Family and Child Development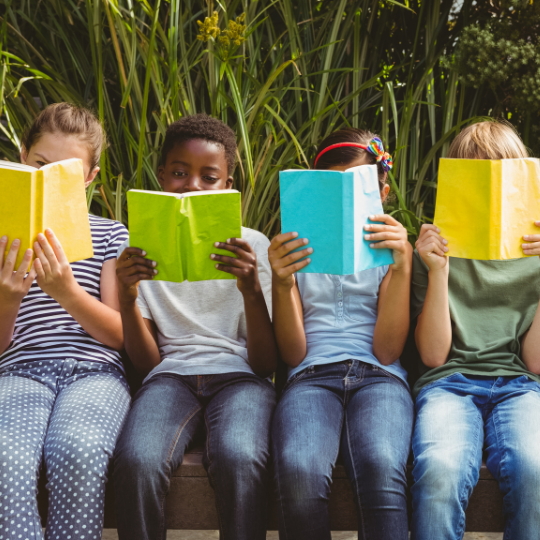 The family, in all its diverse forms, serves as a cornerstone of a healthy community. Improving the well-being and quality of life for individuals and families helps to build vibrant communities and a stronger nation. The Frontier Extension District strengthens and enhances the well-being of children, adults, and families by providing research-based education in the areas of child development; parenting education; poverty reduction; stress and trauma; adult and family relationships; and financial management.
NEWS AND EVENTS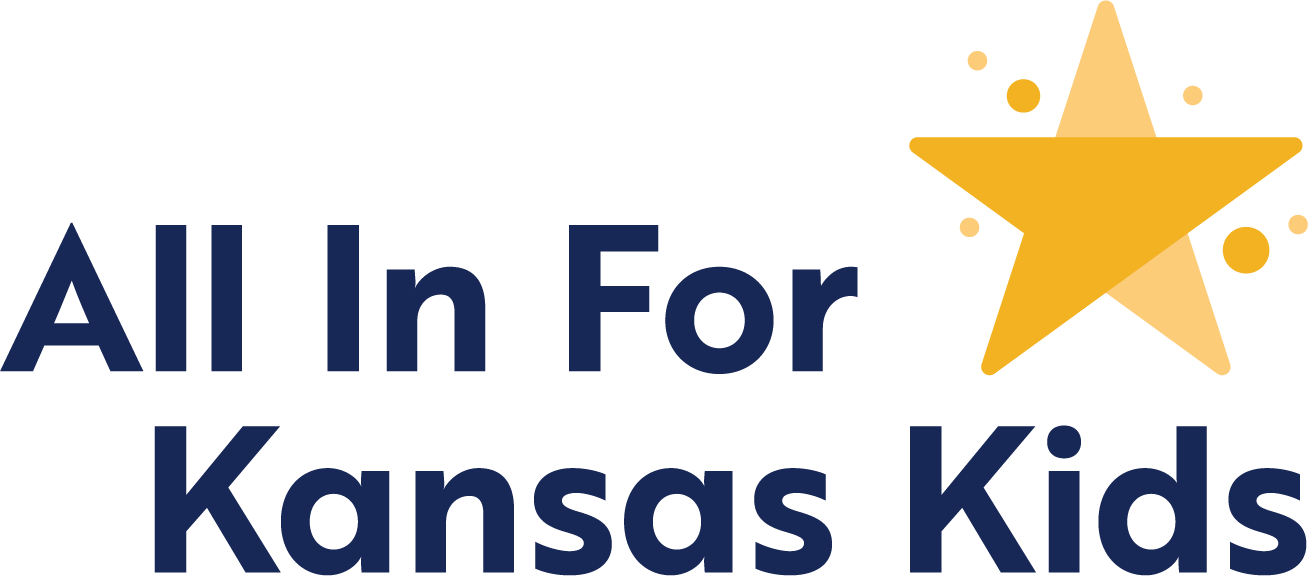 More than $2.1 million in grant funding has been awarded to fuel 59 All in for Kansas Kids Quality Subgrants.
Ottawa was among those that received a grant submitted by Child Care Aware of Eastern Kansas. Ottawa is working collaboratively with Child Care Aware of Eastern Kansas, Chanute and the Hi-Crest neighborhood of Topeka. Ottawa received over $22,000 to support existing providers to offer high-quality care for infants and toddlers and create 10 additional slots for children birth to three during non-traditional hours.
Read Entire News Release HERE
A PARENT'S GUIDE TO SOCIAL MEDIA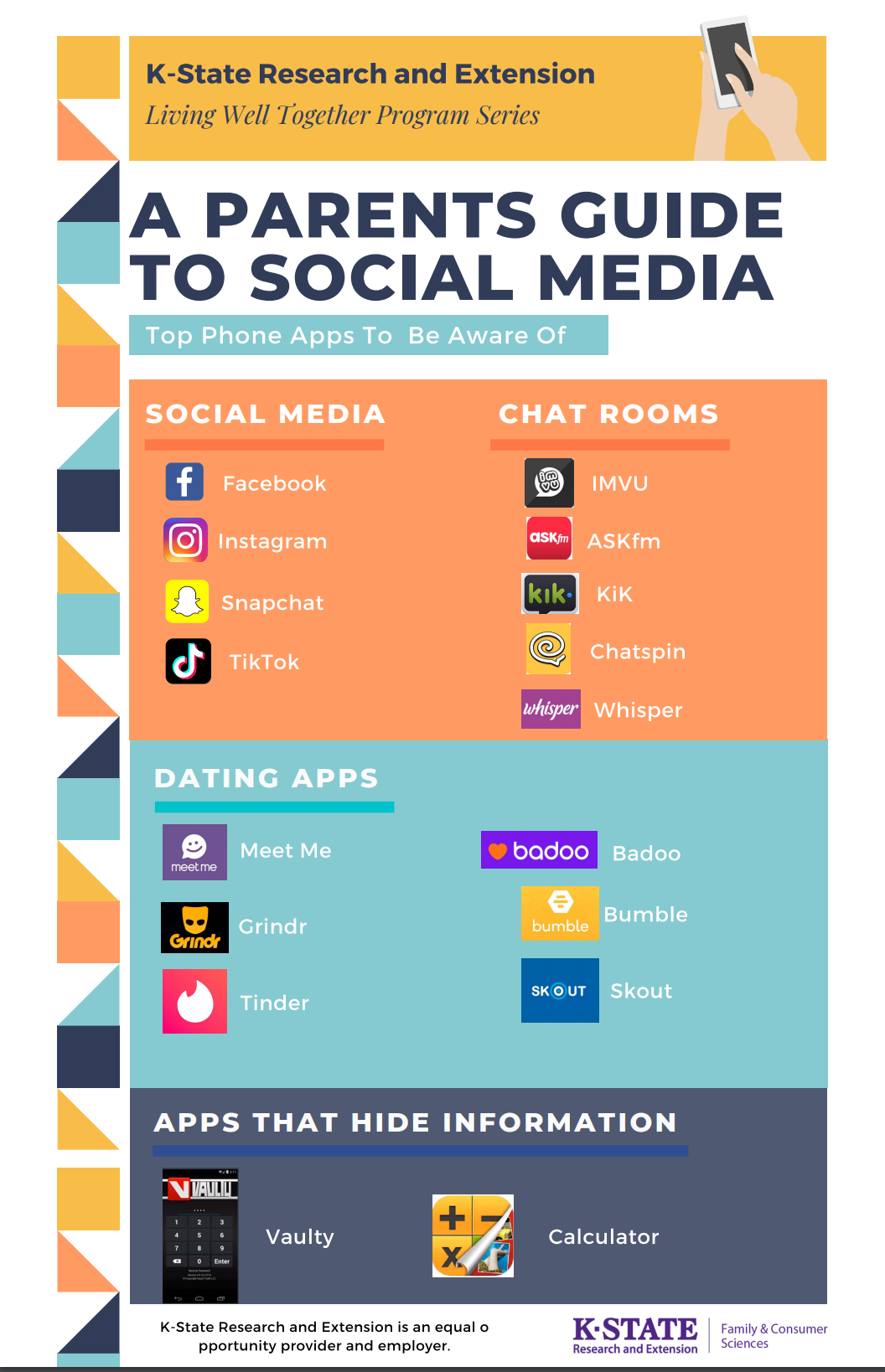 Many parents already know that to protect their children from danger, they need to monitor their activities and remain in close communication with them.But when it comes to social media applications – better known as apps – it's a constantly moving target.
John Calvert, director of the Safe and Secure Schools unit of the Kansas Department of Education, was the featured speaker recently on the K-State Research and Extension series, Living Well Together. His talk was titled, A Parent's Guide to Social Media. You can find his presentation HERE.
Read Entire News Release HERE
HAND ME UP PROGRAM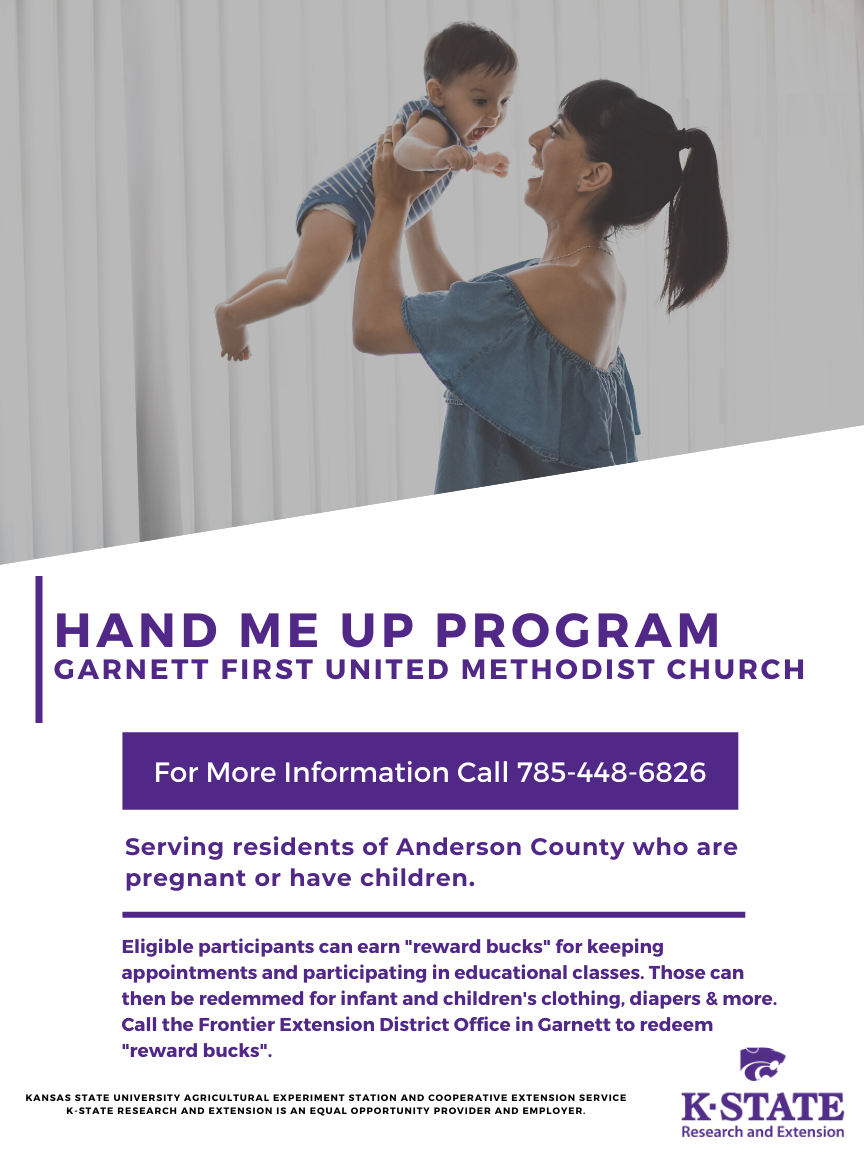 COVID-19 Resources
General
Centers for Disease Control and Prevention
K-State Research and Extension News COVID-19 Resources - a collection of unbiased, fact-based resources in education, family finances, food, health, mental wellness, outdoor activities, safety. etc.
Diversity, Equity and Inclusion
Couples
CoupleTALK: Enhancing Your Relationship (KSRE publication)
CoupleTALK Activity Cards (KSRE publication)
Surviving and Thriving during Quarantine
Families
Bonding Thru Board Games (KSRE publication)
Brain Breaks (South Dakota State University Extension)
Coronavirus: Managing Family Finances (Alabama Cooperative Extension System)
Disasters: Children's Responses and Helping Them Recover
Tips for Families (Zero to Three)
The Child Mind Institute - information about managing anxiety, discipline and behavior
Educators
Yale Center for Emotional Intelligence – Free E-Learning Tools for Educators Transitioning to Distance Education
Farmers/Ag Community
American Veterinary Medical Association
Animals and Coronavirus Disease 2019 (CDC website)
Six Possible Impacts of COVID-19 on Farming
USDA Coronavirus (COVID-19) website
USDA COVID-19 Federal Rural Resource Guide
Mental and Behavioral Health and Well-being
Everyday Mindfulness (KSRE publication)
How to Manage Fighting Kids During a Lockdown?
University of Minnesota Taking Charge of your Health and Wellbeing
Well-Being Toolkit for Children, Educators and Parents
Parents/Caregivers
5 Ways to Keep Kids Engaged and Learning at Home (National 4-H)
Common Sense Education - information about digital citizenship and well-being
Nebraska 4-H Virtual & At-Home Learning
The American Academy of Pediatrics
University of Wyoming Cooperative Extension Service At Home Activities
Young Children at Home during the COVID-19 Outbreak: The Importance of Self-Care (Zero to Three - early childhood resources)
Small Businesses
Kansas Small Business Development Center (Wichita State University)
US Small Business Administration
USDA COVID-19 Federal Rural Resource Guide
Telecommuting/Working Remotely
Best Practices for Remote Work (Prepared by Trudy Rice, Program Leader Coordinator for Extension Community Vitality)
Belay Solutions (Virtual.eXtenion.org virtual assistants for teaching and working virtually)
How to Work from Home When You Have Kids (Harvard Business Review)
How Managers Can Be Fair About Flexibility for Parents and Non-Parents Alike (Harvard Business Review)
Try to Balance Workplace and Home When Workplace and Home are the Same (Iowa State University Extension Science of Parenting)
Local/State Information
Anderson County/Southeast Kansas Multi-County Health Departments
Franklin County Health Department
Osage County Health Department (Visit their Facebook page Osage County, Covid-19 for updated information)
Kansas Department of Health and Environment
Helpful Websites
CDC - Centers for Disease Control & Prevention
healthychildren.org - from the American Academy of Pediatrics
---
Classes/Events/Workshops