Welcome to the Frontier Extension District #11
K-State Research and Extension Website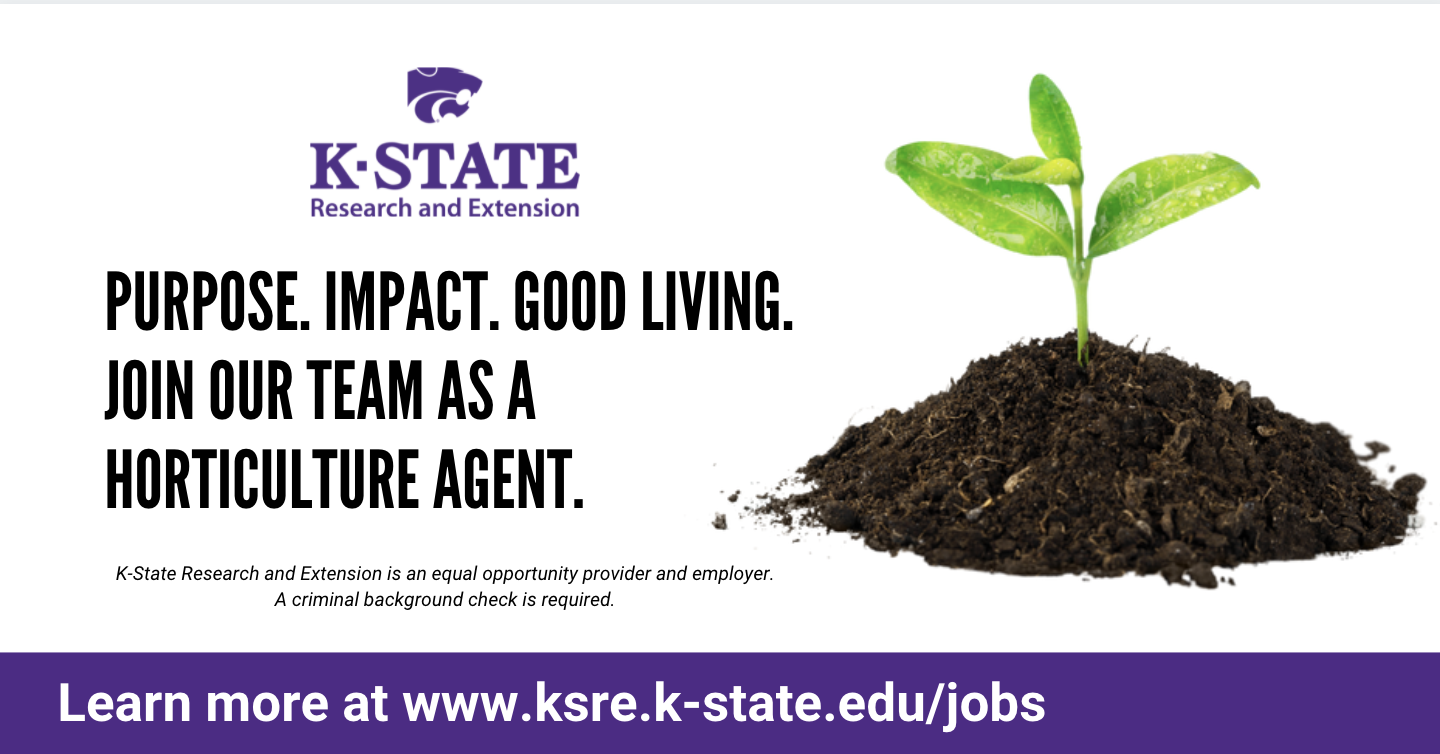 We're Hiring!
The Frontier Extension District is hiring a Horticulture and Natural Resources Extension Agent. Click the links below to find the position announcement and where to apply. If you know of anyone who might be a good fit for this position, please feel free to share and help us get the word out!
Horticulture Position Announcement can be found HERE
Horticulture Extension Agent Job Application can be found HERE .
_________________________________________________________________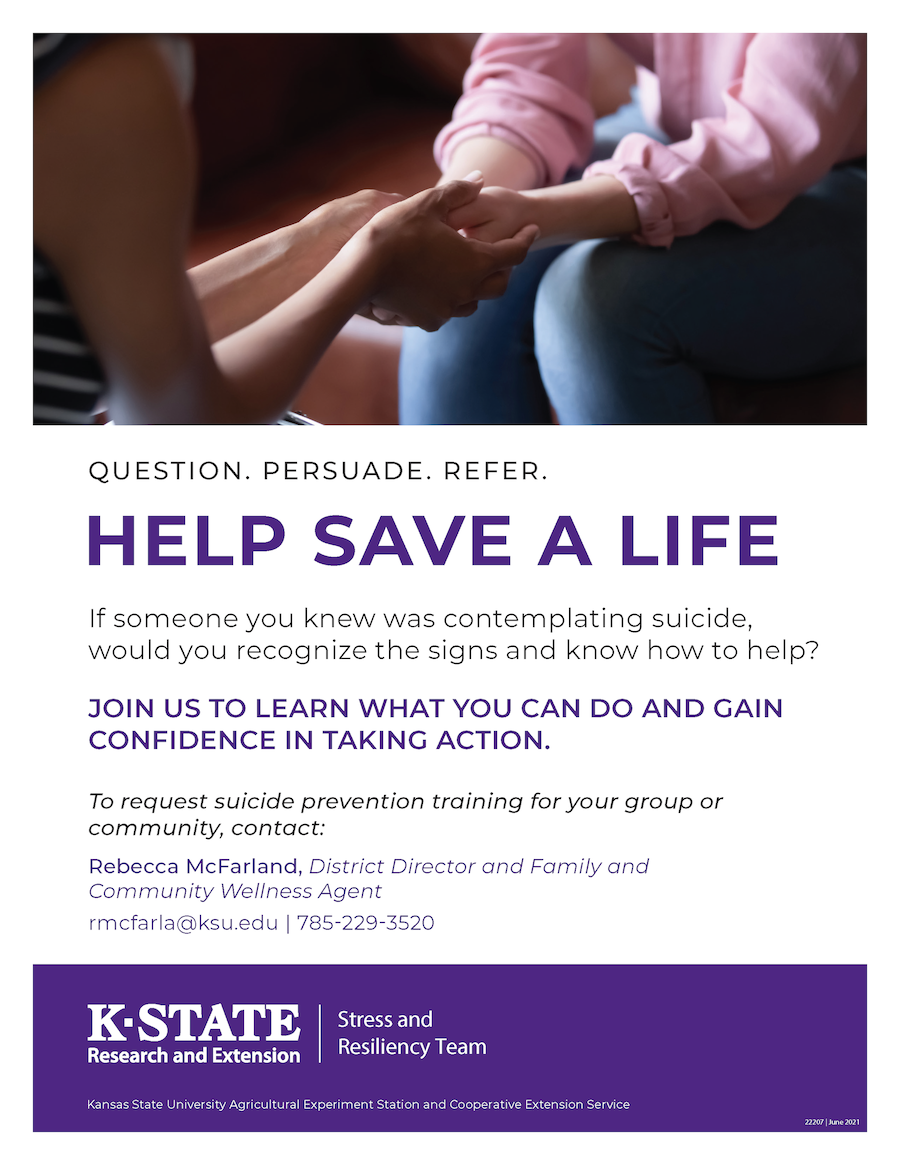 K-State Research and Extension is offering 3 free virtual sessions of QPR Suicide Prevention training! QPR provides information on effective techniques on how to ask the appropriate questions, persuade individuals to seek help, and refer them to the appropriate resources.
The free sessions will be offered Thursday, September 16th from 9-11:30 am, Tuesday, September 21st from 10-11:30 am, and Tuesday, September 28th from 1-2:30 pm. Don't miss out on this great training opportunity! If you are interested in any of these sessions, please sign up
HERE.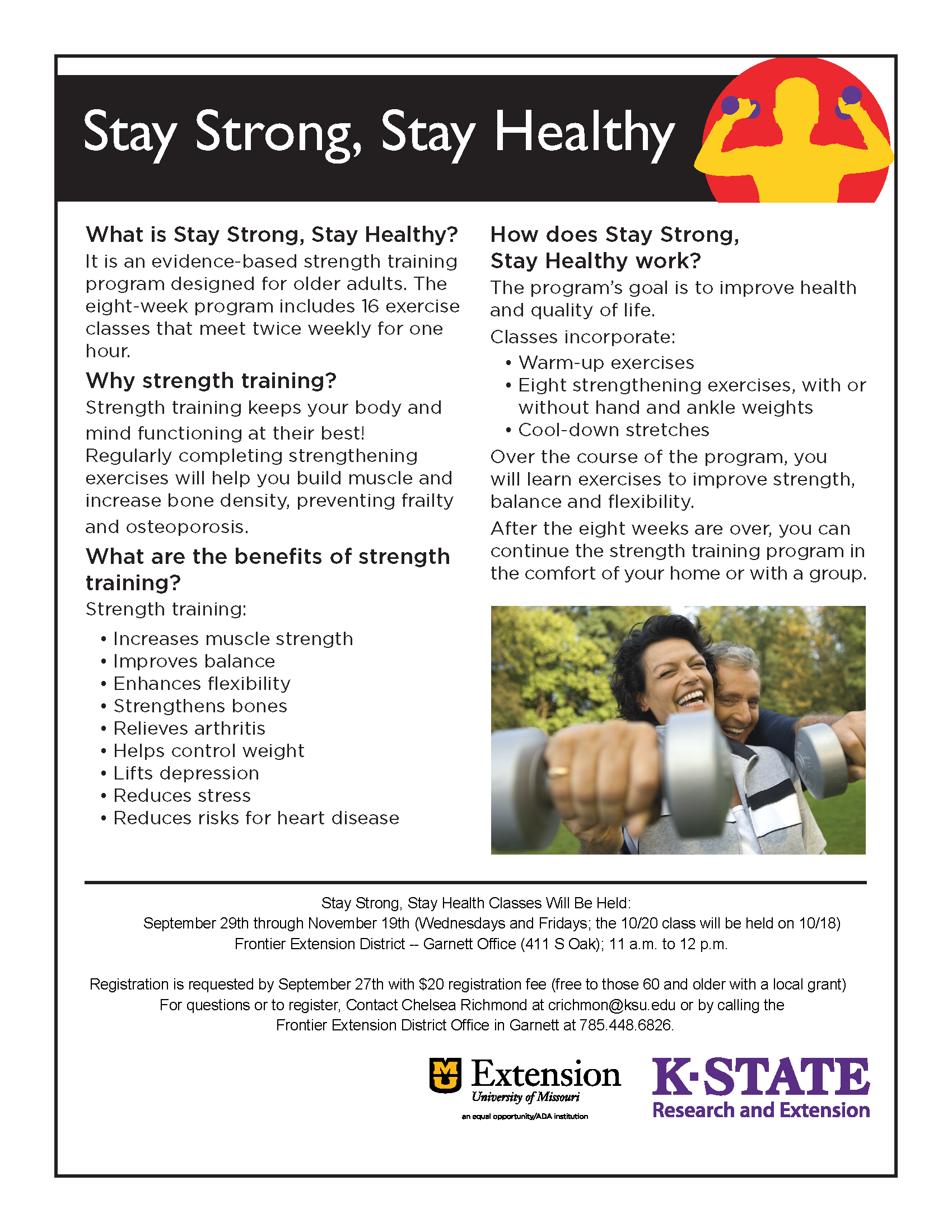 Could you or someone you know benefit from improved strength, balance, and flexibility? Consider participating in the Stay Strong, Stay Healthy program that will begin on September 29th in Garnett. The eight-week strength training program will meet on Wednesdays and Fridays from 11 a.m. to 12 p.m. and is free to those 60 and older with a local grant. The number of participants will be limited to allow for social distancing. Contact district agent, Chelsea Richmond, for more information or visit the district's website at: https://bit.ly/3zTP4tp
________________________________________________________________
Catch us on the radio!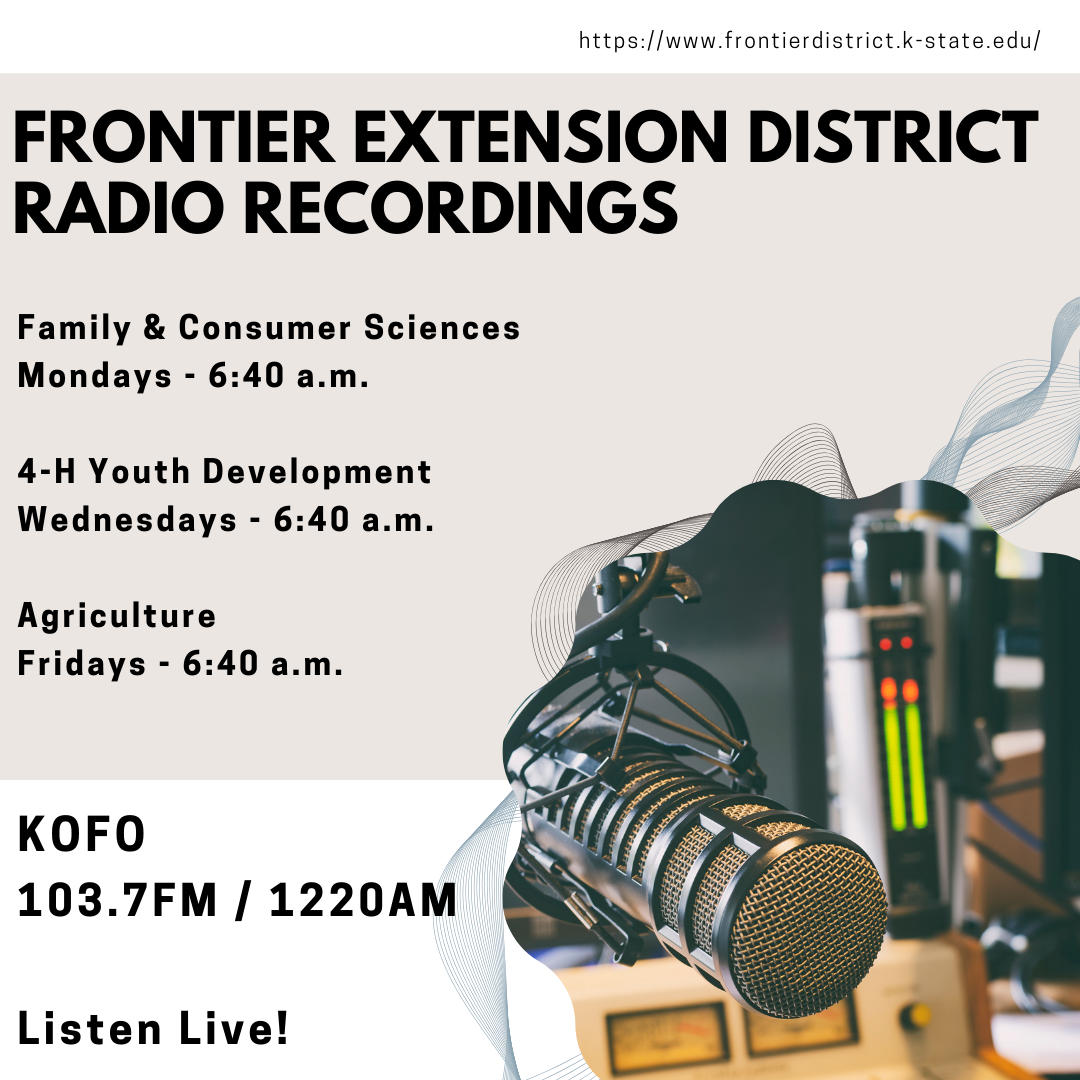 Don't forget to tune in to KOFO 103.7 FM or 1220 AM to three days a week to get Frontier Extension District updates.
Missed a program? Now you can go to the KOFO Recordings page to hear previous radio programs.