Welcome to the Frontier Extension District #11
K-State Research and Extension Website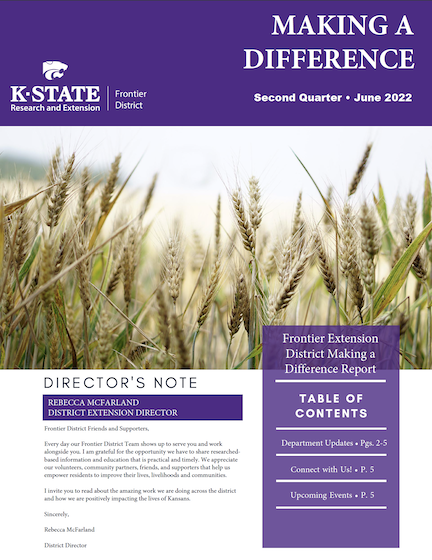 Every day our Frontier District Team shows up to serve you and work alongside you. We are grateful for the opportunity we have to share researched-based information and education that is practical and timely. We appreciate our volunteers, community partners, friends, and supporters that help us empower residents to improve their lives, livelihoods, and communities. The District invites you to read about the amazing work we are doing across the District and how we are positively impacting the lives of Kansans.
You can read the 'Making A Difference Report' HERE.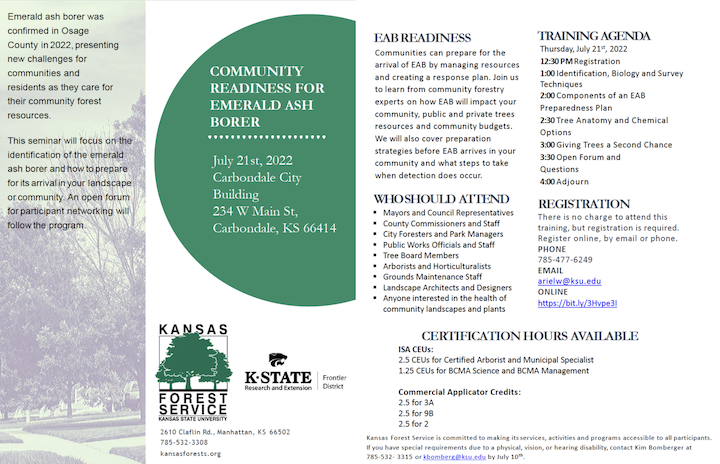 Emerald ash borers were confirmed in Osage County in 2022, presenting new challenges for communities and residents as they care for their community forest resources.
🌳
This seminar will focus on the identification of the emerald ash borer and how to prepare for its arrival in your landscape or community. An open forum for participant networking will follow the program. You can register for free HERE.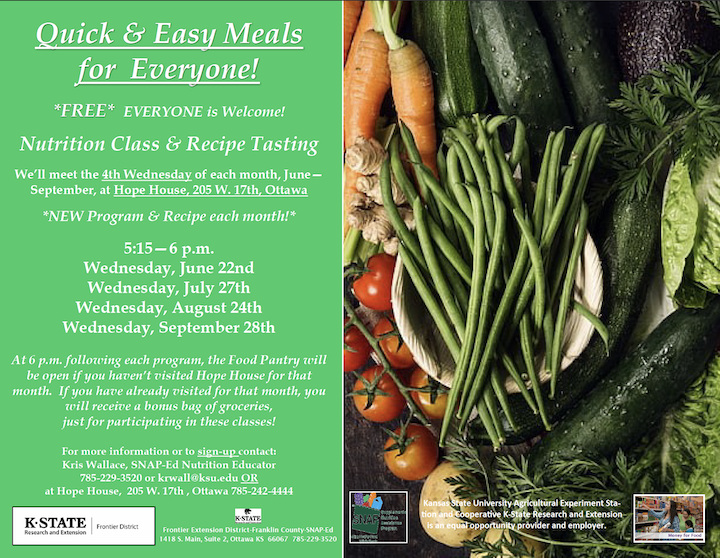 The Frontier Extension District is partnering with Hope House to present a nutrition program to the community. There will be four nutrition classes presented on the 4th Wednesday of each month, June - September. These classes are free and open to everyone! Come learn how to create a quick and easy meal, with a new recipe being presented each month.
For more information or to sign up for these classes, contact Kris Wallace, SNAP-Ed Nutrition Educator, at 785-229-3520 or
krwall@ksu.edu
.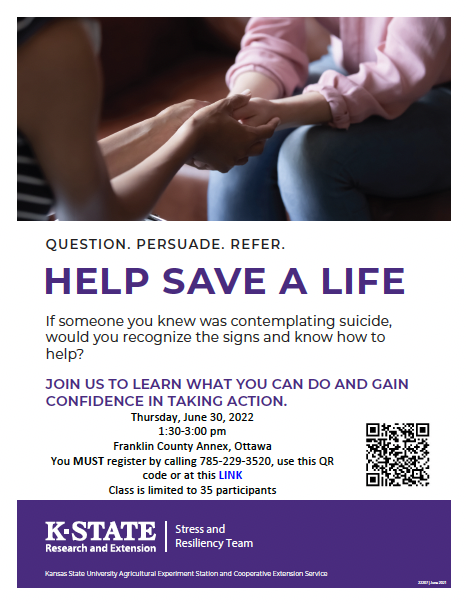 UPCOMING EVENT! You can register by calling 785-229-3520 or clicking HERE. There are limited spots available, so please register as soon as possible to learn more about this extremely important topic.
___________________________________________________________________________
Catch us on the radio!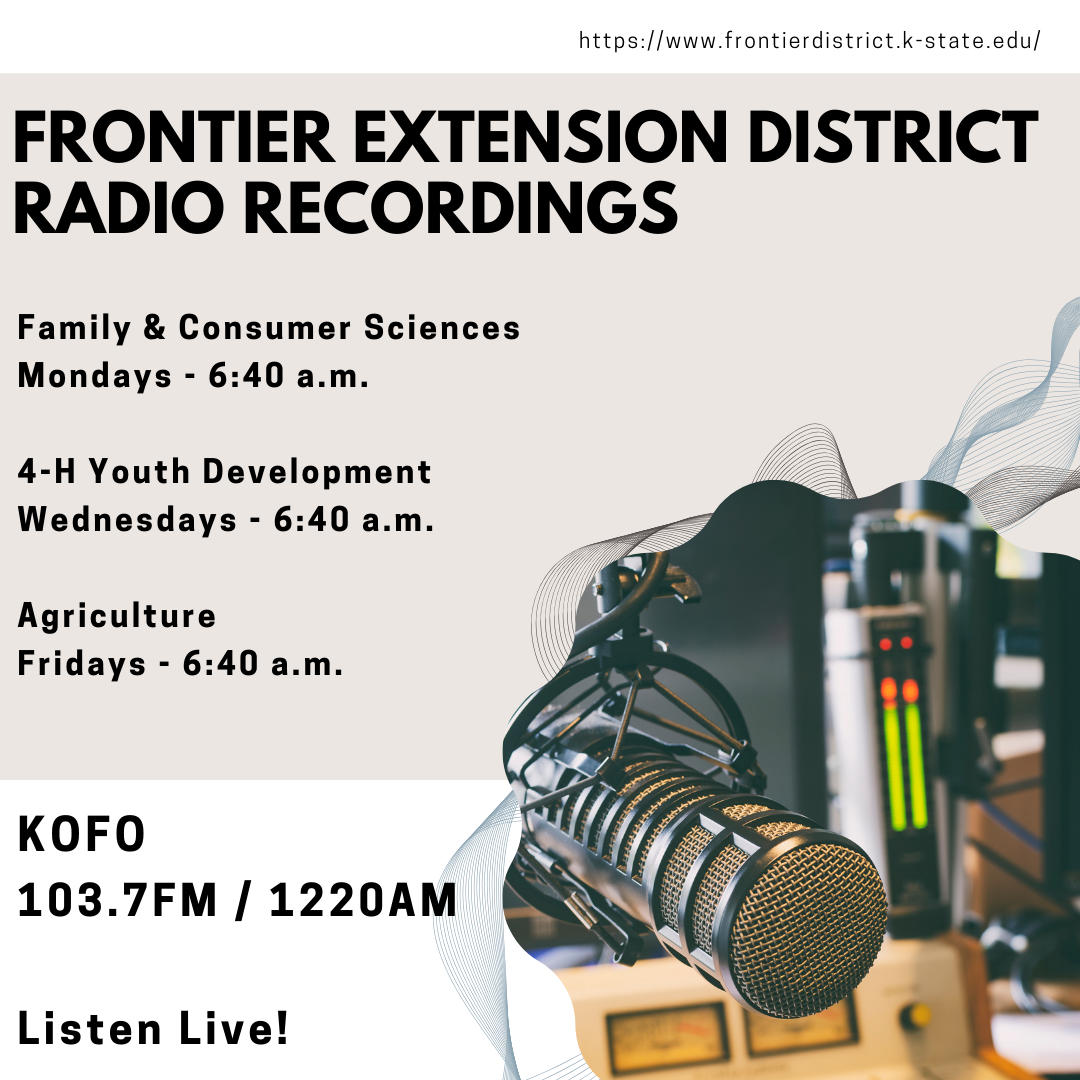 Don't forget to tune in to KOFO 103.7 FM or 1220 AM to three days a week to get Frontier Extension District updates.
Missed a program? Now you can go to the KOFO Recordings page to hear previous radio programs.