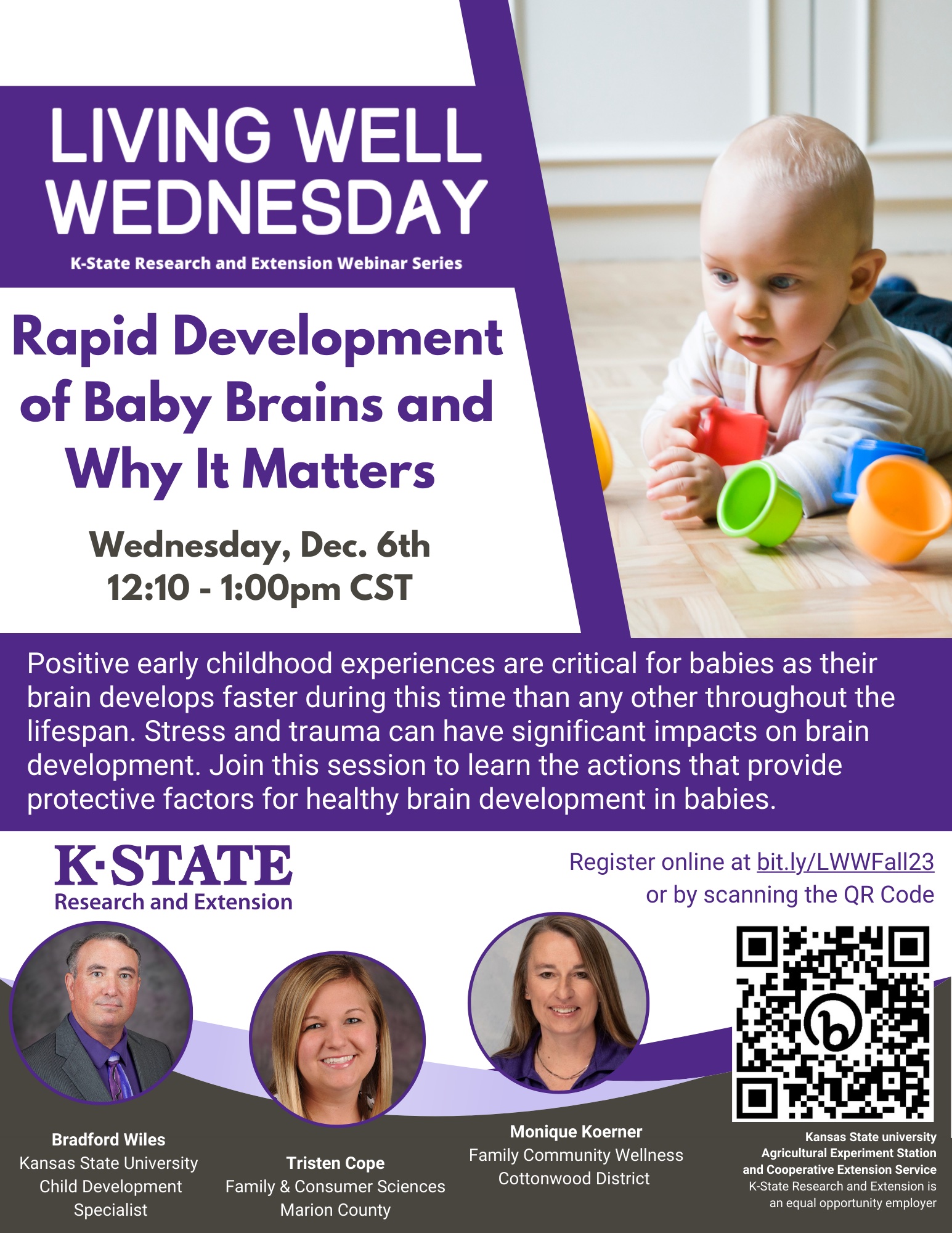 Join K-State Research and Extension as it hosts the fall series of Living Well Wednesday. The next virtual session will be Wed., Dec. 6, 12:10–1:00 p.m., and is titled Rapid Development of Baby Brains and Why It Matters. This session will be repeated in Spanish on Dec. 7 at 11 a.m. (registration link for this session to be listed as soon as it is available). All sessions are recorded and posted on the Living Well Wednesday website for later viewing: https://www.ksre.k-state.edu/fcs/livingwellwed/
To register for the series, visit https://shorturl.at/suzOV or scan the QR code in this graphic.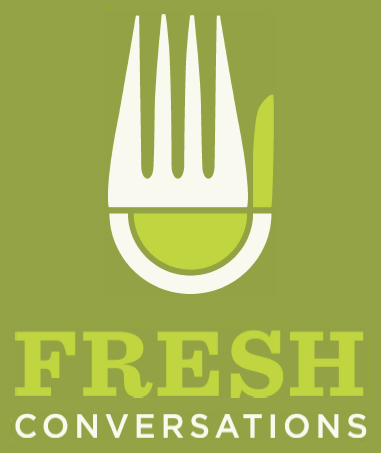 The third session of the Fresh Conversations senior nutrition program will be held on December 21, 2023, at 8:15 a.m. at the Ottawa Recreation Commission Goppert Building, 705 W. 15th. The program is open to any Kansan 60 or older and will continue the 3rd Thursday of every month. Each program will include recipe tastings, and attendees will receive a free pass to work out that day, which will be valid for Silver Sneakers as well. More information is available in this flier, or contact Kris Wallace, SNAP-Ed Nutrition Educator in the Frontier Extension District Ottawa office, at 785-229-3520 or krwall@ksu.edu

On Nov. 20, the Frontier Extension District hosted community members to learn from and share with K-State Research and Extension staff regarding local food systems. Topics up for discussion included the production and processing of local foods; distribution and sales of these foods; consumer access to and education needs regarding local foods; and food recovery efforts, including minimizing food waste.
This roundtable and 10 similar meetings throughout the state are allowing K-State Research and Extension staff to gather knowledge of communities' current efforts and to develop valuable programming for a new state-wide Local Food Systems effort. On Nov. 20, Deborah Kohl and Amanda Lindahl facilitated discussion and led participants through exercises designed to encourage the sharing of pertinent ideas, comments, and questions to provide the feedback they sought.
If you missed the Nov. 20 meeting but would like to gain information and/or share input, virtual roundtables will be held on Dec. 5 at noon and 7:00 pm and on Dec. 7 at noon and 7:00 pm. To join any of these virtual events, go to https://www.ksre.k-state.edu/kansaslocalfoods/get-involved/roundtables.html and locate the appropriate RSVP link.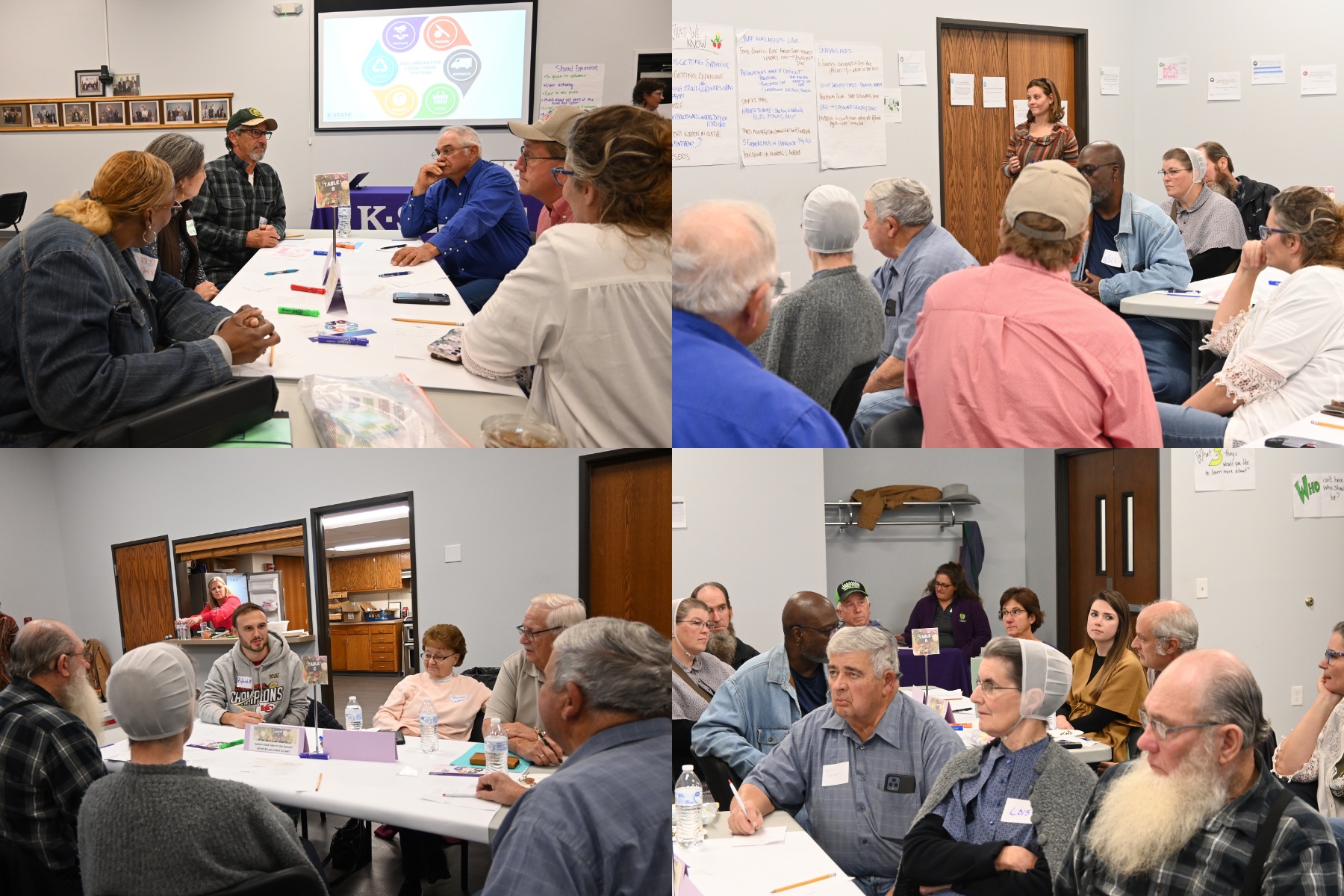 On Nov. 13, cattle producers from across eastern Kansas gained insight into a great deal of research on forages, alternative feed sources, supplements, and management techniques from Jaymelynn Farney, K-State Beef Specialist with the Southeast Research and Extension Center. Hosted by the Frontier Extension District and assisted by the Marais des Cygnes Extension District, the program was prompted by the lack of moisture that has made normal forage sources scarce. Farney's presentation, titled "Alternative options for feeding cows during drought," gave the 35 producers present plenty of food for thought and options for taking their herds safely through the winter. Prior to Farney's presentation, Rod Schaub, Frontier District Livestock Agent, led attendees through a session on selecting cows for culling, a critical step when feed sources are in short supply. Use this link to access the slides from Farney's presentation.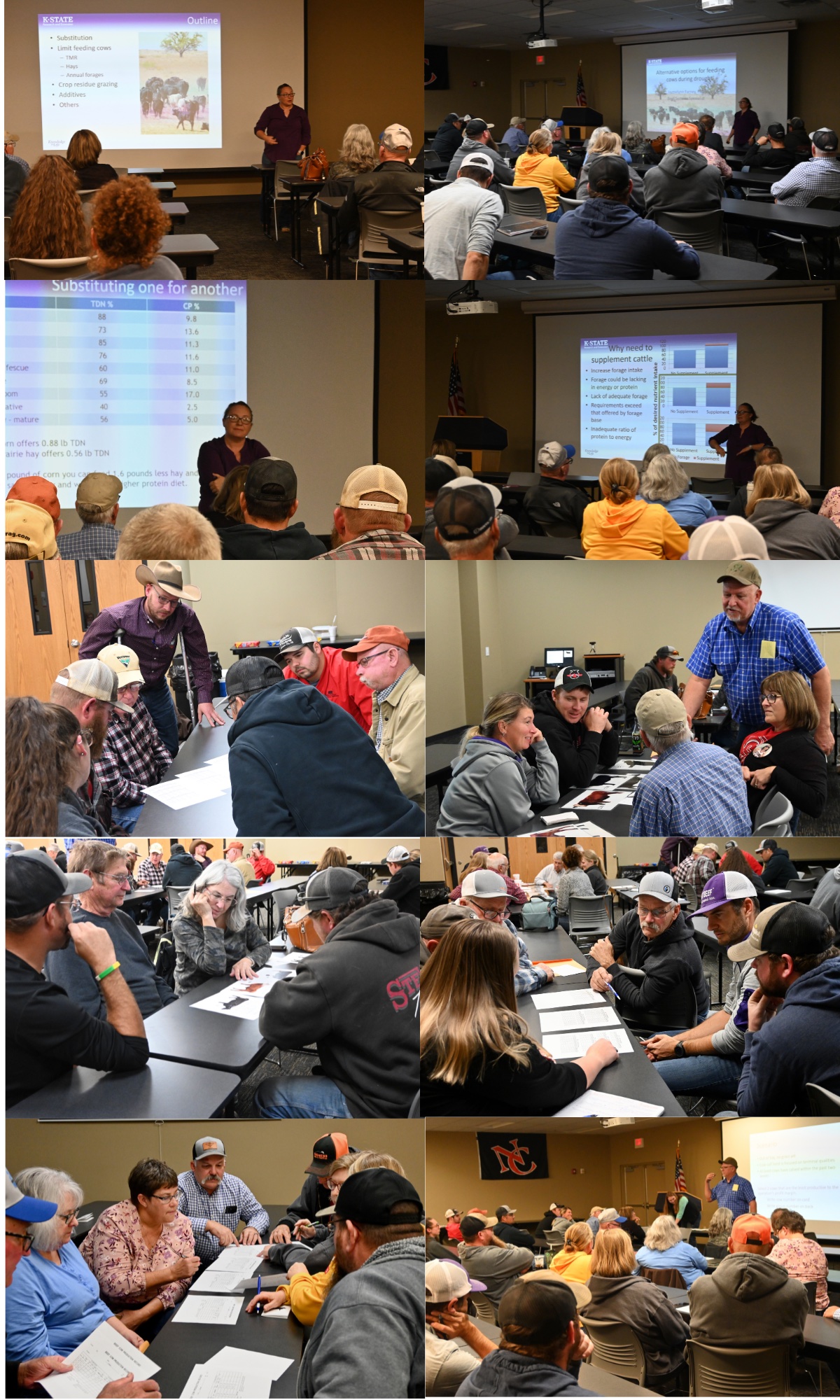 Catch us on the radio!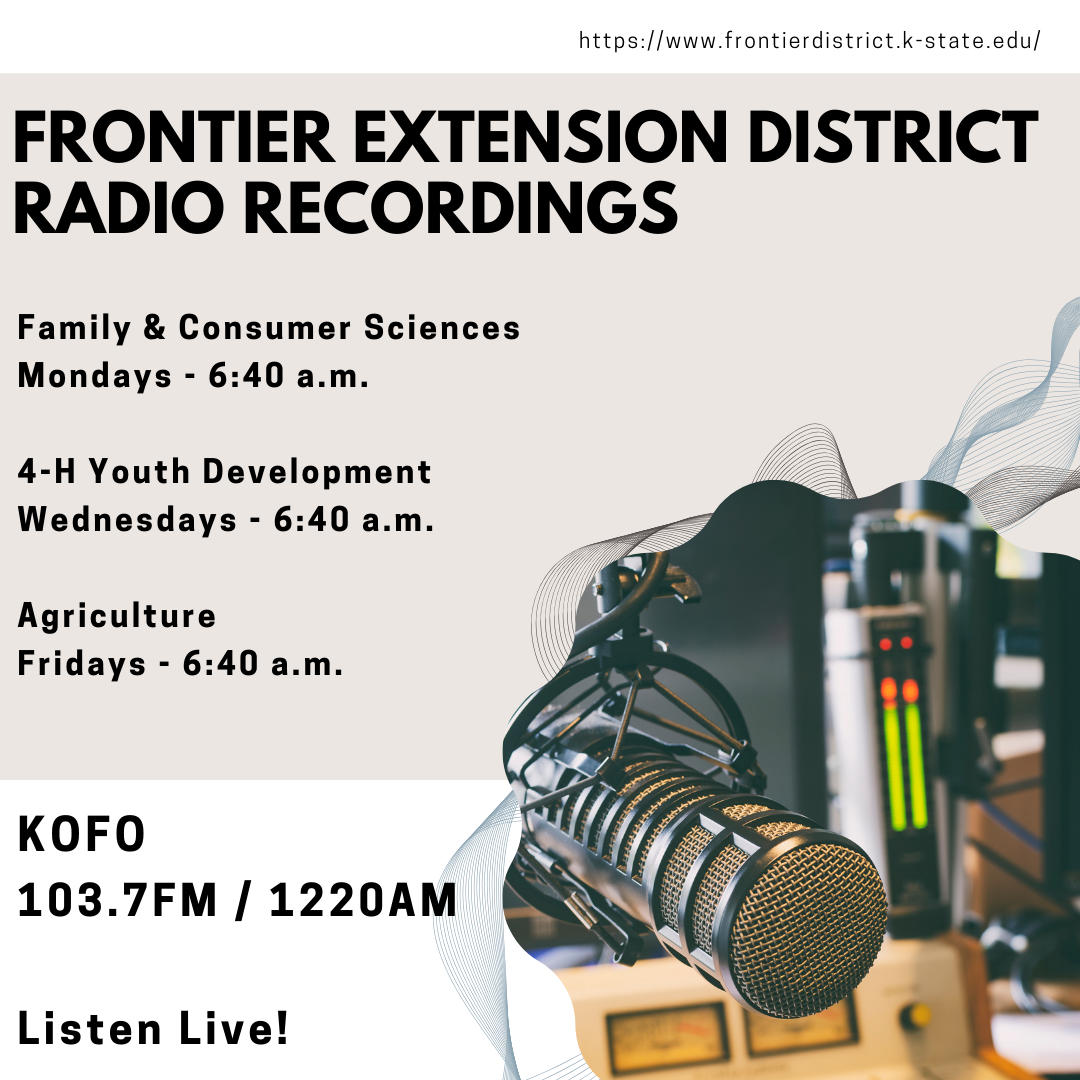 Don't forget to tune in to KOFO 103.7 FM or 1220 AM to three days a week to get Frontier Extension District updates.
Missed a program? Now you can go to the KOFO Recordings page to hear previous radio programs.