Welcome to the Frontier Extension District #11
K-State Research and Extension Website
The Frontier Extension District is a branch of K-State Research and Extension. Extension programs present educational information related to agriculture and natural resources, family and consumer sciences, 4-H youth development, and community development.
We serve the people of Anderson, Franklin, and Osage Counties, and we have offices located in Garnett, Ottawa, and Lyndon.
Our philosophy is to help people help themselves by taking university knowledge to where people live, work, and play. We work at being responsive to the needs of the people by focusing our resources on providing quality information, education, and problem-solving programs for real concern. The information we provide is researched based and unbiased.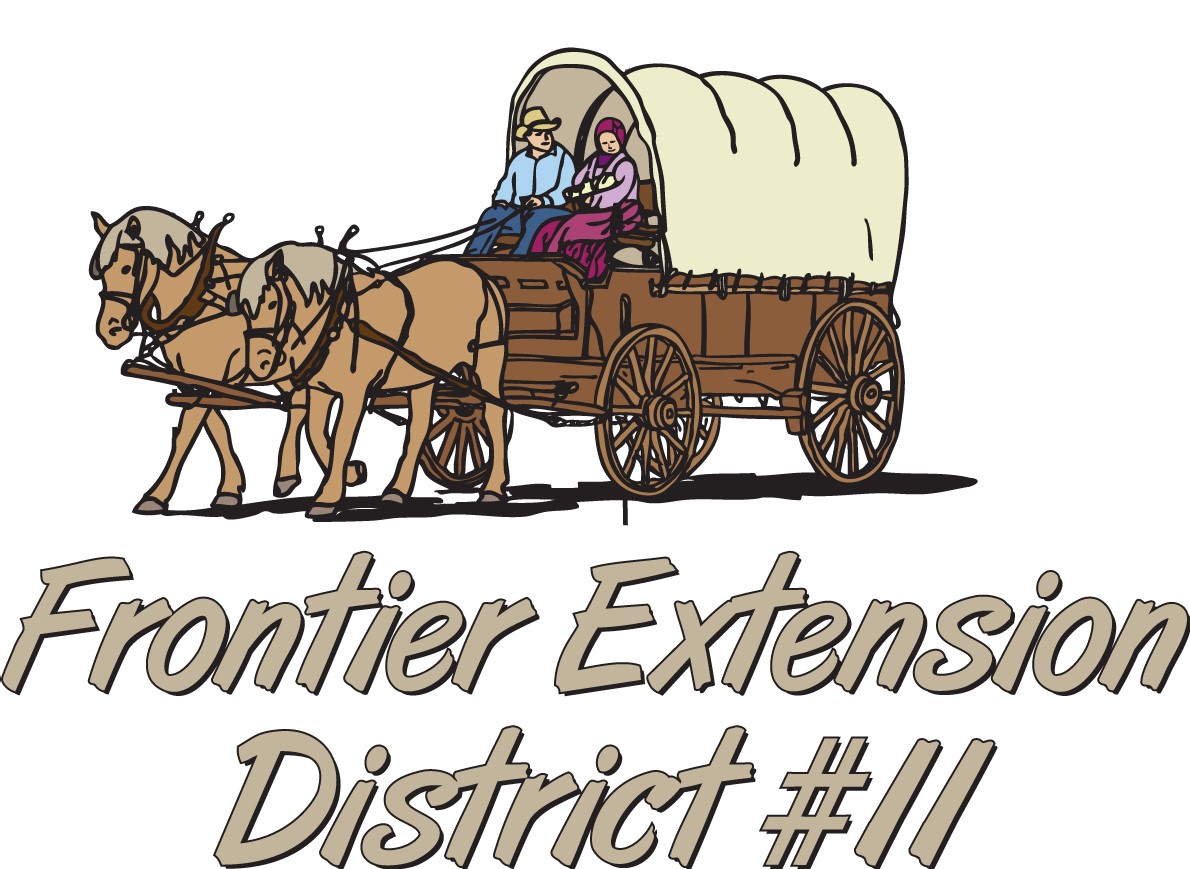 What's New in the District
2020 Franklin County Spring Fling
CLICK HERE TO SEE SPRING FLING FLYER
or Click each page to see .pdf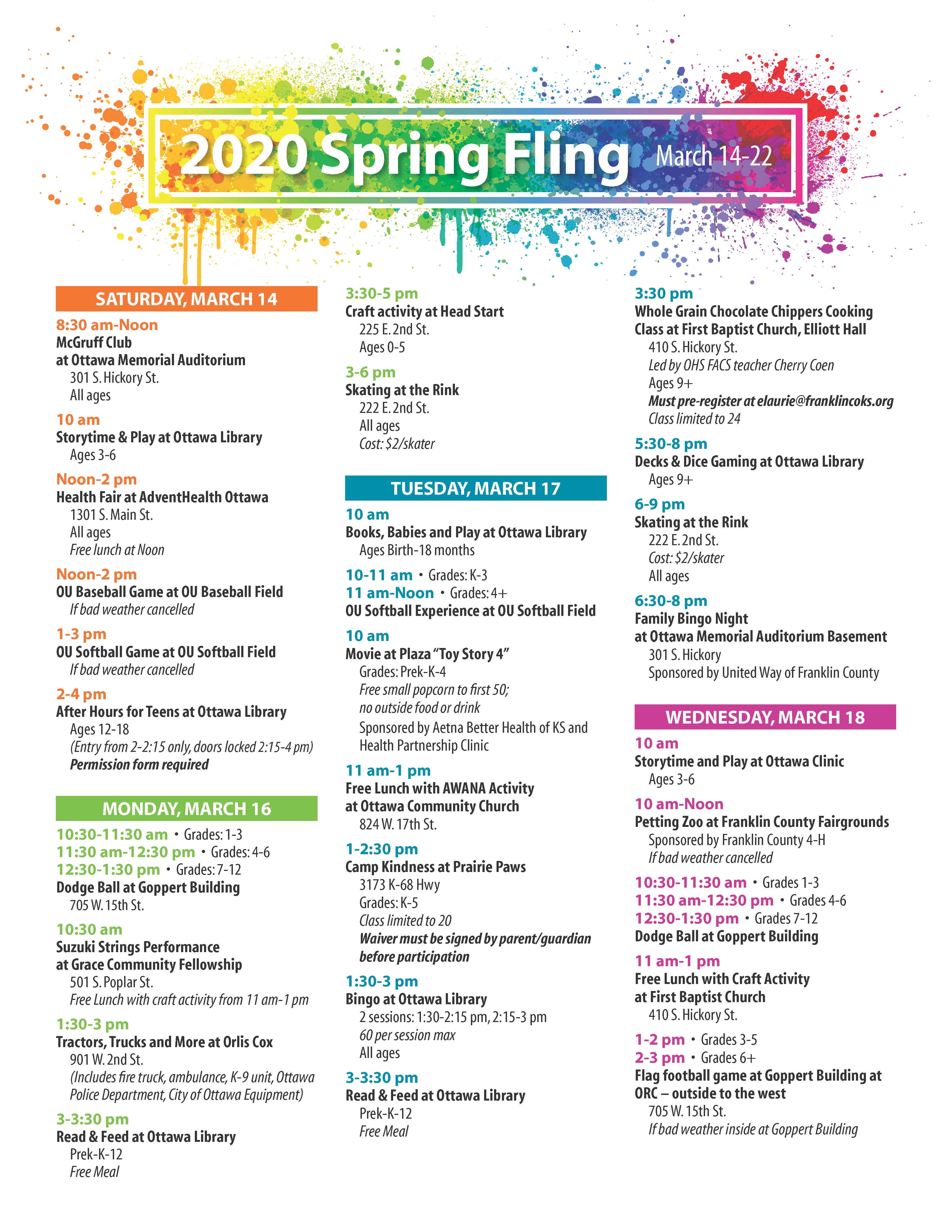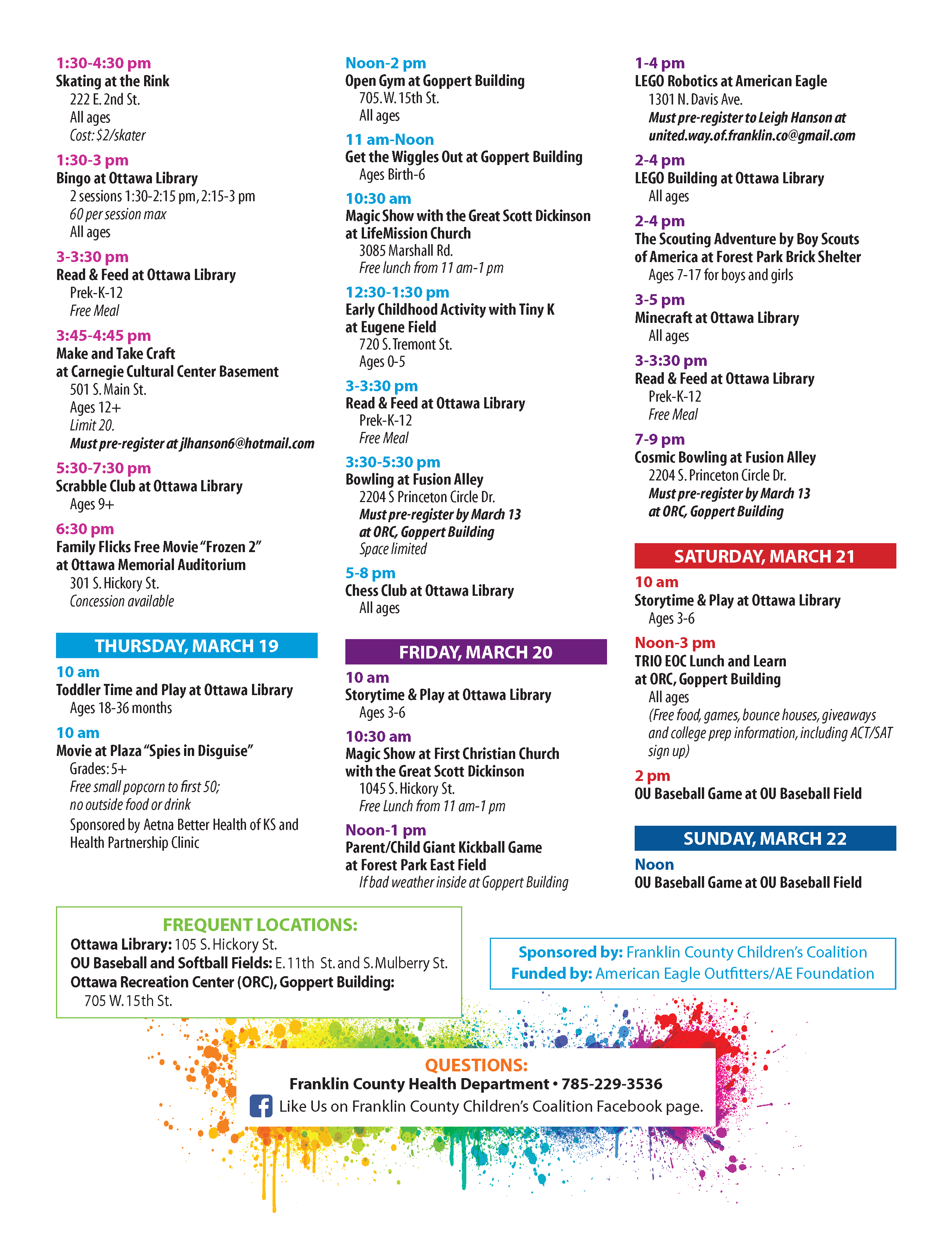 ---
2020 East Central Kansas Active Aging Expo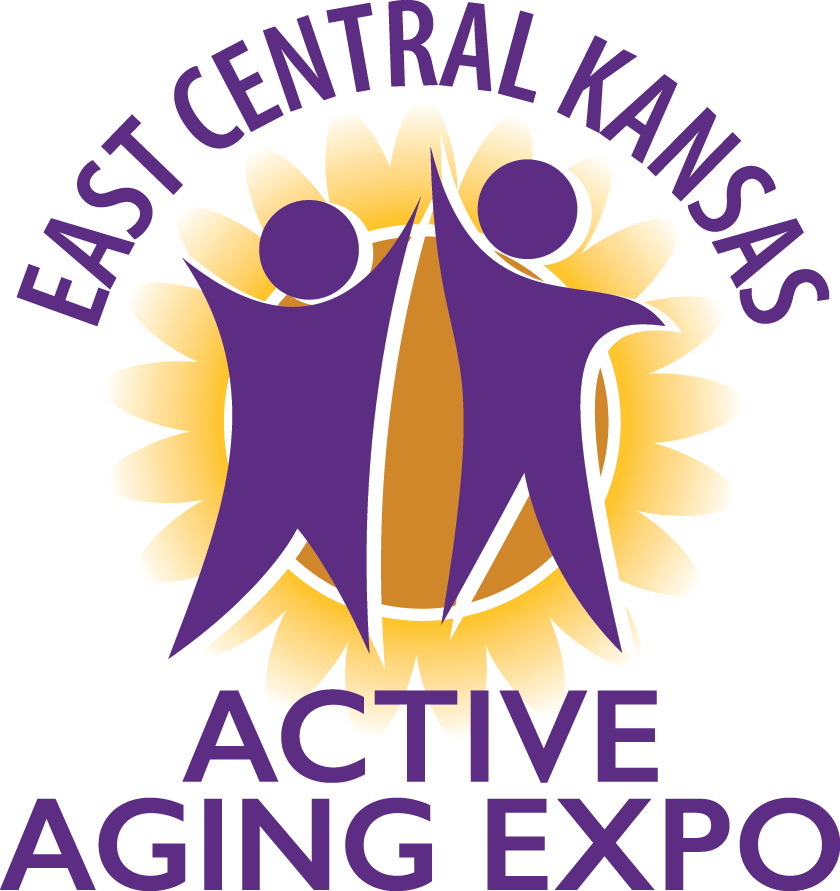 The 2020 Active Aging Expo will be Thursday, May 7, 2020, at the First Christian Church in Garnett, KS. This is a one-day expo to promote positive attitudes about aging and encourage individuals to be active physically, mentally, and financially. The registration fee is $15.00 per person and includes lunch and resource fair. Early-bird registration is due by April 24, 2020.
For more information, please contact Rebecca McFarland, rmcfara@ksu.edu, 785-229-3520 or Kathy Goul, kgoul@ksu.edu, 913-294-4306 or go to the Aging Expo webpage.
Frontier District Adult Development & Aging
East Central Aging Expo Brochure and Registration Form
---
Check out our most recent newsletter! It's been a busy summer with 4-H fairs, wildflower tours, back-to-school resource fairs and more!
Our focus is on providing educational programs that focus on solving grand challenges around water, health, global food systems, community vitality, and developing tomorrow's leaders.
---

Check out the Calendar of Events to find out more information.
UPCOMING EVENTS
Franklin County Ripples of Change
4-H Ambassador Training - 2/21-22
2020 Shawnee County Invitational 4-H Dog Show - 2/22
4-H Photo Workshop- 2/23
FR CO 4-H Beef Weigh-in & Tagging - 2/23
Dicamba Application Requirement Training - 2/26
Women in Ag-From Partner to Decision Maker - 2/28
District 4-H Club Day - 2/29
2020 K-State Cattlemen's Day - 3/6
Kansas 4-H Day with Wildcat Women's Basketball- 3/8
Beef Cattle Health Night - 3/12
2020 Franklin County Spring Fling - 3/14-22
OS CO 4-H Beef Weigh-in & Tagging - 3/26
Leavenworth County Beef Show - 3/29
AN CO 4-H Beef Weigh-in & Tagging - 3/29
Woodson County Spring Shows - 4/25
AN CO 4-H Small Animal Weigh-in & Tagging - 5/6
East Central Kansas Active Aging Expo - 5/7
FR CO 4-H Small Animal Weigh-in & Tagging - 5/7
OS CO 4-H Small Animal Weigh-in & Tagging - 5/9