Welcome to the Frontier Extension District #11
K-State Research and Extension Website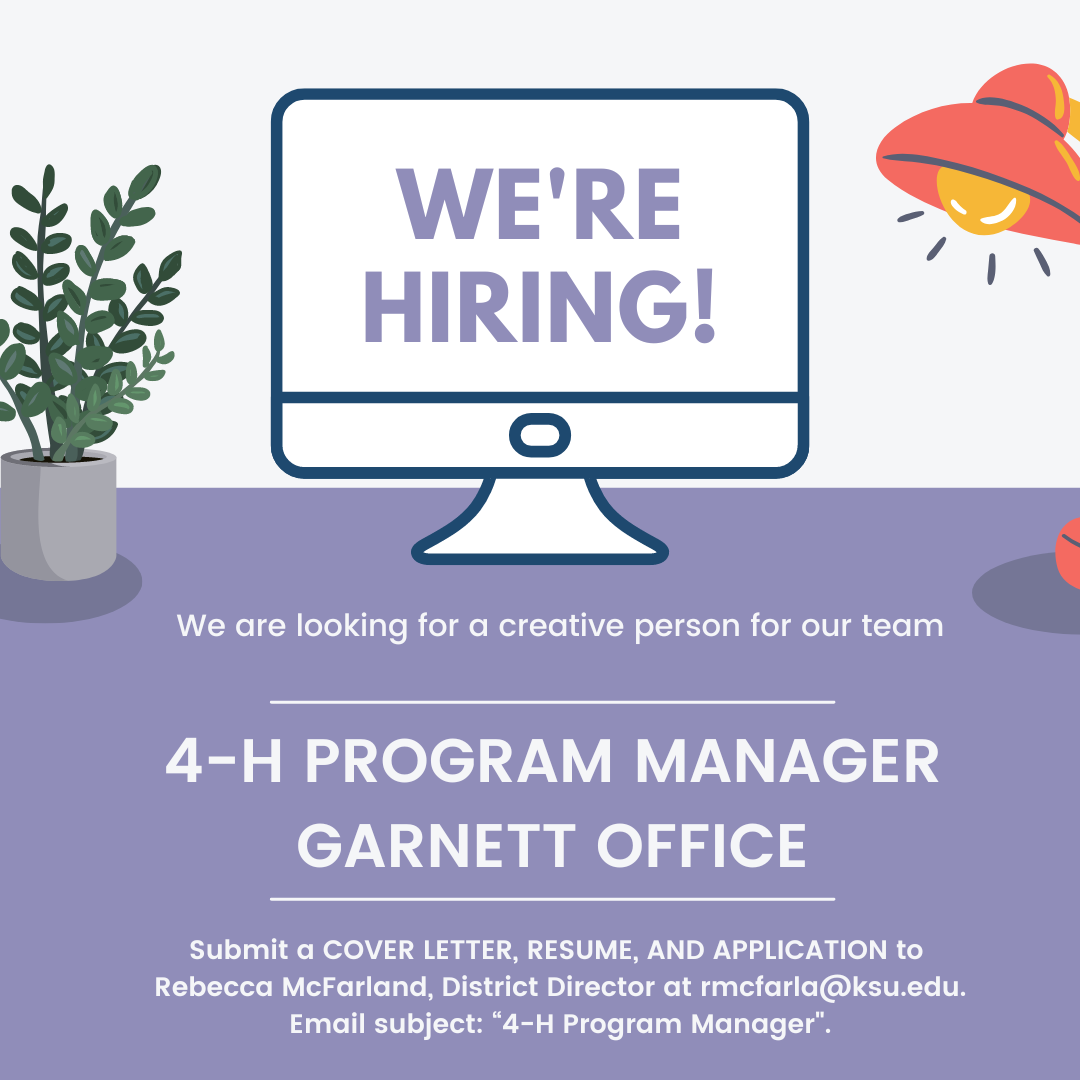 The Frontier Extension District is accepting applications for a full-time 4-H Program Manager in the Garnett office. A position description and application can be found below. If you have any questions, please contact Rebecca McFarland, District Director, at 785-229-3520 or rmcfarla@ksu.edu.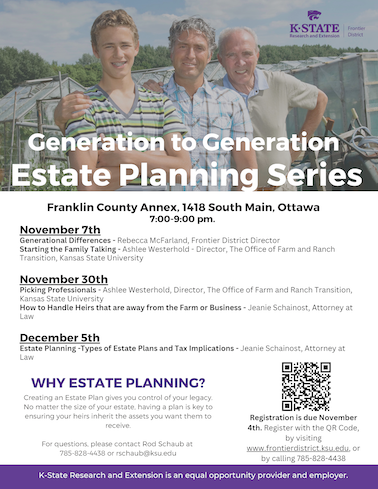 Creating an Estate Plan gives you control of your legacy. No matter the size of your estate, having a plan is key to ensuring your heirs inherit the assets you want them to receive. The Frontier Extension District is excited to present the "Generation to Generation Estate Planning Series". For questions, contact Rod Schaub at 785-828-4438.
___________________________________________________________________________
Catch us on the radio!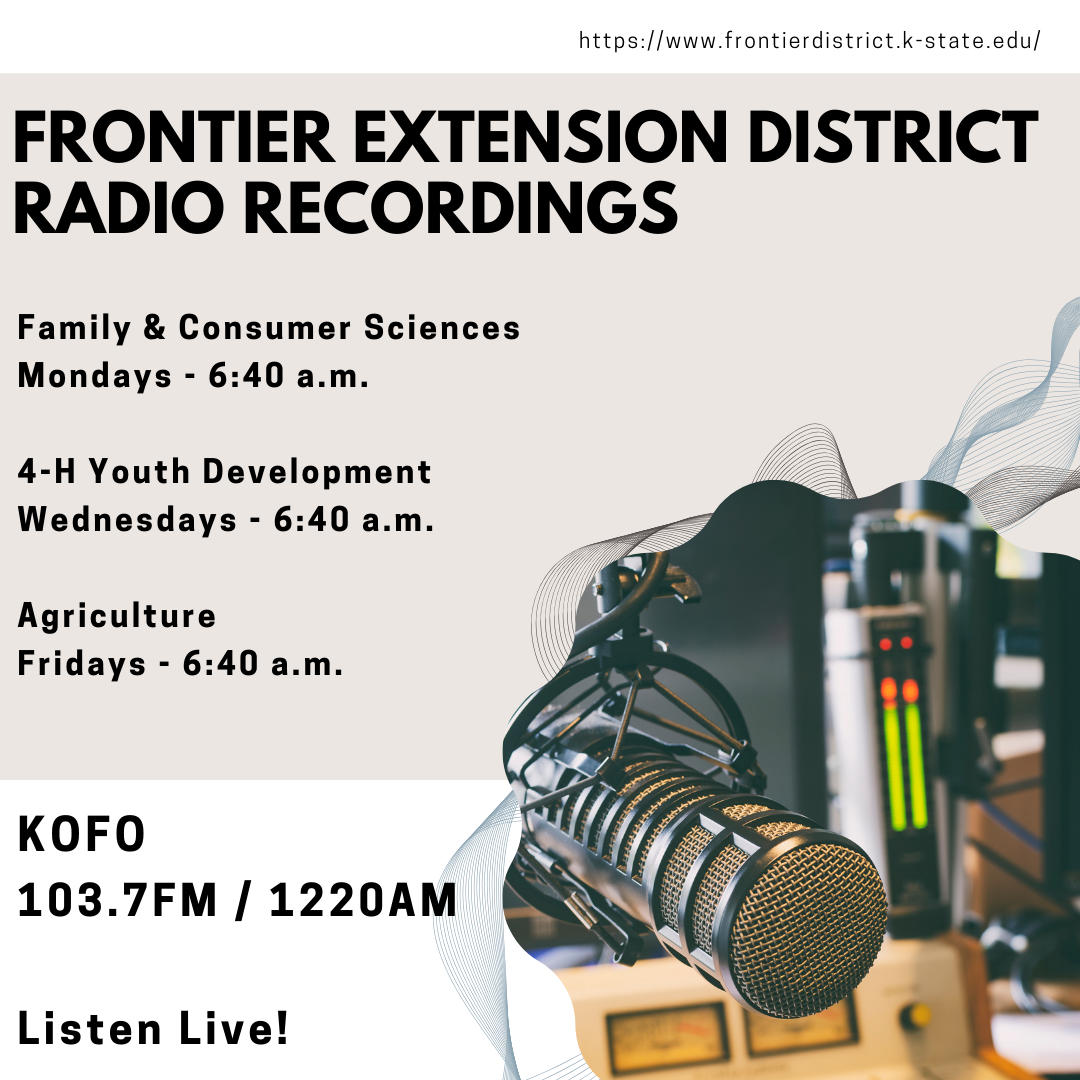 Don't forget to tune in to KOFO 103.7 FM or 1220 AM to three days a week to get Frontier Extension District updates.
Missed a program? Now you can go to the KOFO Recordings page to hear previous radio programs.