Welcome to the Frontier Extension District #11
K-State Research and Extension Website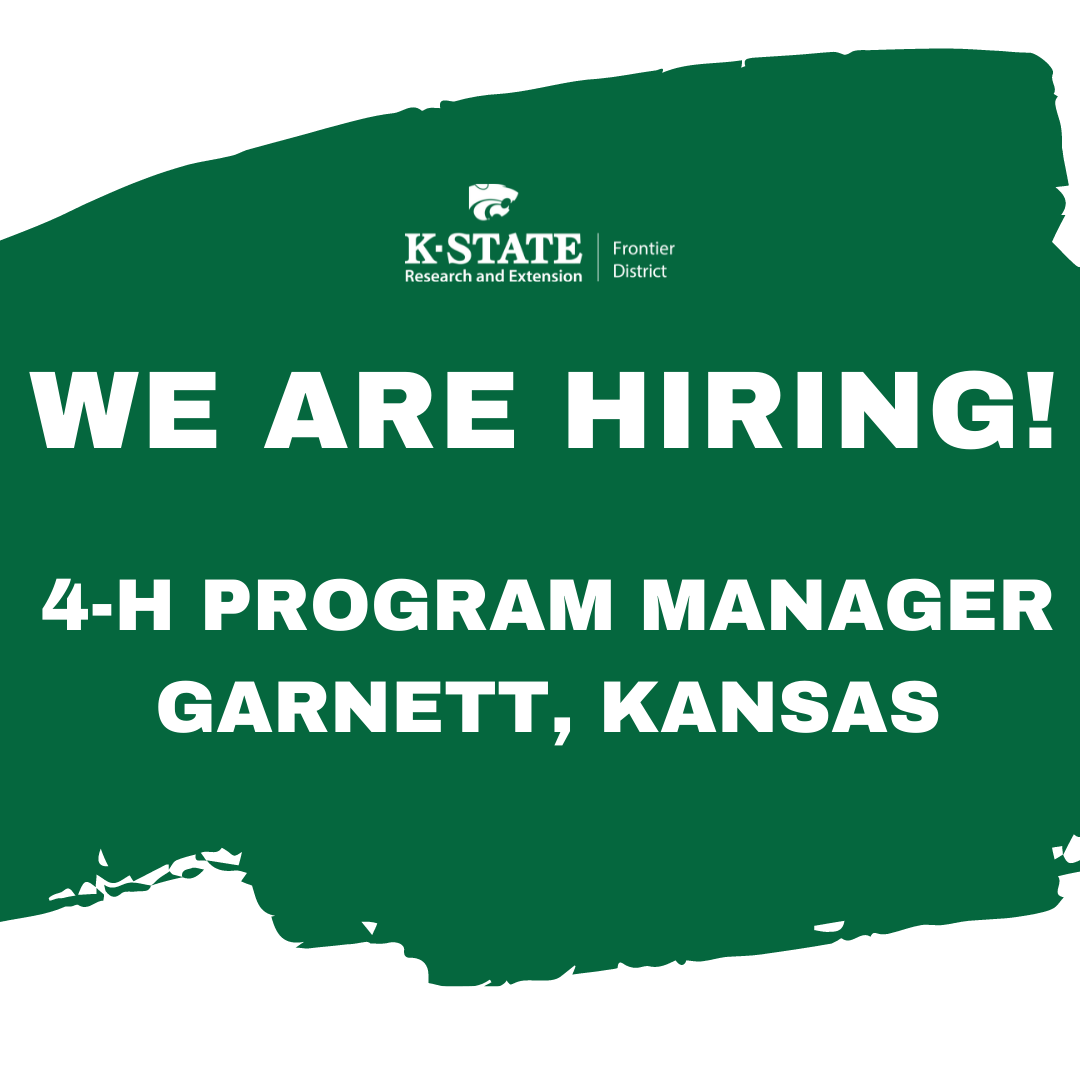 The Frontier Extension District is accepting applications for a full-time 4-H Program Manager in the Garnett office. A bachelor's degree in education, youth development, sociology or related field is required, as well as significant experience in a youth development organization. Applicants must also have the ability to communicate effectively both verbally and in writing, have access to a personal vehicle, and maintain a valid Kansas Driver's License. Some overnight travel, evening and weekend work will be required.

Please return your application, cover letter and resume to Rebecca McFarland, 1418 South Main, Suite 2, Ottawa, KS 66067 or email to rmcfarla@ksu.edu by Monday, February 7, 2022. Position start date is March 1, 2022.
Frontier Extension District Horticulture and Natural Resources Agent Housed in the Ottawa Office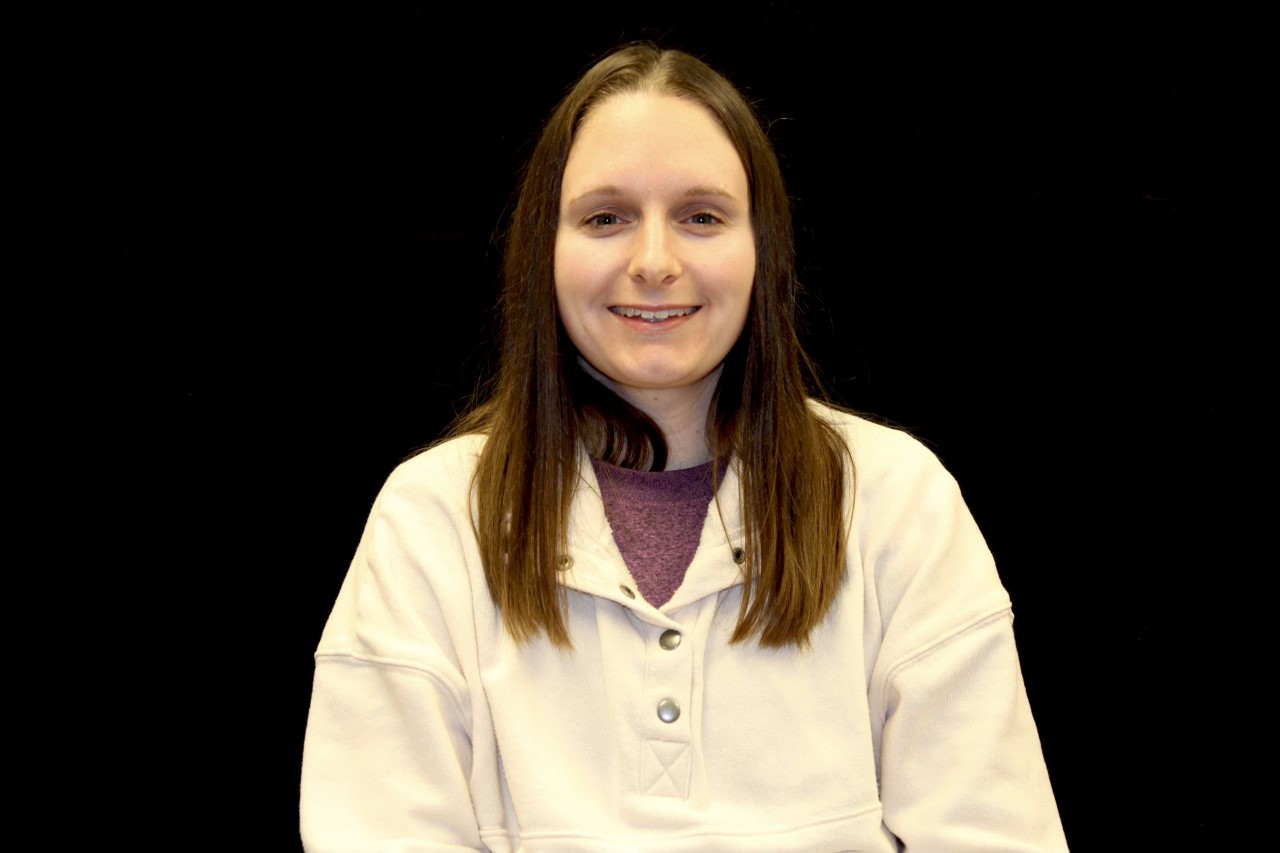 The Frontier Extension District is excited to announce that Amanda Groleau has joined our team as the new Horticulture and Natural Resources Extension Agent housed in the Ottawa office. Amanda officially began her new position on January 10, 2022, and is excited to be a new team member for the District. Amanda is new to the area, moving here from Illinois, where she recently served as an instructor of Horticulture at Lake Land College through the Illinois Department of Corrections. She set up a new program at Lake Land and instructed nine Horticulture and Agriculture courses – which included writing curriculum, facilitating labs, and administering tests. She also has experience working in commercial horticulture.
Amanda is a graduate of Iowa State University and has a Bachelor of Science degree in Horticulture and Landscape Design. Her position will consist of primary leadership in the development, dissemination, and implementation of research-based educational programs for Horticulture and Natural Resource issues. Programs include floriculture, woody ornamentals, food crops, water quality and quantity issues, environmental issues, wildlife habitat and management, and more. If you would like to contact Amanda, you can reach her at the Ottawa Extension Office at 785-229-3520 or agroleau@ksu.edu.
Frontier Extension District 4-H Youth Development Program Manager Housed in the Lyndon Office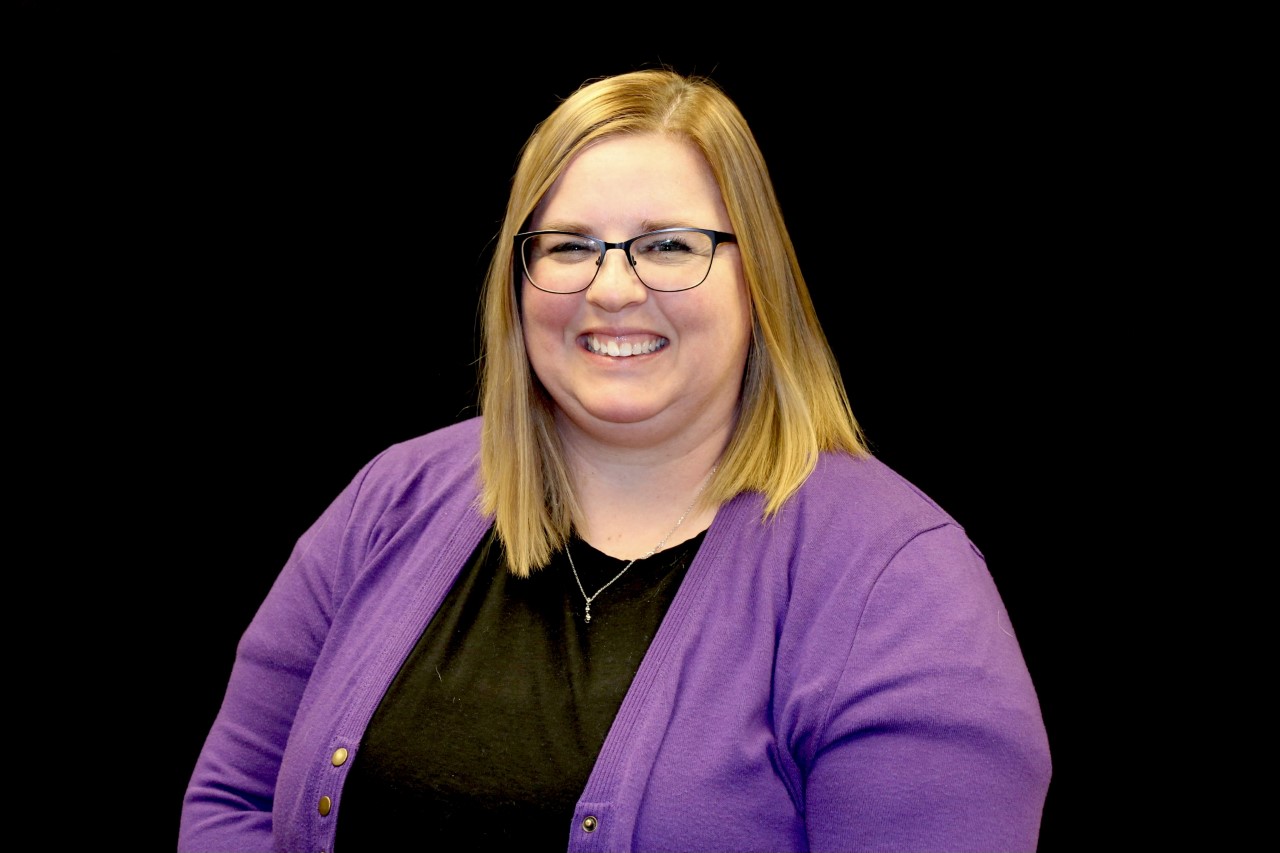 We would like to welcome Jo Hetrick-Anstaett to our Frontier Extension District team. Jo is the new 4-H Program Manager housed in the Lyndon office and she started her position on Monday, January 3, 2022. Jo is a 4-H alum and has a vast array of experiences working with youth. Most recently she worked as the summer children's ministry
director
at the Lyndon United Methodist Church. She also has experience working in a special education preschool and as a case manager for individuals with intellectual and/or developmental disabilities.
Jo has been a volunteer for our Frontier Extension District 4-H Youth Development program for the past 5 years. She's served as a camp counselor, Citizenship Washington Focus chaperone, and is assisting with the 4-H Ambassador program in Osage County. She spent several summers working at Rock Springs 4-H Center. Welcome to the team, Jo! 🍀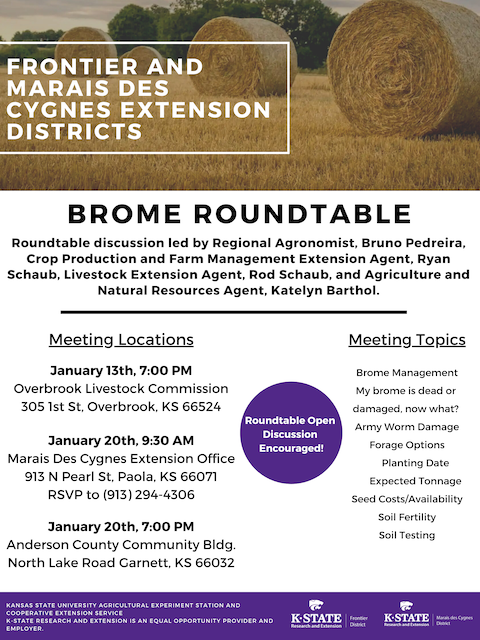 The Frontier Extension District will be partnering with Marais Des Cygnes Extension District to host a series of meetings dealing with stand loss of smooth brome this past Fall. The meetings will be held on the following dates and times: January 13th, 7:00PM at the Overbrook Livestock Commission, January 20th, 9:30 AM at the Marais Des Cygnes Extension Office, and January 20th, 7:00 PM at the Anderson County Community Building. The meetings will be in roundtable fashion and everyone is encouraged to discuss their thoughts and ideas. Extension Agents and KSU Forage Specialist, Bruno Pedreira, will be on hand to discuss your brome concerns, have suggestions for forage crop alternatives, and present ideas for you to start considering. We will also be looking at fertilizer expenses, seed costs, etc.
Fall armyworm damage of our brome fields varied greatly throughout Eastern Kansas. The majority of the hay meadows that were damaged were those fields that were harvested late, in this case mid-July and after. The armyworm moths sought those late harvest fields as sites to lay their eggs. These fields had regrowth that was just a few inches tall when the worms began feeding and within a couple of days those fields turned brown. Many producers weren't concerned about the brome browning, as we were experiencing hot days and dry weather, they assumed the brome was going dormant. Questions started arising after we got a rain in early September, and the brome wasn't greening up. And the questions haven't stopped. What do we do now?
Please mark your calendars and plan to attend.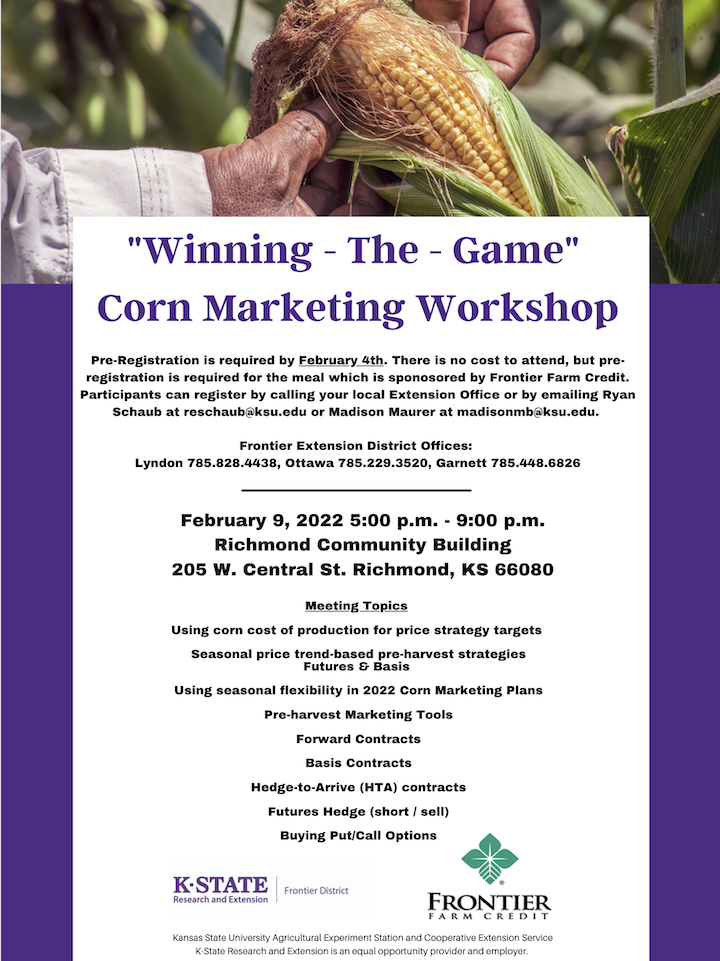 The Frontier Extension District is excited to partner with Frontier Farm Credit in hosting a Corn Marketing Workshop on February 9th from 5:00 p.m. to 9:00 p.m. 🌽 If you are interested in registering for this event, please pre-register by contacting your local Extension Office, or by emailing Ryan Schaub at reschaub@ksu.edu or Madison Maurer at madisonmb@ksu.edu. There is no cost to attend this event, but pre-registration is required for the meal. We hope to see you all there!
________________________________________________________________________________
Catch us on the radio!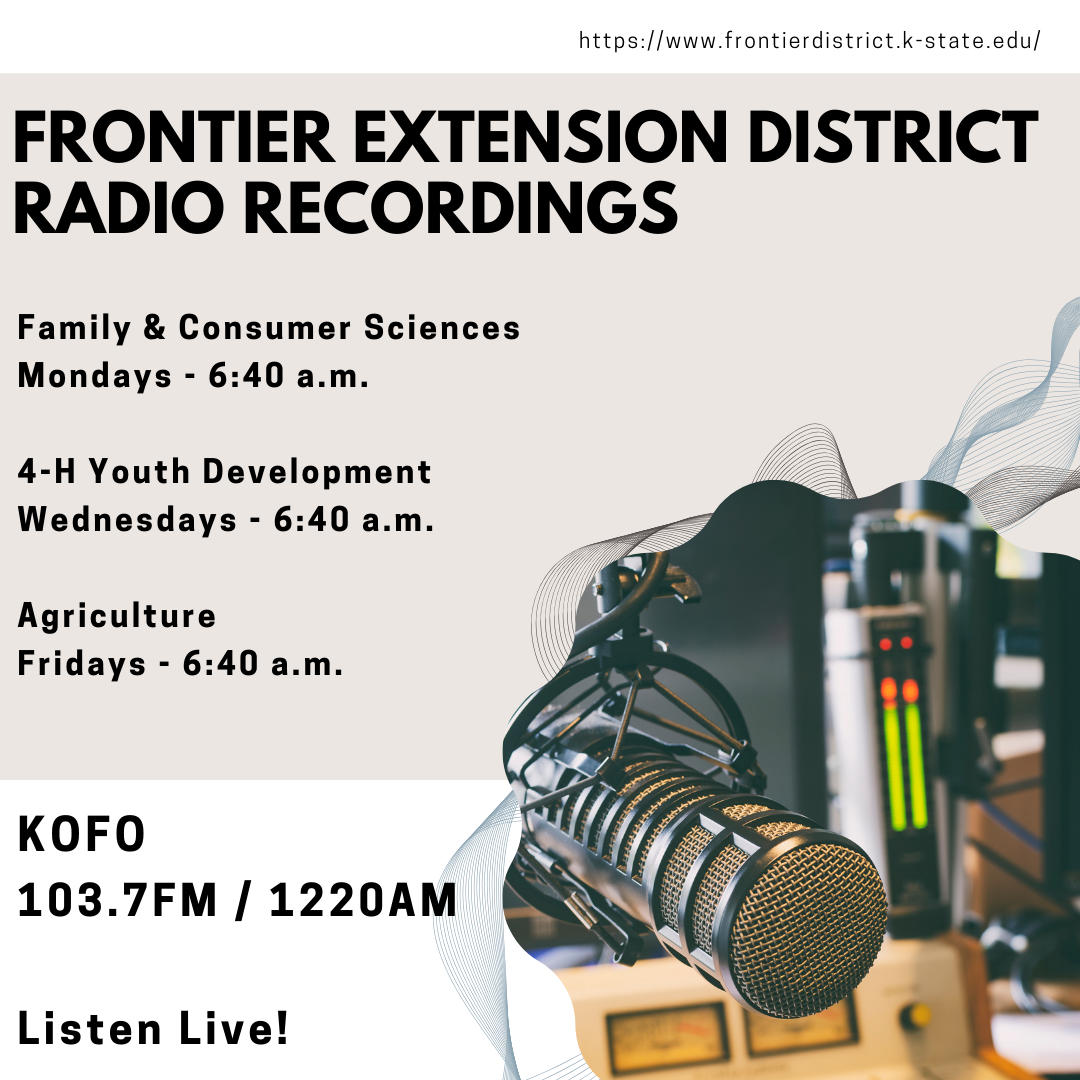 Don't forget to tune in to KOFO 103.7 FM or 1220 AM to three days a week to get Frontier Extension District updates.
Missed a program? Now you can go to the KOFO Recordings page to hear previous radio programs.