Welcome to the Frontier Extension District #11
K-State Research and Extension Website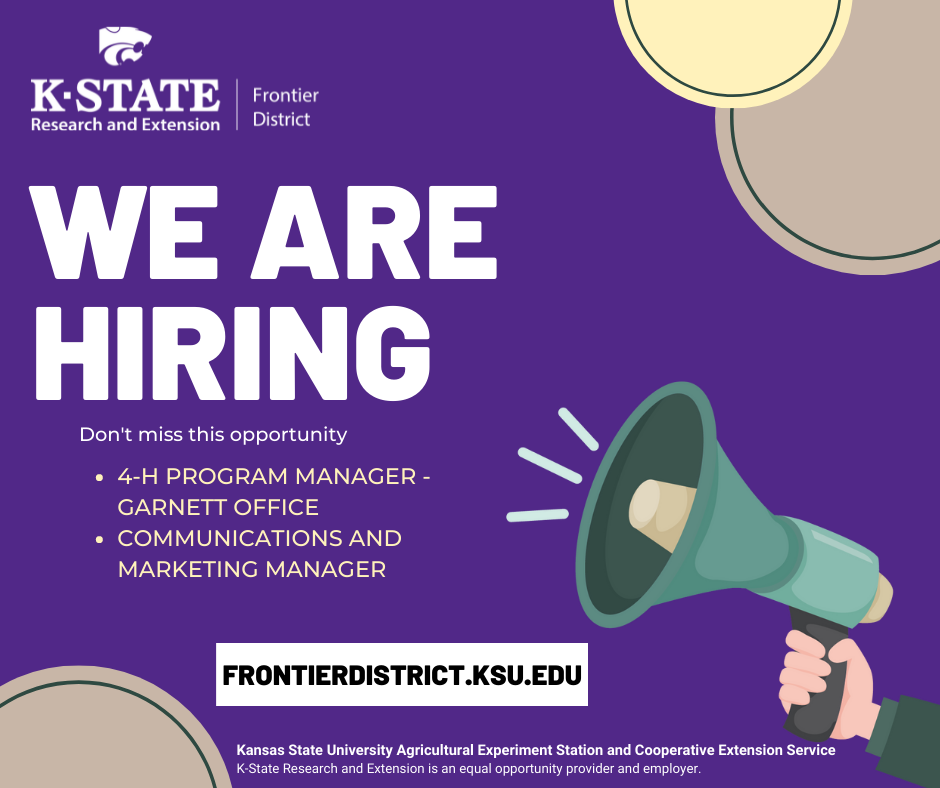 The Frontier Extension District is accepting applications for a full-time 4-H Program Manager in the Garnett office and a full-time Communications and Marketing Manager.
Position descriptions and applications can be found below. If you have any further questions, please contact Rebecca McFarland, District Director, at 785-229-3520 or
rmcfarla@ksu.edu
.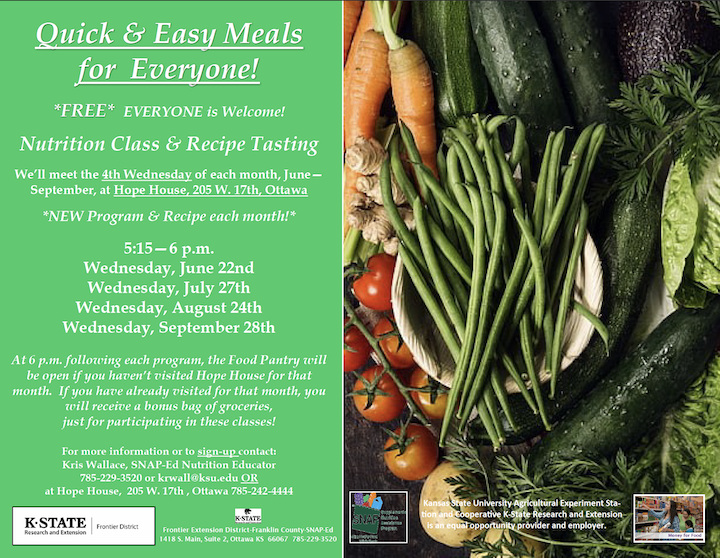 The Frontier Extension District is partnering with Hope House to present a nutrition program to the community. There will be four nutrition classes presented on the 4th Wednesday of each month, June - September. These classes are free and open to everyone! Come learn how to create a quick and easy meal, with a new recipe being presented each month.
For more information or to sign up for these classes, contact Kris Wallace, SNAP-Ed Nutrition Educator, at 785-229-3520 or
krwall@ksu.edu
.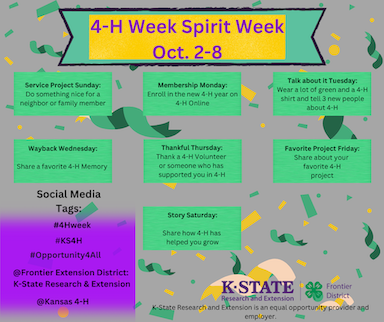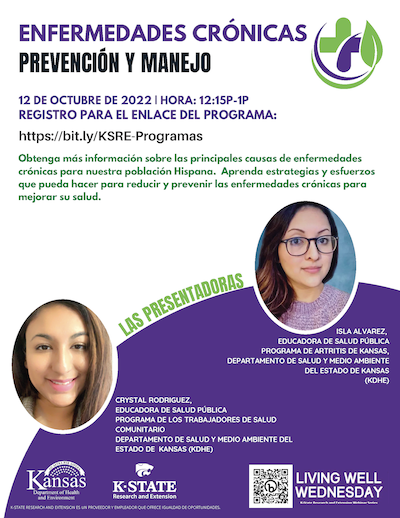 In honor of Hispanic Heritage Month, "Living Well Wednesday" will be offering a 3 -part Spanish language series. 'Chronic Illness Prevention and Management' is the second presentation, which will be held on October 12th from 12:15 - 1:00 PM. The program will be provided in Spanish. To register, please go to
https://buff.ly/3xANnCb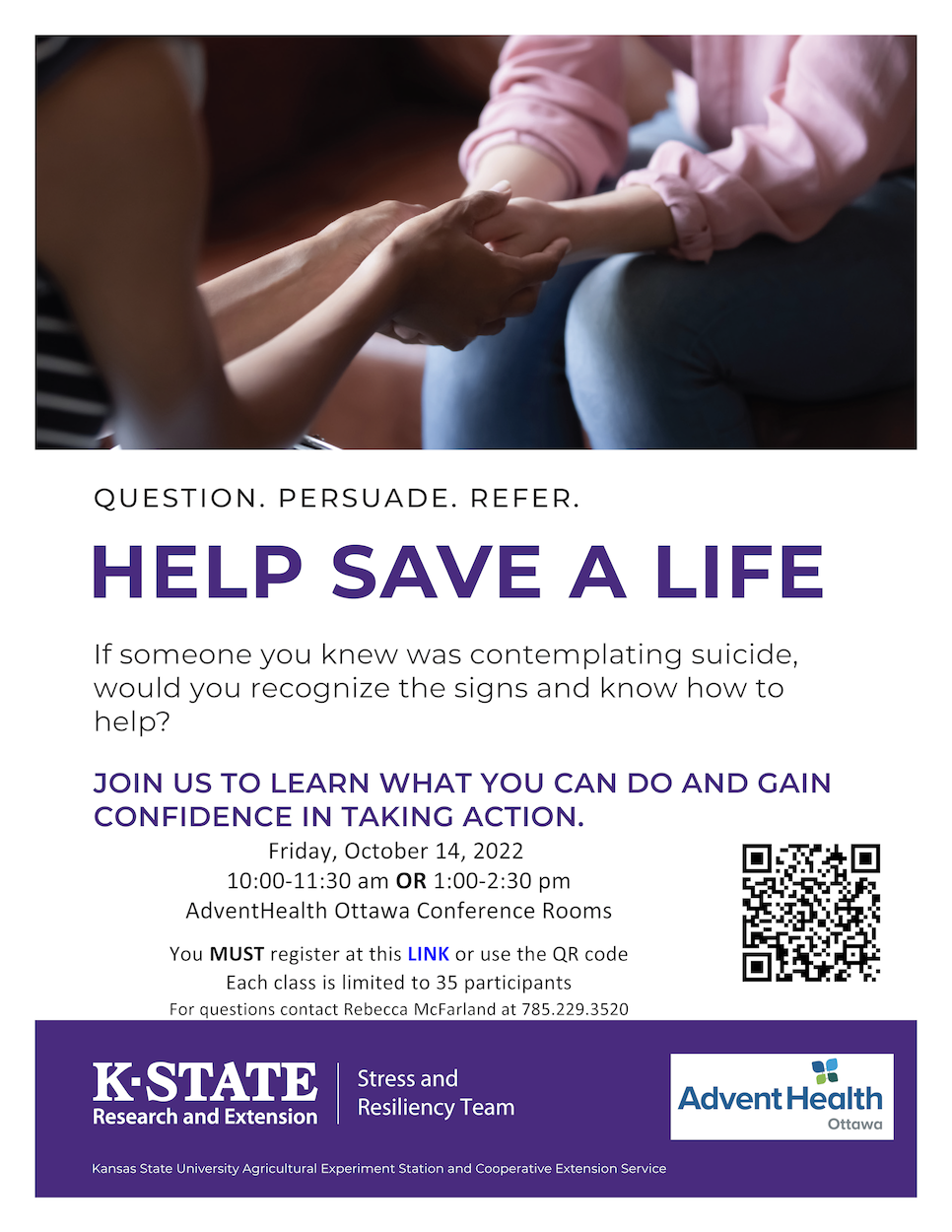 Join us on Friday, October 14th from 10:00-11:30 AM or 1:00-2:30 PM at Advent Health to learn about how you can help save a life. To register, click HERE or scan the QR code above.
___________________________________________________________________________
Catch us on the radio!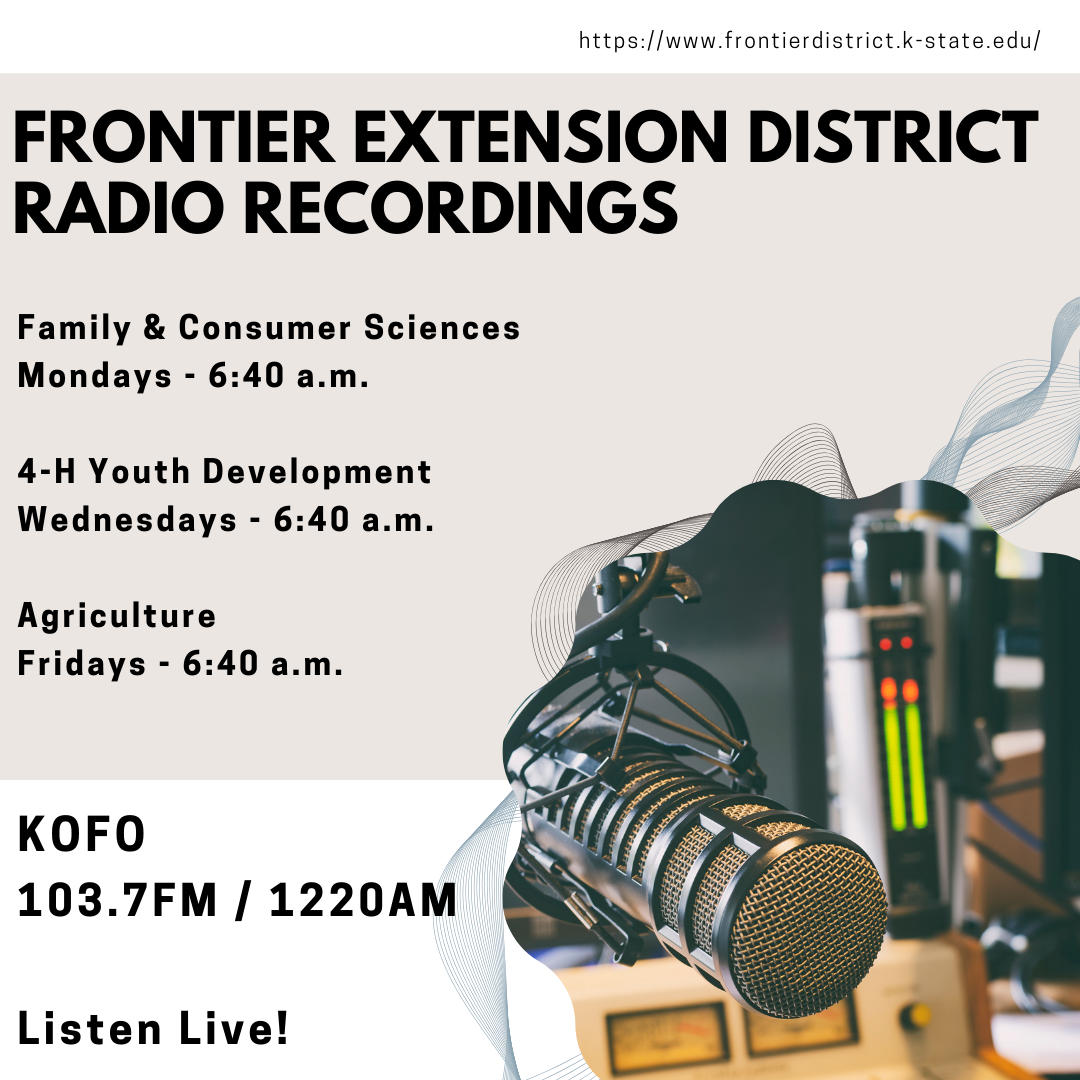 Don't forget to tune in to KOFO 103.7 FM or 1220 AM to three days a week to get Frontier Extension District updates.
Missed a program? Now you can go to the KOFO Recordings page to hear previous radio programs.