Welcome to the Frontier Extension District #11
K-State Research and Extension Website
The Frontier District wishes Fran all the best in her retirement!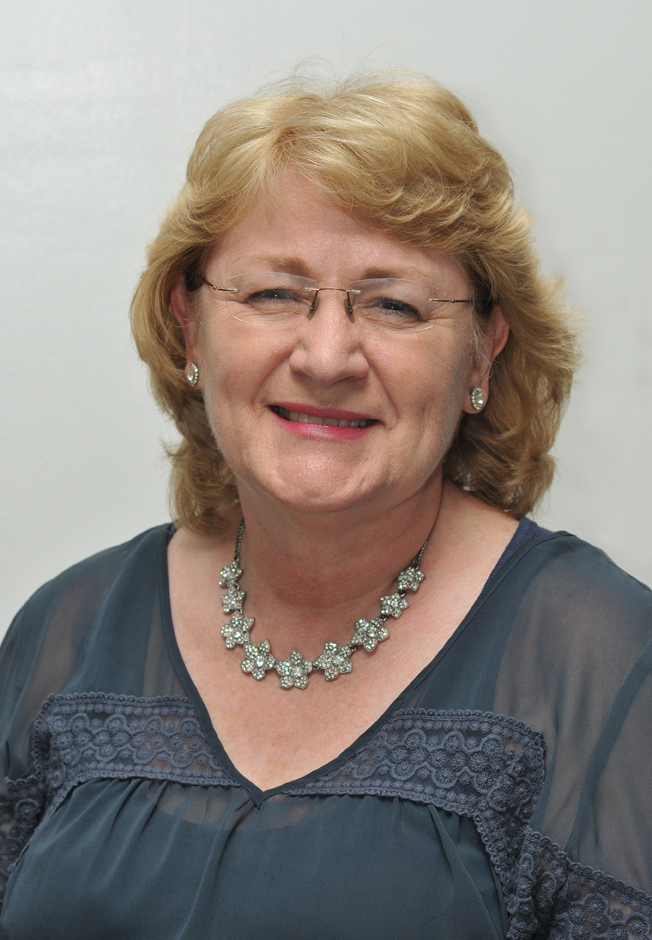 Dr. Mary Frances "Fran" Richmond will be retiring from K-State Research and Extension after 45 years in October 2020. Fran began her career in 1975 as a home economist in Osage County where she shared responsibilities with the 4-H youth development program and later served as county director. In 2010, Fran was instrumental in helping to form the Frontier Extension District and has served as the district's director since its formation. The district includes Osage, Franklin, and Anderson counties.
Over the years, Fran has developed and presented countless educational programs on a variety of topics in the areas of family and consumer sciences, 4-H youth development, and community vitality. She has also chaperoned hundreds of 4-H youth to a variety of activities and statewide events including 4-H camp at Rock Springs Ranch, judging team competitions, and the Kansas State Fair.
Some highlights of her career have included starting the Citizenship Washington Focus program in Osage County which has allowed nearly 600 youth to travel to Washington DC and participate in hands-on workshops to see citizenship in action. And, in 2005, Fran led a delegation of 4-H youth from the North Central Region States to Finland for six weeks through the IFYE Ambassador program.
Additionally, Fran helped to develop the Leadership Osage County program for high school youth and adults to learn about leadership, how government works, and featured a trip to visit the Kansas legislature.
Throughout her career, Fran was active on the state level and served on many organizational committees and task forces in addition to being an assigned mentor for new extension agents. As a certified True Colors presenter, Fran routinely presented the "True Colors in Personality Types" workshop during training sessions for new extension agents.
Fran also participated in the National Extension Leadership Development program as well as the Kansas Agriculture and Rural Leadership program, which culminated in a two week visit to India in 2009.
In addition, Fran continued to be active in the Kansas Extension Association of Family and Consumer Sciences and Epsilon Sigma Phi Extension Fraternity, having served as the state president and receiving the national Distinguished Service awards for both associations.
Due to the COVID-19 pandemic, a face-to-face retirement reception will not be held. Instead, the Frontier Extension District is hosting a card shower to celebrate Fran's dedication, service, and leadership throughout her career. Cards and well wishes may be sent to the Frontier Extension District office in Lyndon at PO Box 400, Lyndon, KS 66451.
---
What's New in the District

As our society faces the challenges of maintaining health-oriented practices, social isolation, school closures, financial pressures and more, resources on the COVID-19 Extension page can help as you navigate through this challenging situation.
K-State Research and Extension specialists are subject matter experts in numerous aspects of life that have been affected by the COVID-19 pandemic. They provide unbiased, fact-based help in these subjects free of charge for the benefit of everyone in Kansas and the rest of the world.
---
Catch us on the radio!

Don't forget to tune in to KOFO 103.7 FM or 1220 AM to three days a week to get Frontier Extension District updates.
Missed a program? Now you can go to the KOFO Recordings page to hear previous radio programs.
---

Check out the Calendar of Events to find out more information.
UPCOMING EVENTS
Franklin County Ripples of Change
KS 4-H Fall Shooting Sports Western Heritage Match- 10/17-18
State 4-H Dog Conference & Quiz Bowl - 11/6-8
2020 KSU Swine Day - 11/18-19
Virtual Kansas Youth Leadership Forum - 11/21-22