Welcome to the Frontier Extension District #11
K-State Research and Extension Website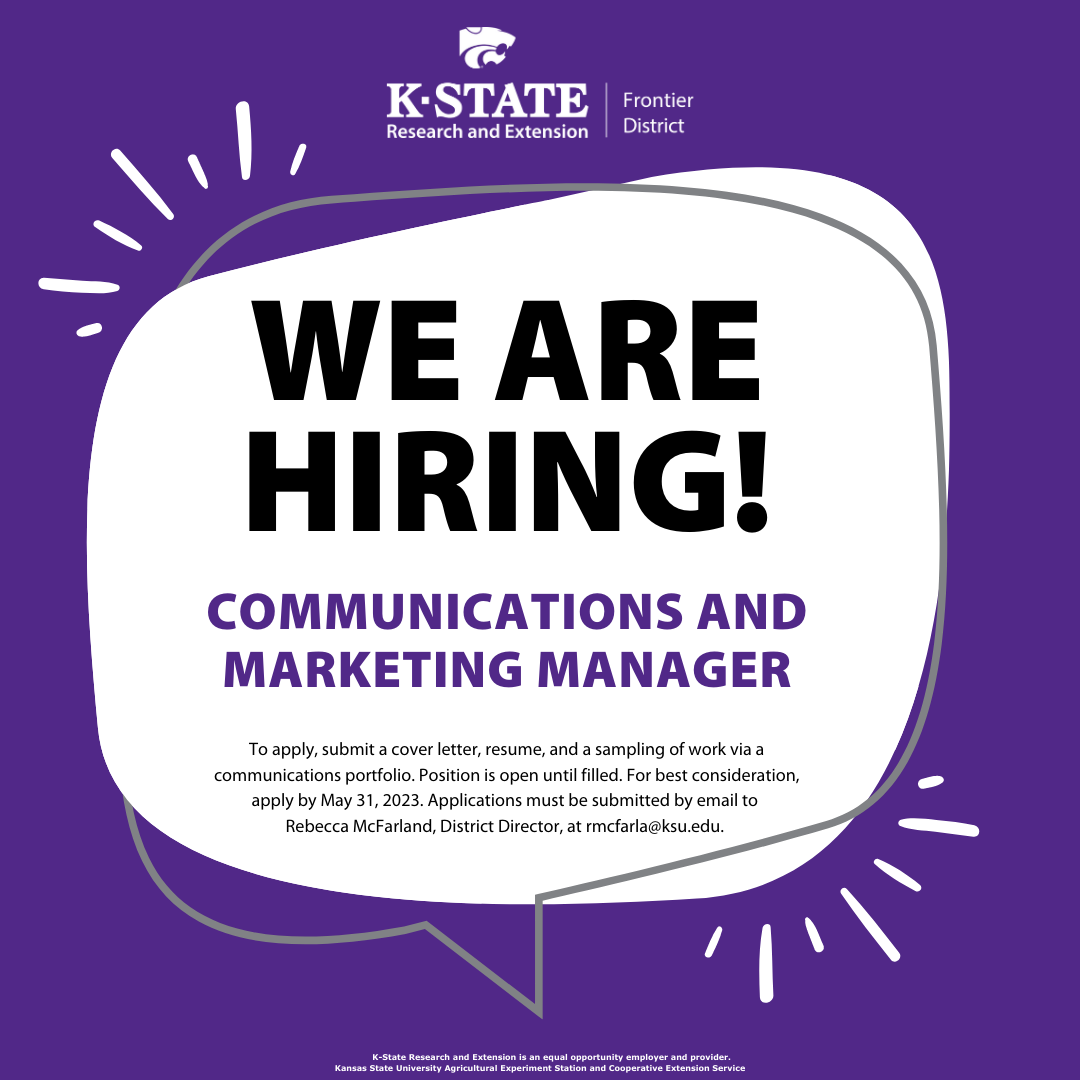 We Are Hiring!
The Frontier District is hiring for a full-time Communications and Marketing Manager. The full job description can be viewed here.
To apply, submit a cover letter, resume, and a sampling of work via a communications portfolio. Position is open until filled. For best consideration, apply by May 31, 2023. Applications must be submitted by email to Rebecca McFarland, District Director, at rmcfarla@ksu.edu. Email subject: "Communications and Marketing Manager Application". For more information, contact Rebecca McFarland, District Director, 785-229-3520, or rmcfarla@ksu.edu.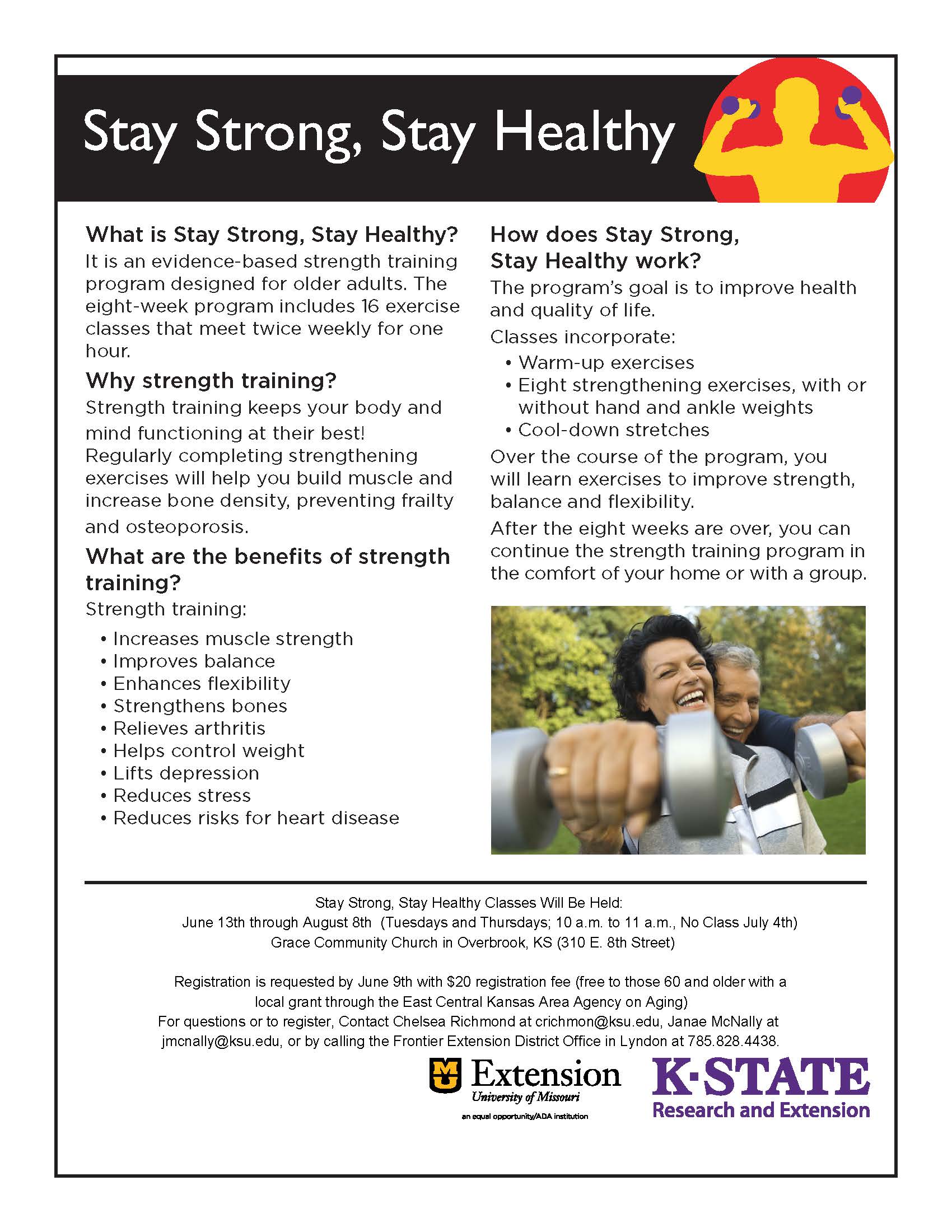 The Frontier District will be hosting Stay Strong, Stay Healthy classes this summer at Grace Community Church in Overbrook. Classes will be held on Tuesdays and Thursdays from 10 a.m. to 11 a.m. from June 13th through August 8th. No class will be held on July 4th.
For more information or to register, contact District Agents Chelsea Richmond (crichmon@ksu.edu) or Janae McNally (jmcnally@ksu.edu) or the Lyndon Office at 785.828.4438. Additional information is also post on the district's website at: tinyurl.com/SSSHFrontier
___________________________________________________________________________
Catch us on the radio!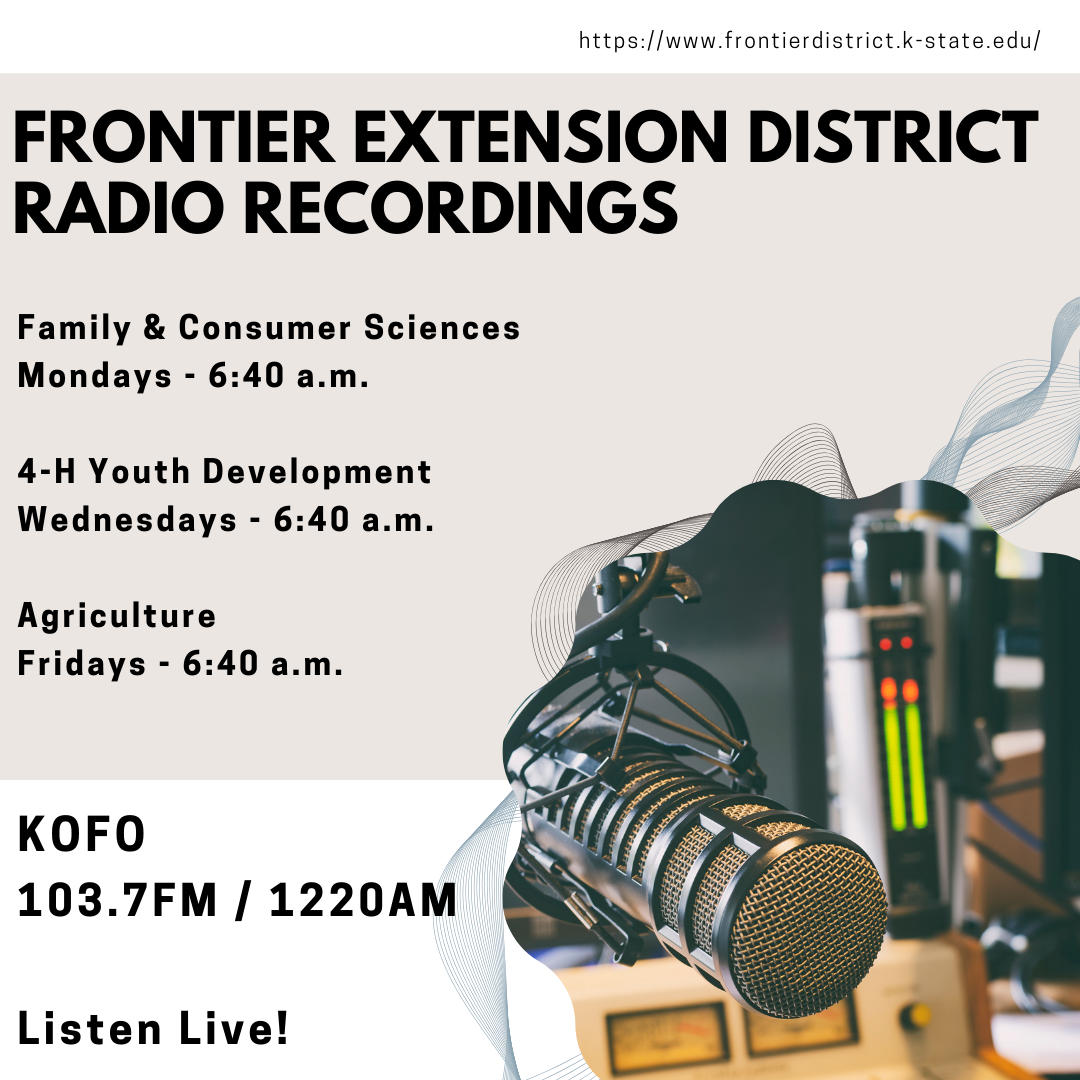 Don't forget to tune in to KOFO 103.7 FM or 1220 AM to three days a week to get Frontier Extension District updates.
Missed a program? Now you can go to the KOFO Recordings page to hear previous radio programs.