District Events

County 4-H Council Meetings
Anderson County 4-H Council Meeting
Monday, March 8
Franklin County 4-H Council Meeting
Osage County 4-H Council Meeting
Monday, Febraury 22

---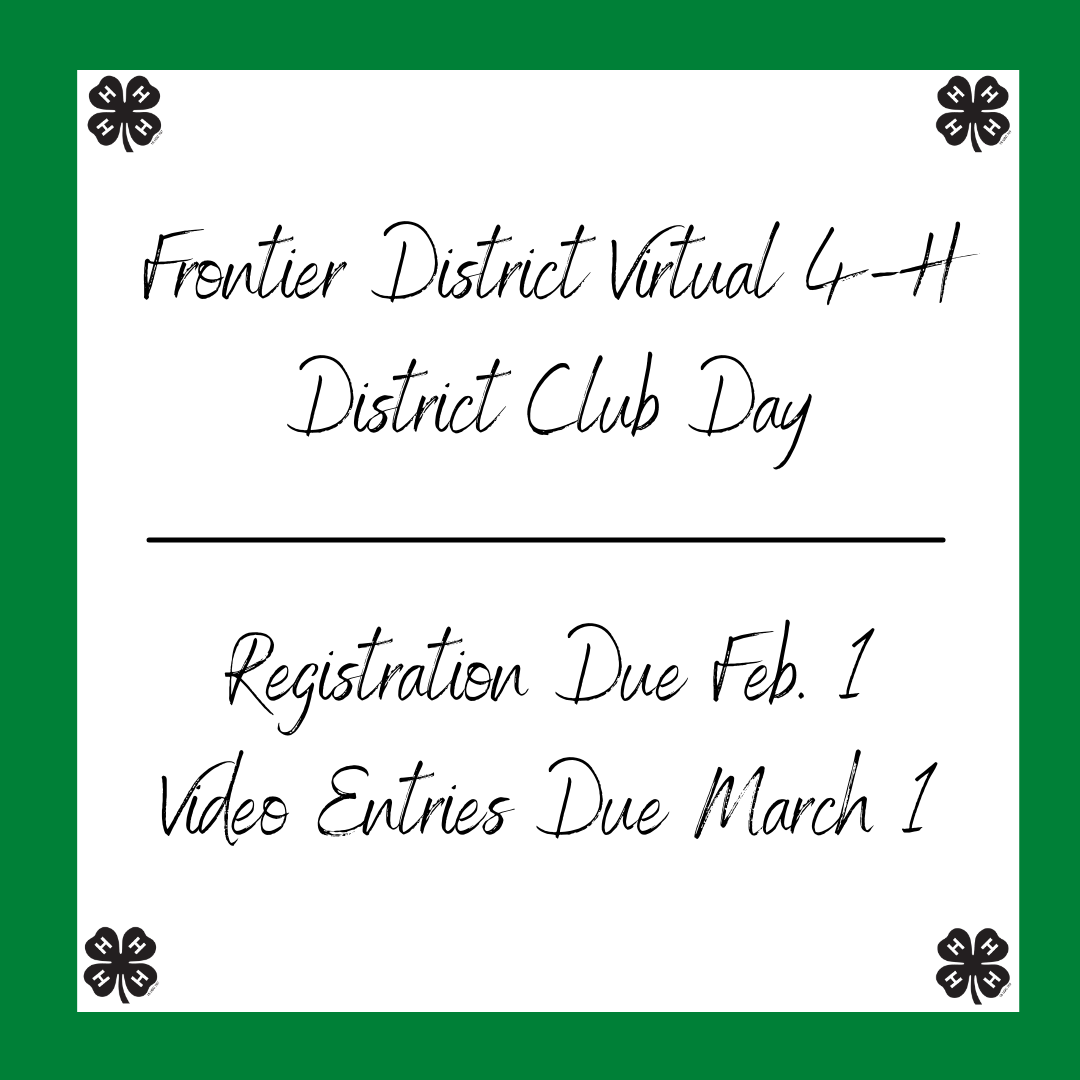 Due to the current CDC and KSRE guidelines, the Frontier Extension District is working to provide a safe, competitive, and positive virtual District Club Day experience.
Registration must be completed by February 1st and all video entries will need to be uploaded to YouTube by the March 1st deadline. Please submit one registration form per 4-H member.
If you have any difficulties uploading your entry video to YouTube, please call your local Extension office and set up a time to come in for assistance. An email will be sent after the February 1st registration deadline with an additional link to upload your entries.
All District 4-H Club Day Resources can be found HERE.
Instructions on how to upload a video on YouTube can be found HERE
________________________________________________________________________________

The health and safety of all 4-H members, volunteers, parents, guests, and staff is the top priority of Kansas 4-H. To help reduce the risks associated with the spread of COVID-19, please read the following guidelines from the Kansas Department of Health & Environment and the Centers for Disease Control (CDC). These guidelines should be followed to protect yourself and others during 4-H Club meetings and other 4-H programs.
COVID-19 4-H Meeting Guidelines
---
Frontier District Cloverbud Meeting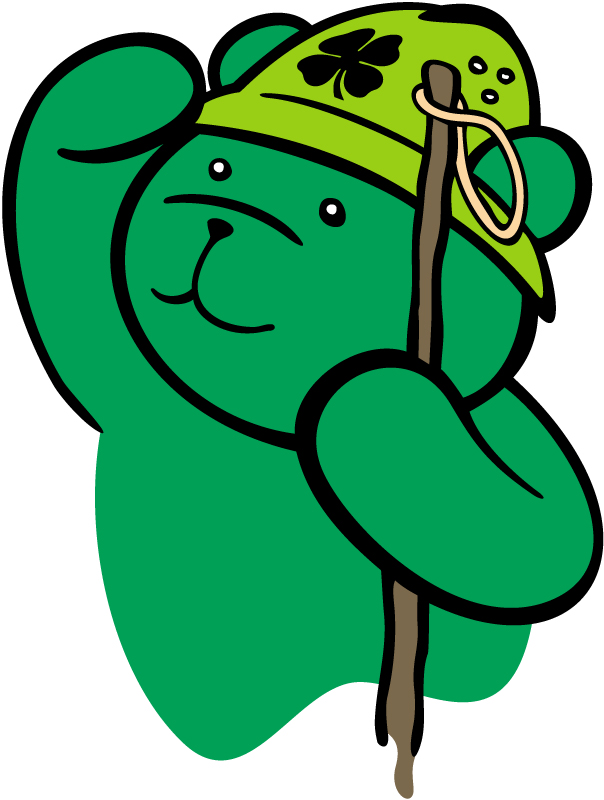 *We are searching for a 4-H Cloverbud leader. If you are interested, please call the Franklin County office at 785-229-3520.
4-H Cloverbuds is an educational, youth development opportunity specifically for 5- and 6-year old children. To be eligible to participate, a child must have celebrated his or her 5th or 6th birthday before January 1, 2020.
---
District Horse Club Information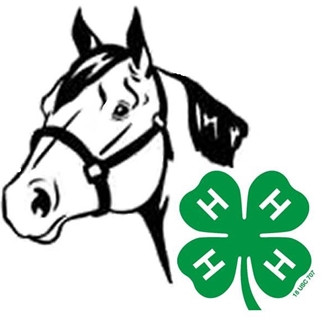 Anderson County
Boots & Spurs, the Anderson County Horse Club, welcomes all Frontier District 4-H Horse members. Meetings are held at the AN Co Fairgrounds at 7:00 p.m. the last Monday of the month through August with ride nights at the Hughes' home. Watch the Anderson County Boots and Spurs 4-H Horse Club Facebook page for opportunities and announcements. Please contact Jenny at jennifer.e.hughes@sprint.com with questions.
Franklin County
The Franklin County 4-H Horse Club is open to all Frontier District 4-H Horse members. Ride nights are Wednesdays at 6:30 p.m. at the Franklin County Fairgrounds, 220 W. 17th in Ottawa. Information can be found on the Franklin County 4-H Horse Facebook page or by contacting Kathy at kathy.hinderliter@gmail.com.
Osage County
Osage County's
Horse and Youth (HAY)
meetings are open to any Frontier District 4-H member. Meetings are the third Sunday of each month at
2:00 p.m.
at the
Skyview Ranch, 28312 S. Wanamaker, Osage City
. Direct all questions to Dorothy at 785-806-5786 or Niki at 785-219-1829 or
ncfm1234@hotmail
. Contact can also be made on Facebook (4-H HAY Club).