District Events

County 4-H Council Meetings
Anderson County 4-H Council Meeting
Monday, May 10
Franklin County 4-H Council Meeting
Osage County 4-H Council Meeting
Monday, April 26

---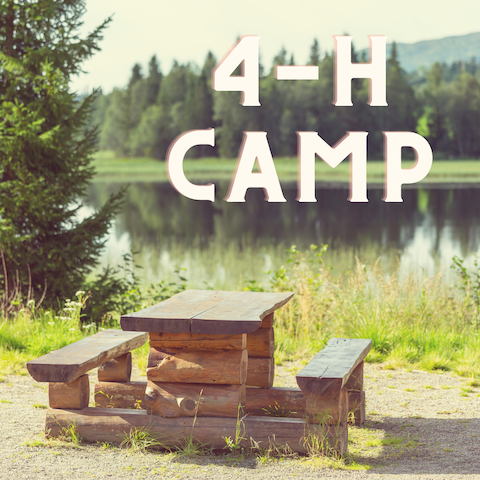 Parents/Guardians wanting to register their child/children for Kansas 4-H Camp at Rock Springs Ranch for 2021 will need to visit the new online registration system that can be found HERE.
Upon visiting this site, parents/guardians will be directed to start filling in information about themselves to create a CampInTouch account that can be accessed to continue completing forms for 2021 leading up to camp.
Instructions on Rock Spring's Camper Registration and Information System (CampInTouch) can be found HERE.
________________________________________________________________________________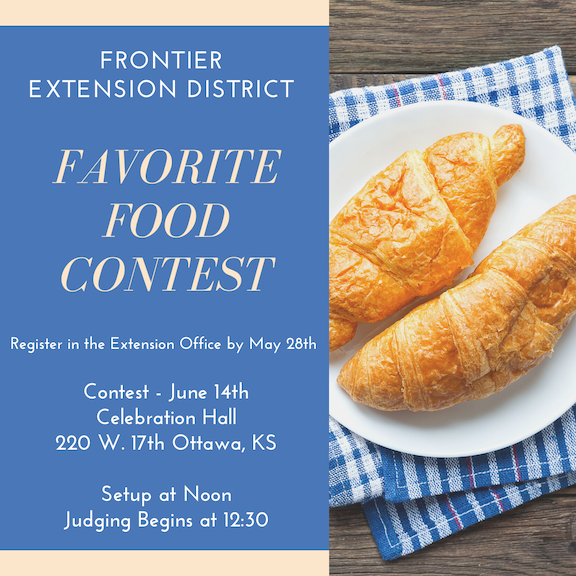 The Frontier District 4-H Favorite Food Contest will be June 14th, 2021, at Celebration Hall, 220 W. 17th, in Ottawa. Set up will be at Noon and judging will begin at 12:30 p.m. The contest is for properly enrolled Frontier District 4-H members currently enrolled in the Foods project. Pre-register by May 28th by calling the Extension Office. There will be a winner chosen from each age division in each county and he/she will be eligible to participate in the Area Favorite Food Show in Emporia on June 22nd.
Contest Details
Each contestant will select a favorite food recipe from the following food groups: snack, salad, dessert, soup, meat, vegetable plate, sandwich, fruit, bread, drink, casserole, and others. The prepared favorite food should then be displayed with 1) a proper table setting (formal or informal, depending on the food choice), including a centerpiece, optional; 2) a recipe card for the favorite food and 3) a planned menu which includes the favorite food. The 4-H exhibitor is responsible for providing all equipment including a card table. Electrical appliances are not allowed.
Judges WILL NOT taste the food due to food safety concerns. Be prepared to explain how to prepare and serve the favorite food, discuss the nutritional value, state why the table service and dishes were selected, and why the centerpiece is suitable.
________________________________________________________________________________
Regional Club Day Results can be found HERE.
Club Day Results can be found HERE.
________________________________________________________________________________

The health and safety of all 4-H members, volunteers, parents, guests, and staff is the top priority of Kansas 4-H. To help reduce the risks associated with the spread of COVID-19, please read the following guidelines from the Kansas Department of Health & Environment and the Centers for Disease Control (CDC). These guidelines should be followed to protect yourself and others during 4-H Club meetings and other 4-H programs.
COVID-19 4-H Meeting Guidelines
---
Frontier District Cloverbud Meeting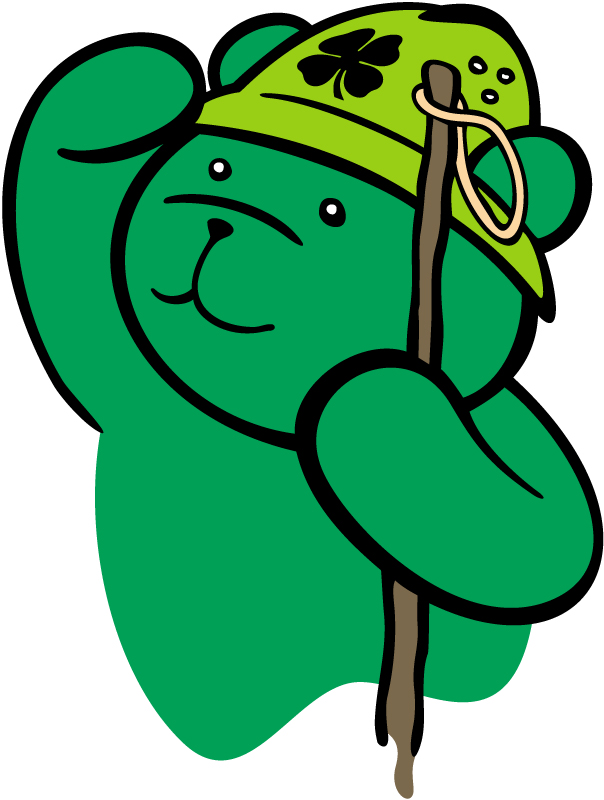 *We are searching for a 4-H Cloverbud leader. If you are interested, please call the Franklin County office at 785-229-3520.
4-H Cloverbuds is an educational, youth development opportunity specifically for 5- and 6-year old children. To be eligible to participate, a child must have celebrated his or her 5th or 6th birthday before January 1, 2021.
---
District Horse Club Information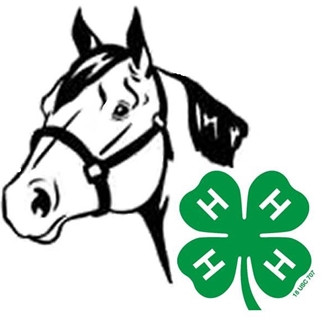 Anderson County
Boots & Spurs, the Anderson County Horse Club, welcomes all Frontier District 4-H Horse members. Meetings are held at the AN Co Fairgrounds at 7:00 p.m. the last Monday of the month through August with ride nights at the Hughes' home. Watch the Anderson County Boots and Spurs 4-H Horse Club Facebook page for opportunities and announcements. Please contact Jenny at jennifer.e.hughes@sprint.com with questions.
Franklin County
The Franklin County 4-H Horse Club is open to all Frontier District 4-H Horse members. Ride nights are Wednesdays at 6:30 p.m. at the Franklin County Fairgrounds, 220 W. 17th in Ottawa. Information can be found on the Franklin County 4-H Horse Facebook page or by contacting Kathy at kathy.hinderliter@gmail.com.
Osage County
Osage County's
Horse and Youth (HAY)
meetings are open to any Frontier District 4-H member. Meetings are the third Sunday of each month at
2:00 p.m.
at the
Skyview Ranch, 28312 S. Wanamaker, Osage City
. Direct all questions to Dorothy at 785-806-5786 or Niki at 785-219-1829 or
ncfm1234@hotmail
. Contact can also be made on Facebook (4-H HAY Club).