Livestock
Agriculture is very important to the economy of the counties in the Frontier Extension District. The agronomic value of crops and livestock in the district is nearly 250 million dollars. This comes from 615,000 acres of cropland and 530,000 acres of pasture and hay ground. Approximately half the value of production is from crops and half from livestock.
Beef cattle are the predominant livestock species within the district. From the counties in the Frontier Extension District, there are nearly 120,000 head of beef cattle. Of those, 40,000 head are cows and the remainder are calves, stocker cattle, and fed cattle. Dairy, swine, goats, and poultry production also add to the economic impact of agriculture to the district.
*Information from Kansas Agricultural Statistics Service and the 2012 Census.
---
Monitoring Nutrient Status of Beef Cows
Managing cows through the winter provides different challenges compared to managing those same cows during the growing season. The following article describes two simple tools producers can use to monitor nutrient status and ensure the cow's requirements are being met.

Monitoring Nutrient Status of Beef Cows (pdf)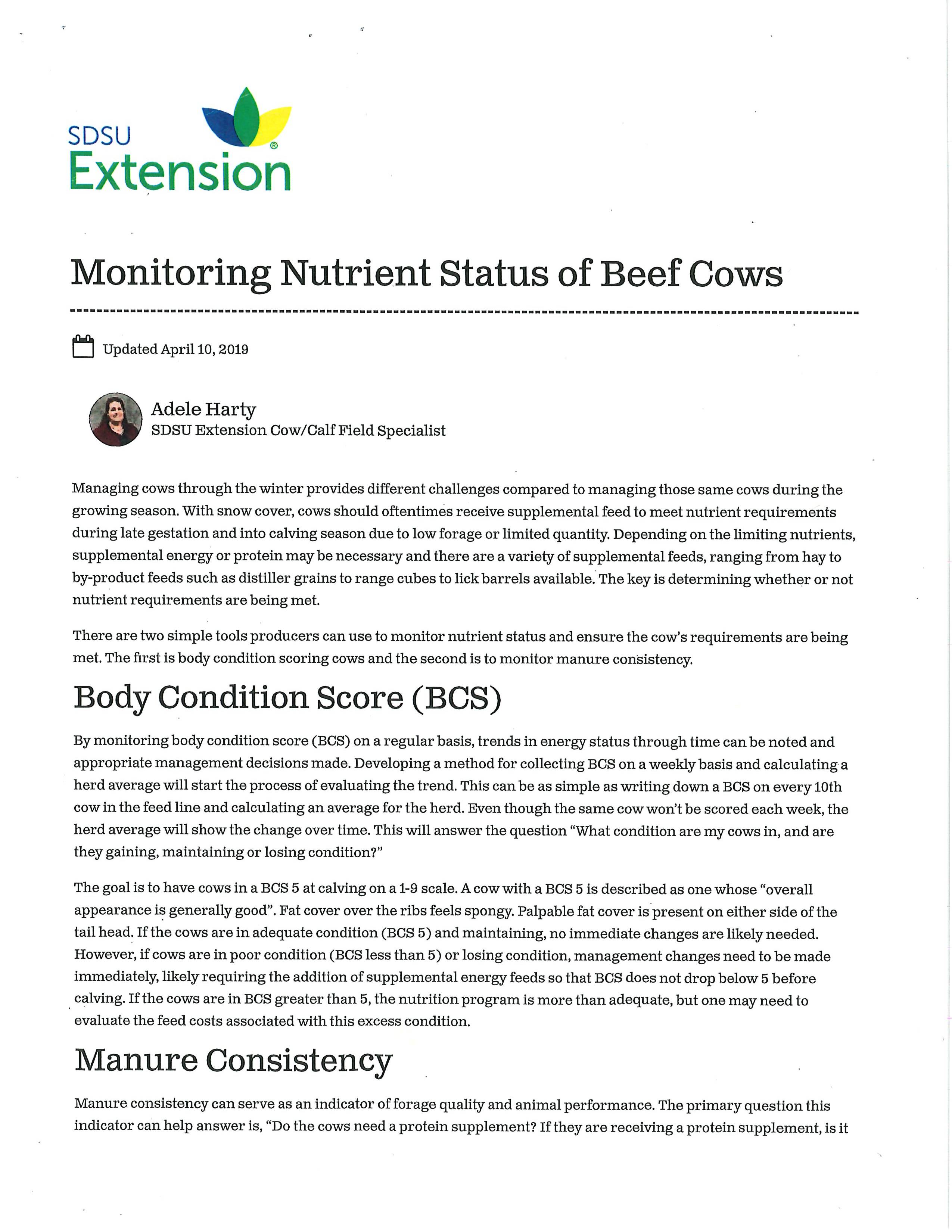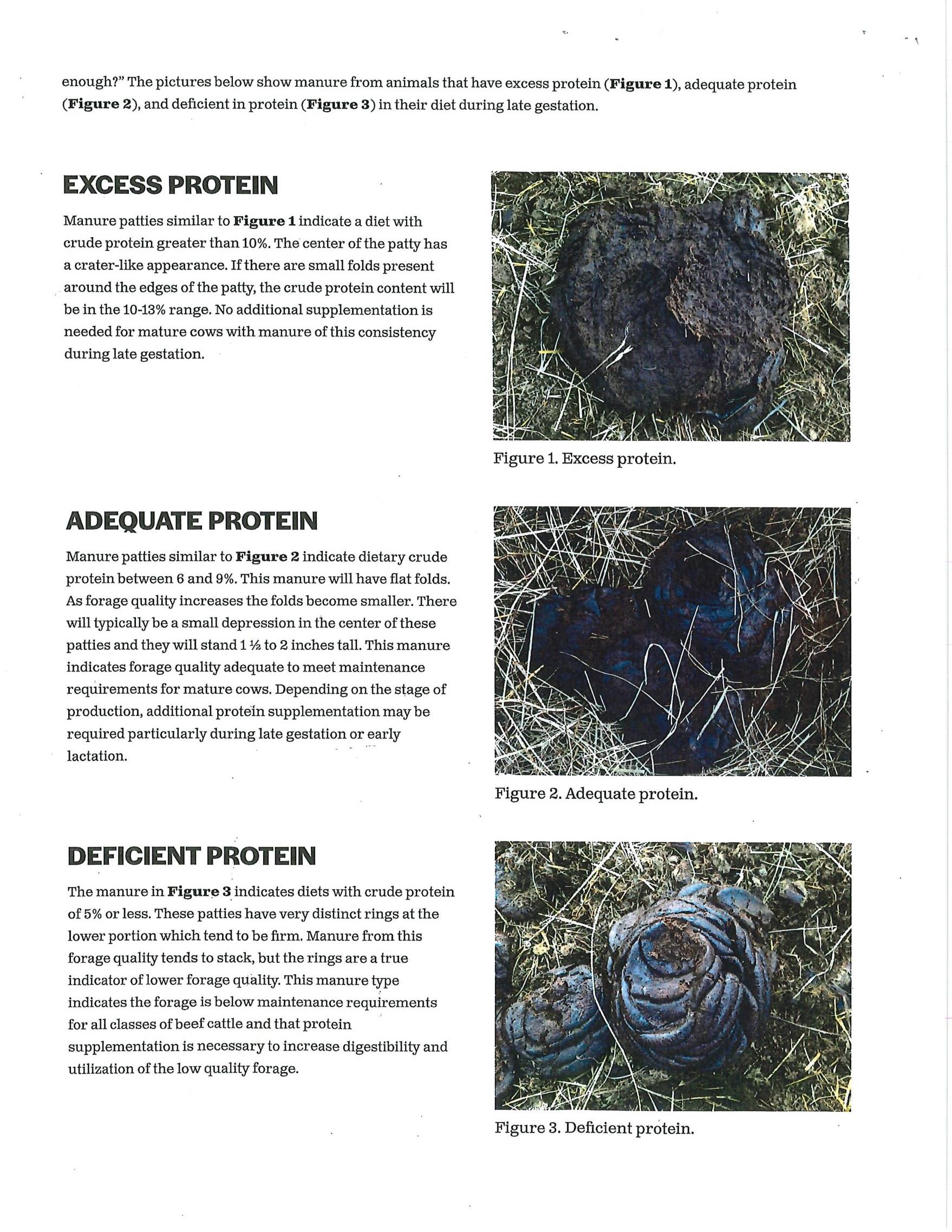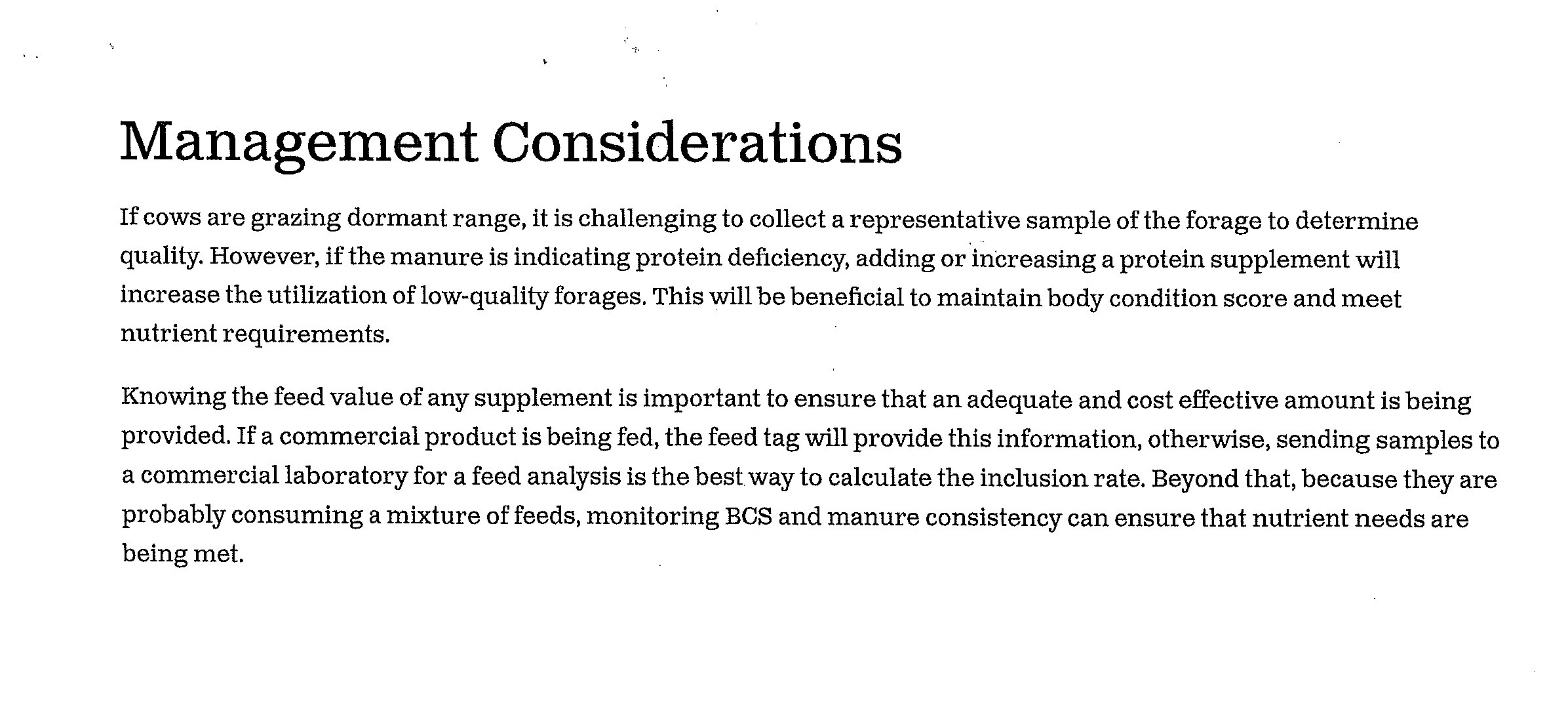 ---
2020 Women Managing the Farm
February 13-14, 2020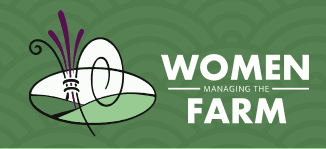 Women Managing the Farm is a comprehensive program to connect women involved in the many aspects of agriculture. The annual conference provides valuable tools and materials to address production, price, human, financial, and legal risks of farm women at all levels. This project increases overall support through comprehensive training, area networks of support and an online discussion group.
The project builds upon the knowledge that farm women do play an active role in all aspects of financial and risk management of the farm. The changing dynamics and economics of the farm operation and the farm household lead to the changing roles women play on the farm today.
The goal of this project is to prepare modern farm women with resources to enable them to utilize and manage their farm interests effectively. The project helps farm women to be successfully prepared to participate in multiple farm roles by having the training, risk management tools, and professional resources available to them.
---
KOFO Radio Segments