Livestock
Agriculture is very important to the economy of the counties in the Frontier Extension District. The agronomic value of crops and livestock in the district is nearly 250 million dollars. This comes from 615,000 acres of cropland and 530,000 acres of pasture and hay ground. Approximately half the value of production is from crops and half from livestock.
Beef cattle are the predominant livestock species within the district. From the counties in the Frontier Extension District, there are nearly 120,000 head of beef cattle. Of those, 40,000 head are cows and the remainder are calves, stocker cattle, and fed cattle. Dairy, swine, goats, and poultry production also add to the economic impact of agriculture to the district.
*Information from Kansas Agricultural Statistics Service and the 2012 Census.
___________________________________________________________________________
Prescribed Fire Series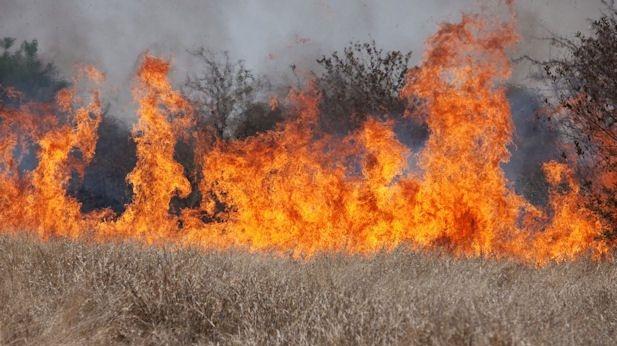 This introductory to prescribed fire series covers all the basics from why we burn, fire behavior, planning and preparation, equipment, weather, and techniques. This offers a great starting resource for people new to prescribed fire and those looking for a quick refresher. Be sure to subscribe to our channel as we will be adding videos to the series in the future.
The prescribed fire series videos can be found HERE.
_____________________________________________________________
Monitoring Nutrient Status of Beef Cows
Managing cows through the winter provides different challenges compared to managing those same cows during the growing season. The following article describes two simple tools producers can use to monitor nutrient status and ensure the cow's requirements are being met.

Monitoring Nutrient Status of Beef Cows (pdf)