Livestock
Agriculture is very important to the economy of the counties in the Frontier Extension District. The agronomic value of crops and livestock in the district is nearly 250 million dollars. This comes from 615,000 acres of cropland and 530,000 acres of pasture and hay ground. Approximately half the value of production is from crops and half from livestock.
Beef cattle are the predominant livestock species within the district. From the counties in the Frontier Extension District, there are nearly 120,000 head of beef cattle. Of those, 40,000 head are cows and the remainder are calves, stocker cattle, and fed cattle. Dairy, swine, goats, and poultry production also add to the economic impact of agriculture to the district.
*Information from Kansas Agricultural Statistics Service and the 2012 Census.
---
Keep the Cows Grazing
December 10 - Garnett, KS
The Frontier Extension District and the Anderson County Conservation District are joining together to host the public meeting, "Keep the Cows Grazing" on December 10 at the Garnett Community Building from 10:00 a.m. to 3:00 p.m. Please RSVP for the free lunch and meeting with Debbie at 785-448-6323 Ext. 101
---
Calving Management School
January 14 - Ottawa, KS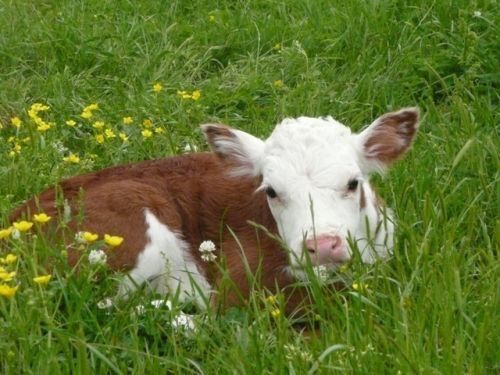 Kansas State University faculty/staff and the Marais Des Cygnes District, the Frontier District, Douglas and Johnson County KSRE offices are offering a calving school at Celebration Hall at the Franklin County Fairgrounds in Ottawa, KS on Tuesday, January 14, 2020. The program will outline overall calving management that includes the normal calving process and tips to handle difficult calving situations. Presenters will demonstrate the proper use of calving equipment on a life-size cow and calf model. This is a free event, but registration is required. Please RSVP by January 10 to Katelyn Barthol at kbarth25@k-state.edu or 913-294-4306.
Calving Management School flyer
---
KOFO Radio Segments