Health and Nutrition
Kansas citizens want reliable research-based information about their food supply. Busy families want to prepare quick, easy, nutritious meals. Poor dietary choices and lack of physical activity have been linked to many health conditions - including obesity, diabetes, hypertension, stroke, heart disease, certain cancers, respiratory disorders, joint problems and osteoporosis, as well as psychosocial problems.
Obesity is a major cause of preventable disability and death in the United States. Many experts believe the current generation of children will have shorter life spans than their parents because of inactivity and poor diet choices.
Frontier District #11, part of K-State Research & Extension, addresses research-based information to teach nutrition, meal planning, food preparation, food budgeting and safe food practices. We work with community partners in Anderson, Franklin and Osage Counties.
Upcoming Classes
Cooking & Nutrition Class Series
MyPlate for My Family
The Frontier Extension SNAP-Ed program is offering interactive classes about making healthy life changes, how to stretch your food dollars, preparing healthy meals and how to be more active.
There will be a series of classes held at Sunflower Plaza Towers. Each class will be held from 9:00 - 9:45 a.m.
To register, please call Kris Wallace at 785-229-3520 or e-mail at krwall@k-state.edu.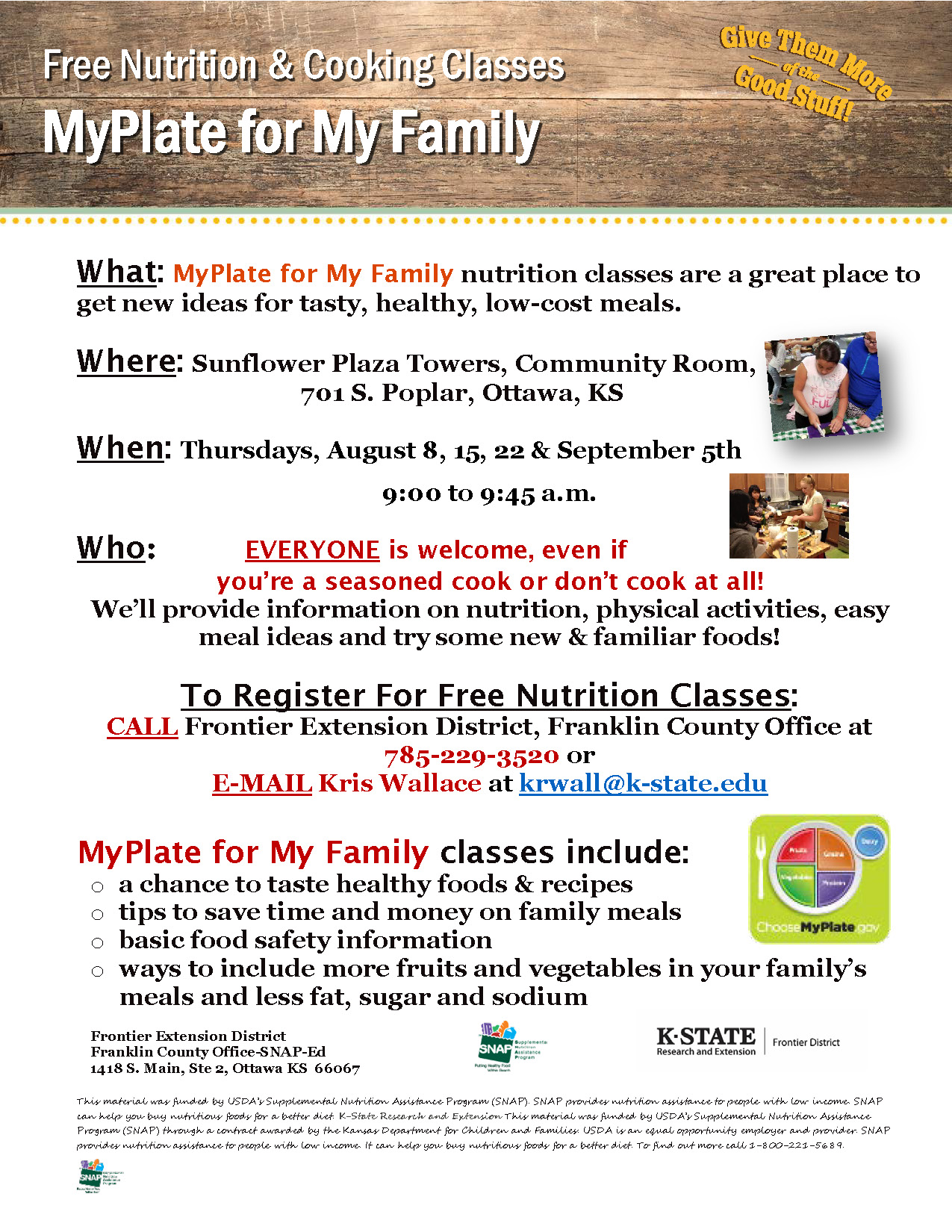 ---
There will be a series of classes held at Frontier District Extension, Garnett Office. Each class will be held from 2:00 - 2:45 p.m.
To register, please call the Garnett Extension Office at 785-448-6826.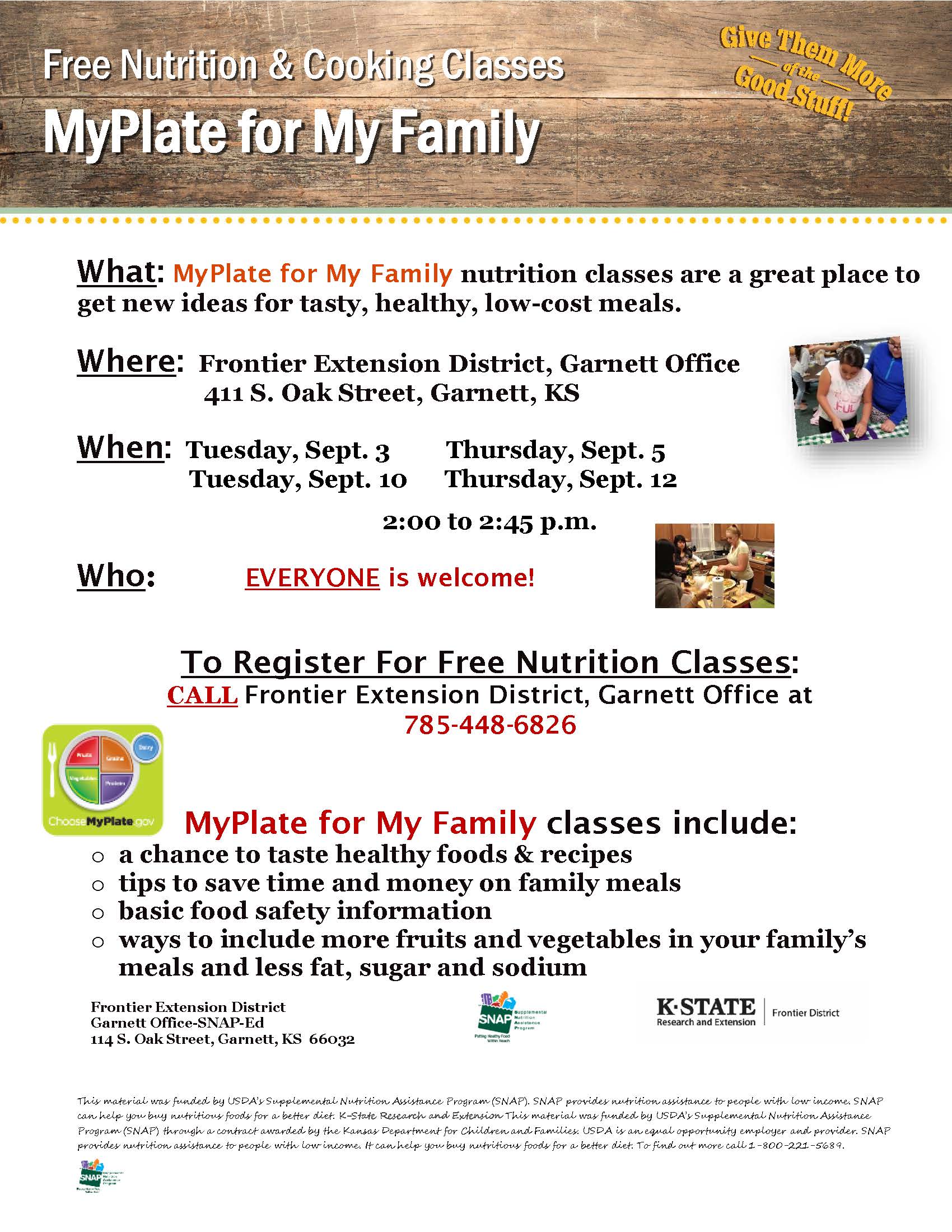 ---
KOFO Radio Segments: