Health and Nutrition
Upcoming Events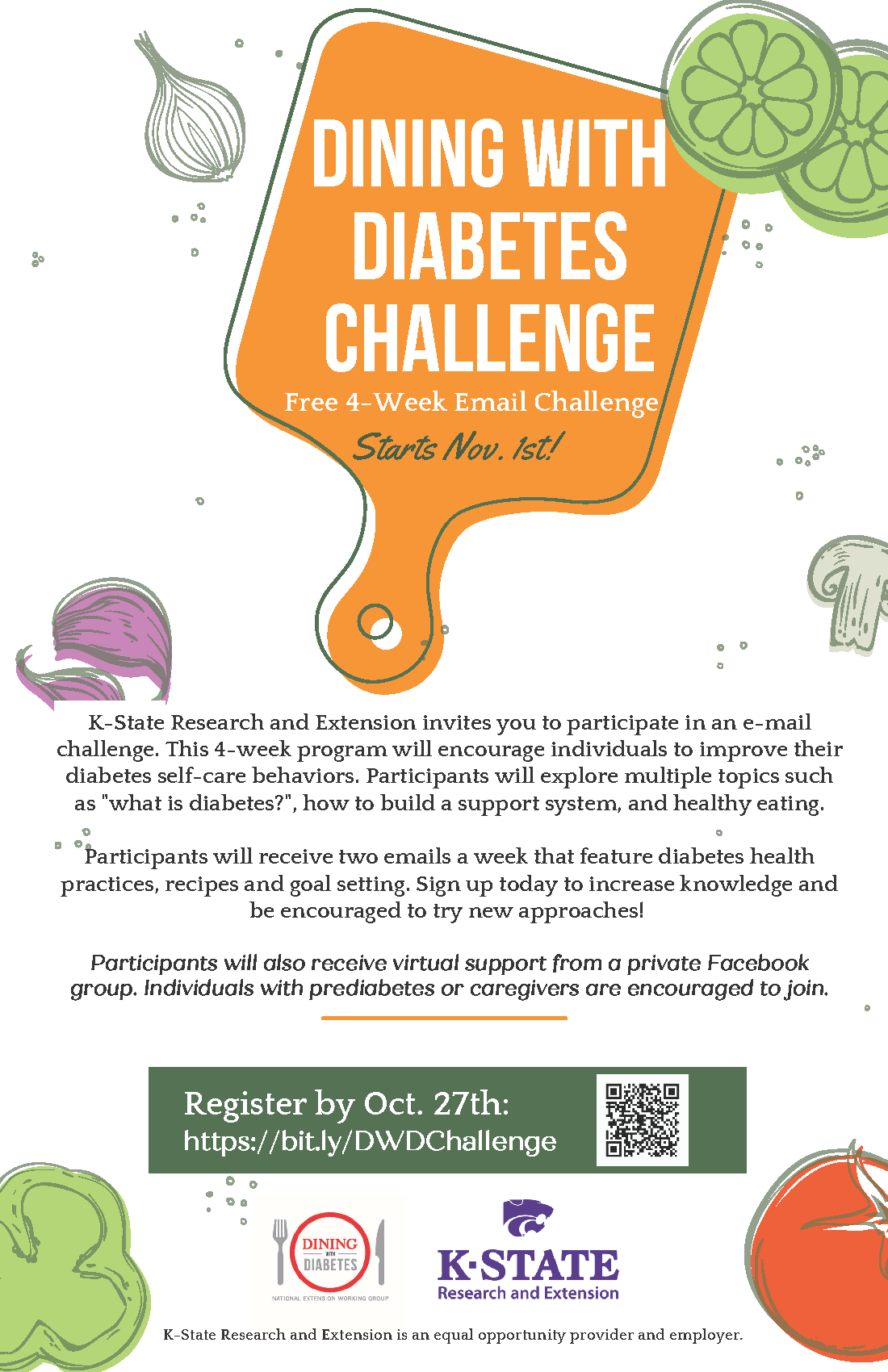 Are you looking for ways to improve diabetes self-care behaviors? Sign up for the free Dining with Diabetes email challenge to increase your knowledge, learn about diabetes health practices, and receive recipes!
K-State Research and Extension invites you to participate in an e-mail challenge. This 4-week program will encourage individuals to improve their diabetes self-care behaviors. Participants will explore multiple topics such as "what is diabetes?", how to build a support system, and healthy eating.
Participants will receive two emails a week that feature diabetes health practices, recipes and goal setting. Sign up today to increase knowledge and be encouraged to try new approaches!Registration and more information can be found HERE.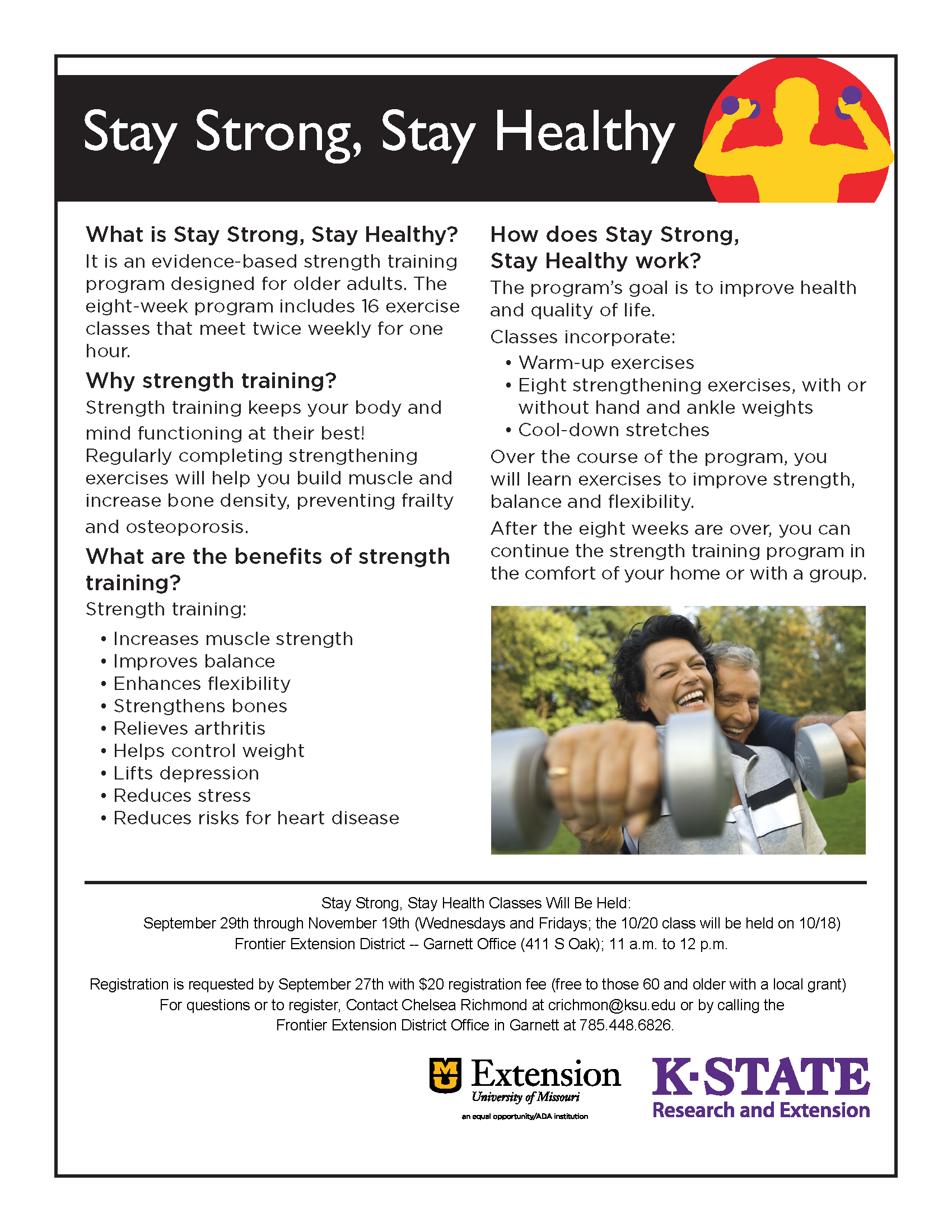 Could you or someone you know benefit from improved strength, balance, and flexibility? Consider participating in the Stay Strong, Stay Healthy program that will begin on September 29th in Garnett.
The eight-week strength training program will meet on Wednesdays and Fridays from 11 a.m. to 12 p.m. and is free to those 60 and older with a local grant. The number of participants will be limited to allow for social distancing. Contact district agent, Chelsea Richmond, for more information or visit the district's website at: https://bit.ly/3zTP4tp
________________________________________________________________________________
Meal Planning and Shopping:
Plan Meals Before Shopping During a Quarantine K-State News Release - March 24, 2020
Meal Planning and Shopping Audio Interview with Dr. Sandy Proctor
Food Planning During the Coronavirus Pandemic - USDA Guide
Cooking and Meal Planning: The 3 P's - Planning, Purchasing, Preparing
Cook Once, Eat for a Month Fact Sheet
Eating Better on a Budget - MyPlate 10 Tips Fact Sheet
Create Series - Utah State University (Create Meals with Ingredients You Have On Hand)
Food Safety and Food Storage:
Are groceries safe to bring home? K-State News Release - April 16, 2020
Information for Consumers: Shopping for Food - FDA Fact Sheet
COVID-19: Shopping and Handling Groceries
Food, Packaging Does Not Seem to be a Source for Novel Coronavirus K-State News Release - March 31, 2020
Is Coronavirus a Concern with Takeout?
At-Home Safe Food Handling: Its In Your Hands Fact Sheet
Handwashing, Hand Sanitizers, and Food Safety with Karen Blakeslee and Londa Nwadike - The Extension Files Podcast
Food Safety and Eating Smart at Home
Food Product Dating: What Do Those Dates Mean? Fact Sheet
Handwashing:
Handwashing: Keeping Your Family Healthy - CDC Fact Sheet
Washing Your Hands Properly - CDC Fact Sheet
Handwashing and Hand Sanitizer Use - CDC