Osage County Events & Information

Osage County 4-H Council Meeting - 8/26/19
KAPs due to the Extension Office - 9/23/19
---
Osage County Fair Essentials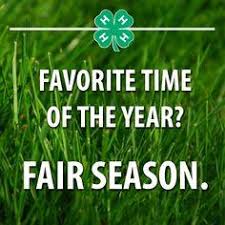 Melvern Sunflower Days - June 20-22
Osage County Fair - Osage City - July 10-13
Osage County Fair - Overbrook - August 7-10
Osage County Fairs - Exhibitor Numbers
Each Osage County 4-H member and 4-H Club has been pre-assigned an Exhibitor Number. This number will follow said 4-H member or club throughout all three fairs. Contact the Lyndon Extension office by calling 785-828-4438, emailing jrflory@ksu.edu or club leader to get Exhibitor Numbers. When checking in at the fair, a fair board member or superintendent can provide Exhibitor Numbers.
Overbrook Fair Cleanup & Lunch
Osage County 4-H members are encouraged to help clean the Overbrook fairgrounds on Sunday, August 4 at 6:00 p.m. Please bring rakes and shovels. As an added bonus, lunch will be served to exhibitors on Wednesday, August 7.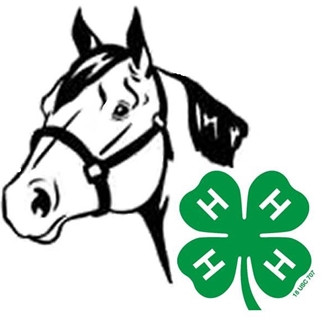 Fair Horse Shows
Pre-entry forms can be found in the Osage County Fair Book or at the Lyndon Extension Office. Completed forms should be turned in to Dorothy.
Overbrook Fair Horse Show will be August 3. Check-in time is 8:30 a.m. The horse show begins at 9:00 a.m. Registration was due by July 17.
---
Scholarships
In honor of Deloris Schoepflin and Joyce Casten and to continue their commitment to 4-H, the Schoepflin and Casten families will offer scholarships for Osage County 4-H members to go to 4-H Camp or Discovery Days. Members are only allowed to receive each family scholarship once. Completed applications should be submitted to the Lyndon Extension Office by March 15. Winners will be notified by the end of March with instructions on how to register. The application is available at the link above or at the Extension Office.
---
Horse (HAY) Meetings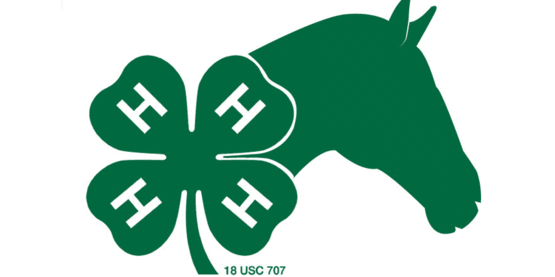 Osage County's Horse and Youth (HAY) meetings are open to any Frontier District 4-H member. Meetings are the third Sunday of each month at 3:00 p.m. at the Skyview Ranch, 28312 S. Wanamaker, Osage City. Direct all questions to Dorothy at 785-806-5786 or Niki at 785-219-1829 or ncfm1234@hotmail.
---
Osage County Shooting Sports
2019-2020 Osage County Shooting Sports schedule:
Shotgun and Small Bore Rifle Dates
Shotgun practice is 8:30 a.m. - 10:30 a.m.
Small Bore Rifle practice is 10:30 a.m. - noon.
October 12, 19, 26
November 2, 9
Archery Dates
Archery practice is 9:00 a.m. - 11:00 a.m.
March 28
April 4, 11, 18, 25
*Shotgun, Small Bore Rifle, and Archery are held at 15303 S. Osage Road, Burlingame, KS.
Air Rifle/Air Pistol Dates
Air Rifle/Pistol practice is 9:00 a.m. 11:00 a.m.
January 11, 18, 25
February 1, 8
*Air Rifle/Air Pistol is held at the pavilion at Osage City Fairgrounds.
End of the Year Fun Shoot - May 2, 2020
~*~*~*~*~*~*~*~*~*~*~*~*~*~*~*~*~*~*~*~*~
Shooting Sports Sorting Clay Shoot
Osage County 4-H Shooting Sports will have a fundraiser on October 20 from 9:00 a.m. - 3:00 p.m. at Ravenwood Lodge, 10147 SW 61st Street in Topeka. The Sporting Clay Shoot is open to everyone and anyone! Multiple entries are permitted and NSCA rules will be in effect. Trophies and several prizes will be awarded. For registration information or to become a station sponsor contact Jan at 785-633-4231 or Marcie at 785-640-2270.
~*~*~*~*~*~*~*~*~*~*~*~*~*~*~*~*~*~*~*~*~
Youth must be eight years of age by January 1, 2019 to be eligible to participate in Shooting Sports. Direct any questions to Marcie at mqrq1228@embarqmail.com, Jan at lpclays@hotmail.com or Keri at dkharrisfarm@gmail.com.
All practices will be at 15303 S. Osage Road, Burlingame. Bring a chair.
---
Osage County Award Forms
Friend of 4-H Award Nomination Form
Osage County 4-H Family of the Year Nomination Form
---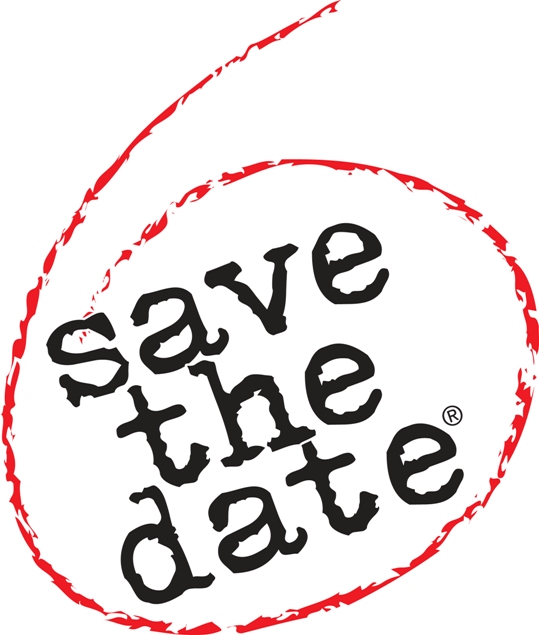 2019 Osage County Fairs
Melvern Sunflower Days - June 20-22
Osage - July 10-13
Overbrook - August 7-10
Osage County Fair Association WEBSITE and FACEBOOK
---