Add/Drop Project Deadline
With the updated version of the 4HOnline System, Frontier District 4-H members now have the ability to change projects. Members need not contact the Extension Office to have information changed. Any adding, dropping or changing of projects must be completed by May 1st in order for the member to enter in the 4-H division of the Fair. Members will not be able to change project information after the deadline. Direct any questions to the Extension Office.
---
District Wide Project Leaders
Contact the Extension Office for leader contact information for the following projects.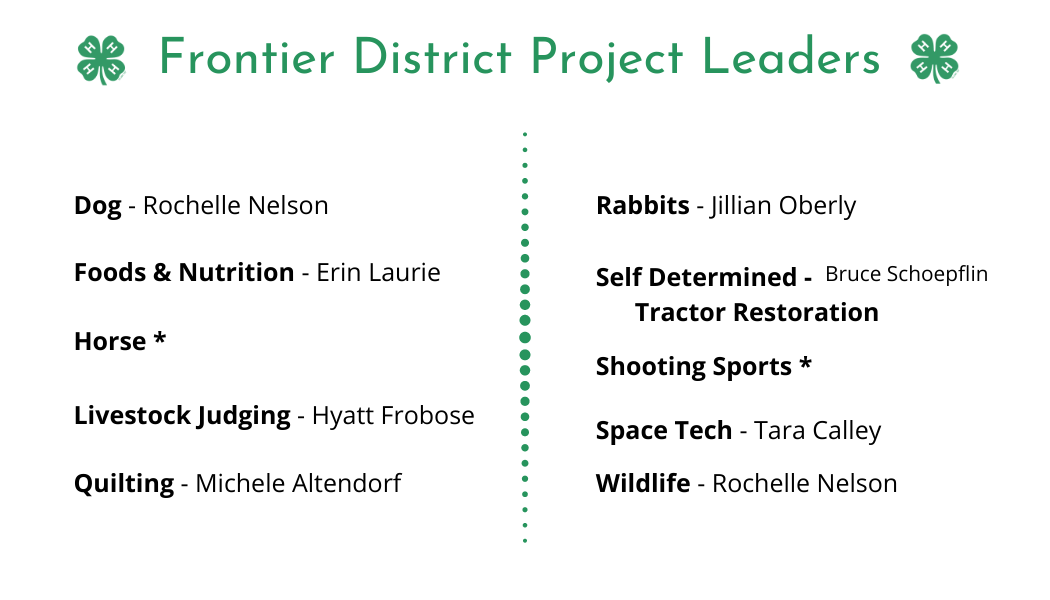 *Horse and Shooting Sports (leaders vary by county - see county pages)
Project Resources
Shooting Sports - a 4-H member must be 8 years old before January 1 to participate in the Kansas 4-H Shooting Sports as directed by National Shooting Sports Policies.