Area & State Events and Information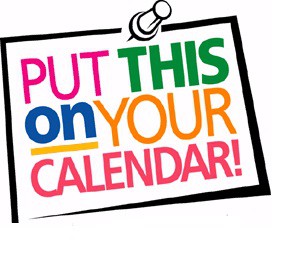 Leavenworth County Livestock Judging Clinic & Contest - December 7
4-H Community Conversations: Youth Open Forum - January 12
2020 Horse Panorama - January 24-26
2020 4-H Dog Judge Certification, Re-certification & Project Leader Training - January 24-26
Citizenship in Action - February 16-17
Junior Beef Producer Day - February 29
Discovery Days - May 27-29, 2020
Fantastic Camp at Rock Springs 4-H Center - June 19-22
Campference at Rock Springs 4-H Center - June 22-25
---
Photo Contest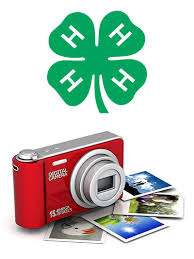 Happy Birthday, Kansas! Photo Contest
Students across Kansas are invited to leave a lasting legacy for future generations by depicting our life today. The theme for this year's student photo contest is Going to School in Kansas. This photo contest is open to students in first grade through high school during 2019. Entry deadline is December 15, 2019.
For complete rules and to learn how to submit photos, go to Kansas Historical Society, Student Photo Contest.
---
Livestock Judging Clinic and Contest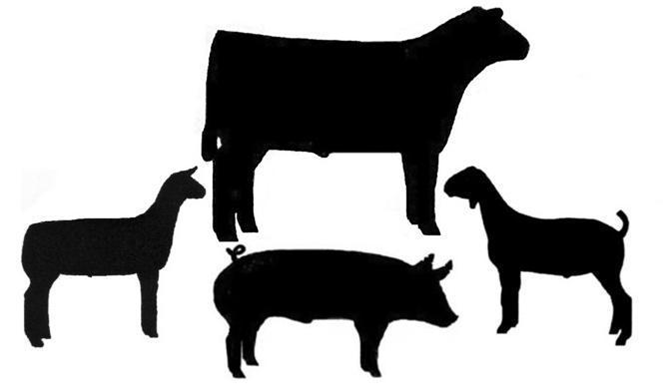 The Leavenworth County Livestock Committee is sponsoring a Livestock Judging Clinic and Contest on Saturday, December 7. It will be held at the Leavenworth County Fairgrounds in Tonganoxie, KS. See the flyer posted below for more information and to complete the registration form. Early registrations are due by November 25. Please direct questions to Karol Lohman at klohman@ksu.edu or 913-364-5700.
---
4-H Community Conversations: Youth Open Forum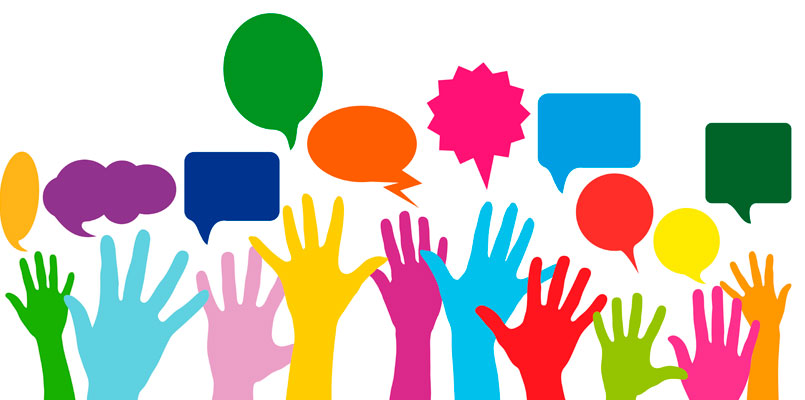 K-State Research and Extension Douglas County will be hosting a 4-H Community Conversation on Sunday, January 12 from 1:00 - 5:00 p.m. at the Douglas County Fairgrounds located at 2110 Harper St Lawrence, KS 66046. The topic will be mental health in America.
Kansas 4-H and the K-State Institute for Civic Discourse and Democracy invite youth to use their leadership and communication skills to learn how to have tough conversations that matter. 4-H Community Conversations offer youth the opportunity to join together to deliberate in an open forum, to make choices with others about ways to approach difficult issues and have tough conversations to work toward creating reasoned public judgment for the common good.
Youth and adults are welcome! 4-H membership is not required. Registration closes Thursday, January 9. For questions contact Kaitlyn Peine at kpeine@ksu.edu or 785-843-7058.
---
2020 Kansas 4-H Dog Judges' Certification, Recertification and Project Leader Training

The Kansas 4-H Dog Care and Training Action Team and Kansas 4-H Youth Development are sponsoring a dog judges' certification, re-certification, and project training at the Riley County Fairgrounds in Manhattan, KS, January 24 - 26. This event prepares judges and volunteer 4-H leaders on the standards of 4-H showmanship, agility, obedience, and rally obedience. The format allows for training in specific or all four phases. Judges may certify or re-certify in all phases or in specific phases.
To be certified as Kansas 4-H Dog Show judges, participants must pass a written quiz and judging exercise for each discipline (showmanship, agility, obedience, rally obedience) in which they wish to certify. These tests will be given after each section. If it has been five years or longer since you were certified, we strongly encourage you to re-certify.
Registration will go live on this page December 13. The registration deadline is January 13, 2020. Refunds will not be given after January 14, 2020. Participants must be present at the end of each phase to take the appropriate test. Anyone leaving early will not receive credit for completing each specific phase and/or all phases.
For more information CLICK HERE.
---
2020 Kansas 4-H Citizenship in Action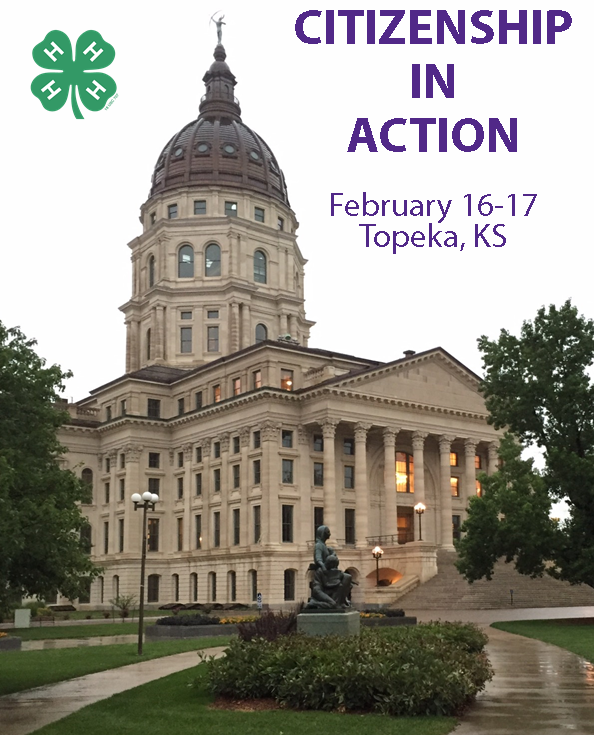 Kansas 4-H Citizenship in Action (CIA) is a two-day event is sponsored by the State 4-H Youth Leadership Council. The purpose of the event is for Kansas youth to learn how the state legislative process works and how their voice and participation in decision-making can make a difference in their local communities. The legislative visit will not only familiarize youth with the capitol building but will also show them how they can affect the legislative process. Youth are encouraged to schedule individual meetings with local legislators.
This event will be February 16-17 in Topeka at the Capitol Building. Kansas Youth, ages 13-18 by January 1, 2020, are eligible to attend. Registration is due by February 1, 2020. More details can be found at Kansas 4-H Youth Development - Conference and Events.
---
2019 Kansas State Fair Information

---
K-State Youth Livestock Program
The K-State Youth Livestock Program Update has program updates, dates and information about upcoming producer days and more. You can also keep updated about K-State Youth Livestock Program at their website.
---
Resources on AVIAN INFLUENZA
Area and State Events/Activities
Area and State Calendar of Events page
Register to Attend State 4-H Events
View more events on the Frontier District's Calendar of Events page