Area & State Events and Information
K-State Youth Livestock Program
The K-State Youth Livestock Program Update has program updates, dates and information about upcoming producer days and more. You can also keep updated about K-State Youth Livestock Program at their website.
---
Jefferson County Poultry Club Spring Poultry Show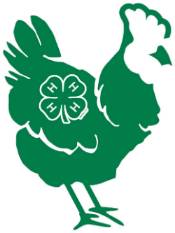 The annual Jefferson County Poultry Show will be held on Saturday, April 27 at the Valley Falls Fairground at 605 Ratz Street in Valley Falls. All birds must be NPIP tested before this show and banded. The showroom will be open at 7:00 a.m., All birds must be in place by 9:00 a.m. Registration is due April 23. Mail or e-mail entry form to Katie Rhodelander, 15413 118th Street Oskaloosa, KS 66061 or kaitlynlu@hotmail.com. See the flyer for more information and the entry form.
Jefferson County Spring Poultry Show Flyer
---
Coffey County Spring Beef, Sheep, Goat and Bucket Calf Show
There will be a Spring Show for Beef, Sheep, Goat & Bucket Calf sponsored by the Coffey County 4-H Council on Saturday, April 27 at the Coffey County Fairgrounds in Burlington, KS. Pre-registration is required by April 15 in the Coffey County Extension Office. Entry fees will be paid on Show Day. An official entry card for each animal will be filled out before weigh-in or breeding animals are checked in on the day of the show. Separate showmanship cards are to be filled out and turned in at the scale or check-in table. If an animal is NOT PRE-ENTERED, the entry fee is $20.00 per animal. Entry forms, show rules, and more information can be found on the flyers listed below.
To align with the Kansas 4-H Cloverbud guidelines, Cloverbuds "are not allowed to enroll and participate in the livestock projects that require long-term, ongoing care or weigh-ins" Therefore, Cloverbud participation will be non-competitive "show-and-tell". All Cloverbud exhibits will receive a Cloverbud ribbon with no associated placing awarded. Cloverbuds may use another 4-Her's bucket calf to show.

---
Coffey County 4-H Spring Poultry Show & Judging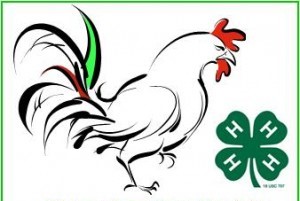 Coffey County 4-H is having a 4-H Poultry Show and Judging Contest on May 4 at the Coffey County Fairgrounds in Burlington, KS. The judging contest is open to anyone interested and not just those that are enrolled in the Poultry project. The contest will be run by the Kansas State University Judging Team. There is a $2.00 entry fee to participate in the judging contest.
There will be a Poultry Show immediately following the judging contest. There is a $2.00 fee for showmanship and a $2.00 fee for each bird. There is a limit of five birds per member.
Entries are due by April 26. Please direct all questions to Dave or Debbie Redding at 785-733-2370 or email at daredd1915@yahoo.com.

Effective 4/9/19 - Coffey County Extension has just become aware that due to a national shortage of the pullorum testing antigen which is currently restricting the ability to pullorum test poultry, the requirement that birds be tested prior to the exhibition is for the time being waived statewide. Therefore, exhibitors wishing to show poultry at the upcoming Coffey County Spring Poultry Show WILL NOT be required to provide pullorum test papers as a requirement to show. It is our understanding this is only a temporary situation and that the pullorum testing requirement will resume when the national antigen shortage is resolved, hopefully by late May or early June.
CLICK HERE for the show flyer, rules and entry form.
---
Entomology Meetings

Vicky Wallace, the Southwind District Entomology project leader, will be having Entomology meetings for any 4-H member who is interested or enrolled in the project. The meetings will be held at Chanute High School, 1501 W. 36th Street, Chanute, KS at 2:00 p.m. on the following dates. (Enter by the marked door in the back of the school.) Please bring their collections or photo notebooks and score sheets from the County and/or State Fairs for the September meeting.
May 11
---
2019 Discovery Days
Are You Ready for Discovery Days? Put May 29 - May 31, 2019, on your calendar to be in Manhattan on the K-State campus. This year's theme is "Discovery Your Spotlight" Discovery Days offers classes and tours about 4-H projects, careers, hobbies, community service and more! You can also share your talents in the Talent Show. Are you ready to dance? Are you ready for some Call Hall ice cream? Are you ready for some great speakers and Discovery Days Night Live and all the other possibilities in your future? Join us now to enjoy this event this summer! Registration is closed. Watch this page for upcoming Discovery Days information.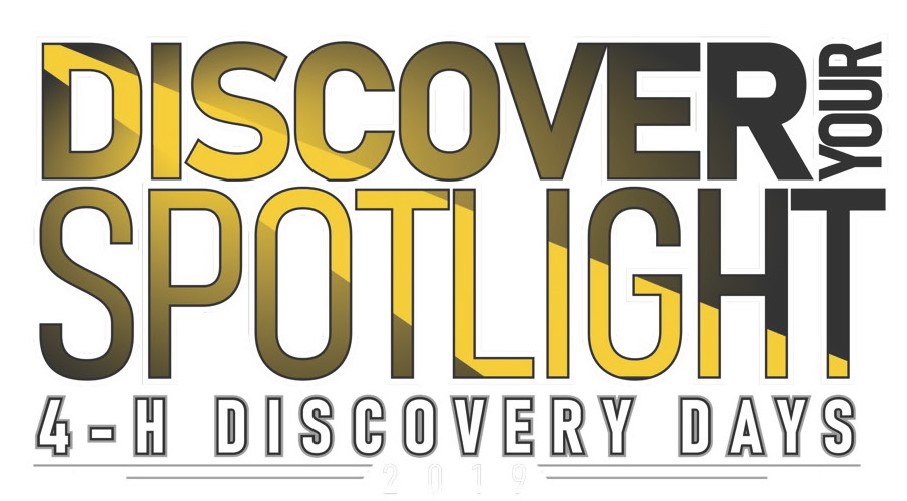 For more information and to register, go to 4-H Youth Development Events and Activities.
---
Gary Fuller Spring Classic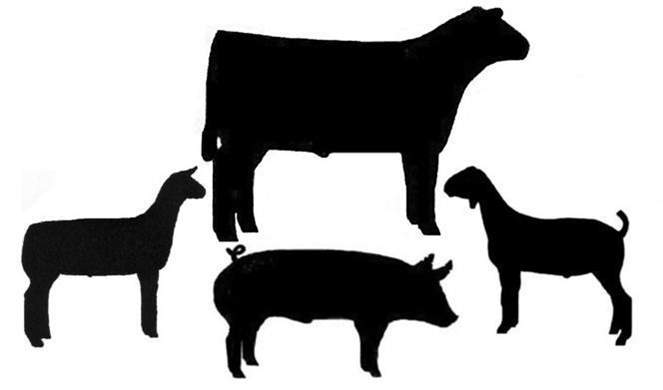 The 2019 Gary Fuller Spring Classic is open to 4-H/FFA youth ages 7 to 18 (4-H age) exhibiting sheep, meat goats, market steers and heifers, breeding heifers, bucket calves and swine. This show will be at the Lyon County Fairgrounds in Emporia, KS, on May 4-5. Pre-entries are due by April 26. Each class is $15.00 per head, $25.00 after April 26. There is no fee for Showmanship as long as the exhibitor is entered in a market or breeding class. The Bluestem Farm & Ranch Supply Prize Trailer will be available for awards. All showmanship exhibitors will receive an award t-shirt. The Champion prospect market hog will receive a Gary Fuller Spring Classic buckle.
For more information, contact the Lyon County Extension Office at 620-341-3220.
CLICK HERE for the show schedule, guidelines and registration form.
---
Johnson County Spring Livestock Shows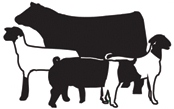 The Johnson County 4-H Livestock Club is sponsoring five different livestock shows this spring. For more information and entry forms click on the title of each show. All shows will be held at the
Johnson County Fairgrounds
at 136 E. Washington, Gardner KS. If you have any questions, please contact Denise King at
kingflock@aol.com
.
April 20, 2019 – Spring Beef Show (Pre-Registration due April 5, 2019)
---
2019 4-H Campference
"LeaderSHIP on the High Seas"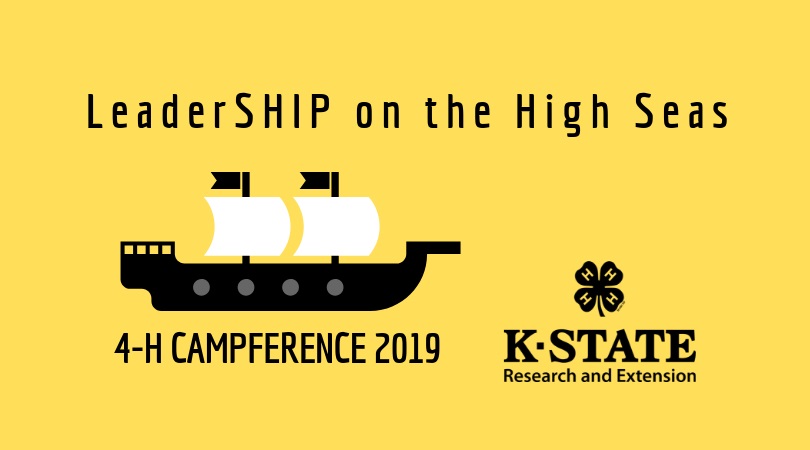 4-H Campference will be held June 23-26 at Rock Springs 4-H Center. Campference is an event for "betweenagers," 12-14 (before Jan 1, 2019) year old youth, who are ready to take 4-H to the next level. The Kansas 4-H Youth Leadership Council combines the best aspects of a camp and a conference into an event for middle school youth who still want the 'fun' of 4-H camp, but who also want to challenge themselves to develop critical skills so that they can set themselves up for success in the future.
Registration is closed. Watch this page for upcoming Campference information.
---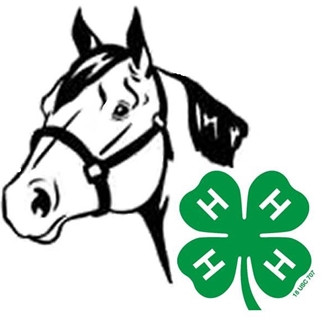 The 2019 East Central District 4-H Horse Show will be held at the Douglas County Fairgrounds on July 9 beginning at 9:00 a.m. 4-H'ers who wish to show at the Kansas State 4-H Horse Show must exhibit at the ECDHS and receive a blue or purple ribbon in each class. There will be a concession stand at the ECDHS provided by one of the Douglas County 4-H Clubs. They will be selling donuts and juice for breakfast and hot dogs and such for lunch.
East Central District Horse Show Entry Form & Schedule
---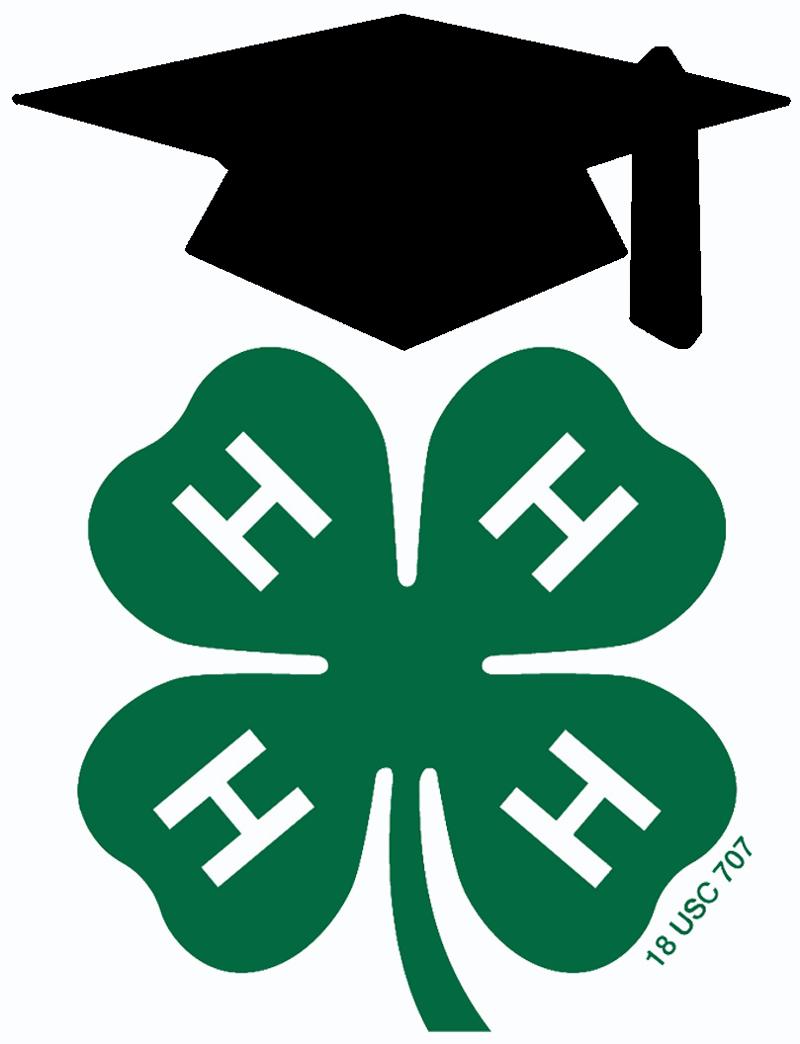 2019 Bill House Hereford Foundation Scholarship
2019-2020 Kansas 4-H Scholarship Application
2019-2020 Vanier Family Scholarship
---
2019 NEKBA Scholarship
The North East Kansas Beekeepers Association (NEBKA) is offering a scholarship to 4-H members who might be interested in starting a beehive. The scholarship will provide monetary assistance and help young people discover the wonderful world of beekeeping. Through this program of providing beekeeping scholarships, we have uncovered an additional objective of bringing families together --through beekeeping!

For more information, you can check out NEKBA's website HERE.
2019 NEKBA Application/Agreement and Waiver/Binder
---
2019 State Livestock Nomination Forms & Information
All families who will be nominating livestock projects must use the 2019 forms and information. If you have forms from previous years, please dispose of them. The forms are form-fillable PDF files. Families may complete the paperwork electronically and save their contact and animal information before printing the forms to be signed.
The most significant change for this year is the YQCA (Youth for the Quality Care of Animals) requirement. This is required for all exhibitors who will be participating at the Kansas State Fair Grand Drive and/or Kansas Junior Livestock Show. Youth nominating animals will need to attach their YQCA certificate or non-expired PQA number to their Declaration Form. Those who will be showing purebred breeding females (and therefore do not nominate them) will submit their YQCA information as part of the entry process for both shows. Please read the Rookie Guide to see all of the updates.
Market Beef (includes steers/market heifers) nominations due May 1.
Commercial Heifer, Market Swine, Commercial Gilt, Market Lamb, Commercial Ewe, and ALL Meat Goat nominations are due June 15.
*Remember that all nominations MUST BE signed by an agent. All forms MUST BE completely filled out and signed by the exhibitor and parent/legal guardian before an agent will sign. It is a good idea to call the extension office to make sure there is an agent available. It is suggested that families not wait until the last day to get signatures.
You can find all of the forms, guidelines, and checklists at the KSU Youth Livestock page.
Youth for the Quality Care of Animals
---
Kansas 4-H Sportfishing Tournament 2019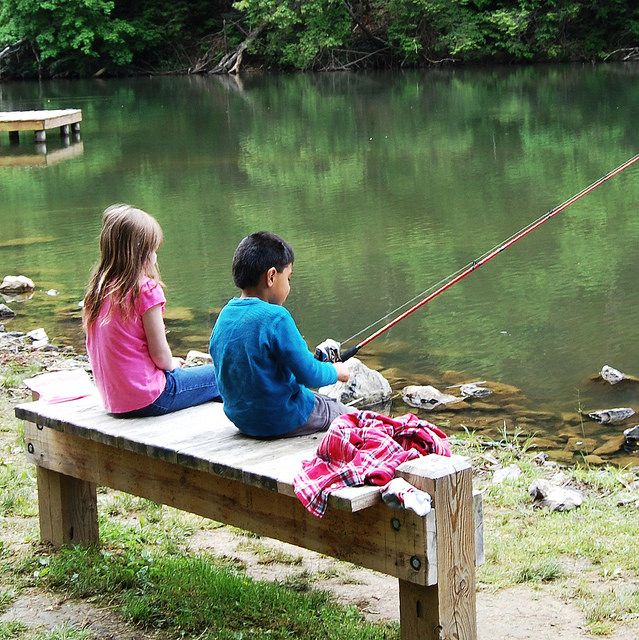 The Kansas 4-H Sportfishing Tournament is open to all 4-H members. Kids must be enrolled in 4-H but do not have to be in the Sportfishing Project. The contest runs throughout the year and ends September 15, 2019. Anglers can fish year round but entries must be in by the deadline, fish caught after the deadline may be entered in the next contest. Participants can enter in any species/categories that they catch fish - go fishing and have fun!
4-H Sportfishing Tournament Rules & Entry Form
---

2018 Kansas State Fair Results
---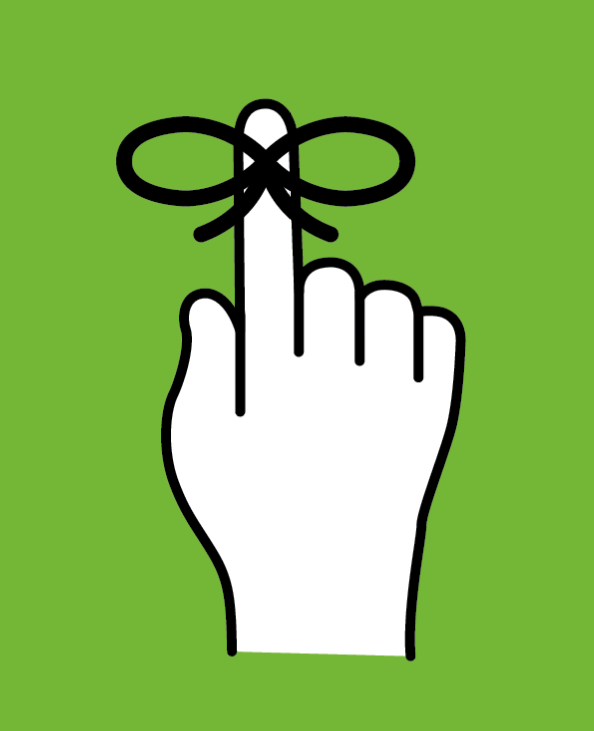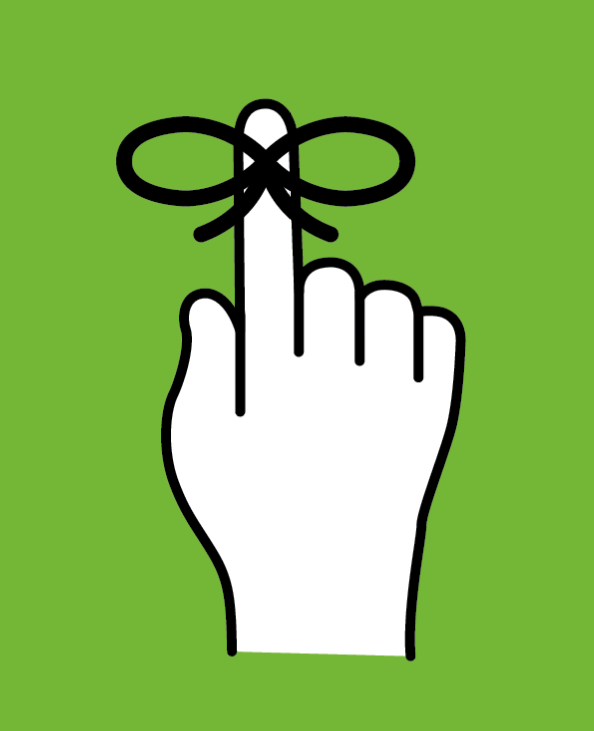 Discovery Days - May 29-31, 2019
Fantastic Camp at Rock Springs 4-H Center - June 17-20, 2019
Kansas 4-H Campference - June 23-26, 2019
2019 Kansas 4-H Livestock Sweepstakes - August 24-25, 2019
Kansas State Fair - September 6-15, 2019
Kansas Junior Livestock Show - September 27-29
---
NOMINATED LIVESTOCK INFORMATION
Resources on AVIAN INFLUENZA
Area and State Events/Activities
Area and State Calendar of Events page
Register to Attend State 4-H Events
View more events on the Frontier District's Calendar of Events page