Franklin County Events & Information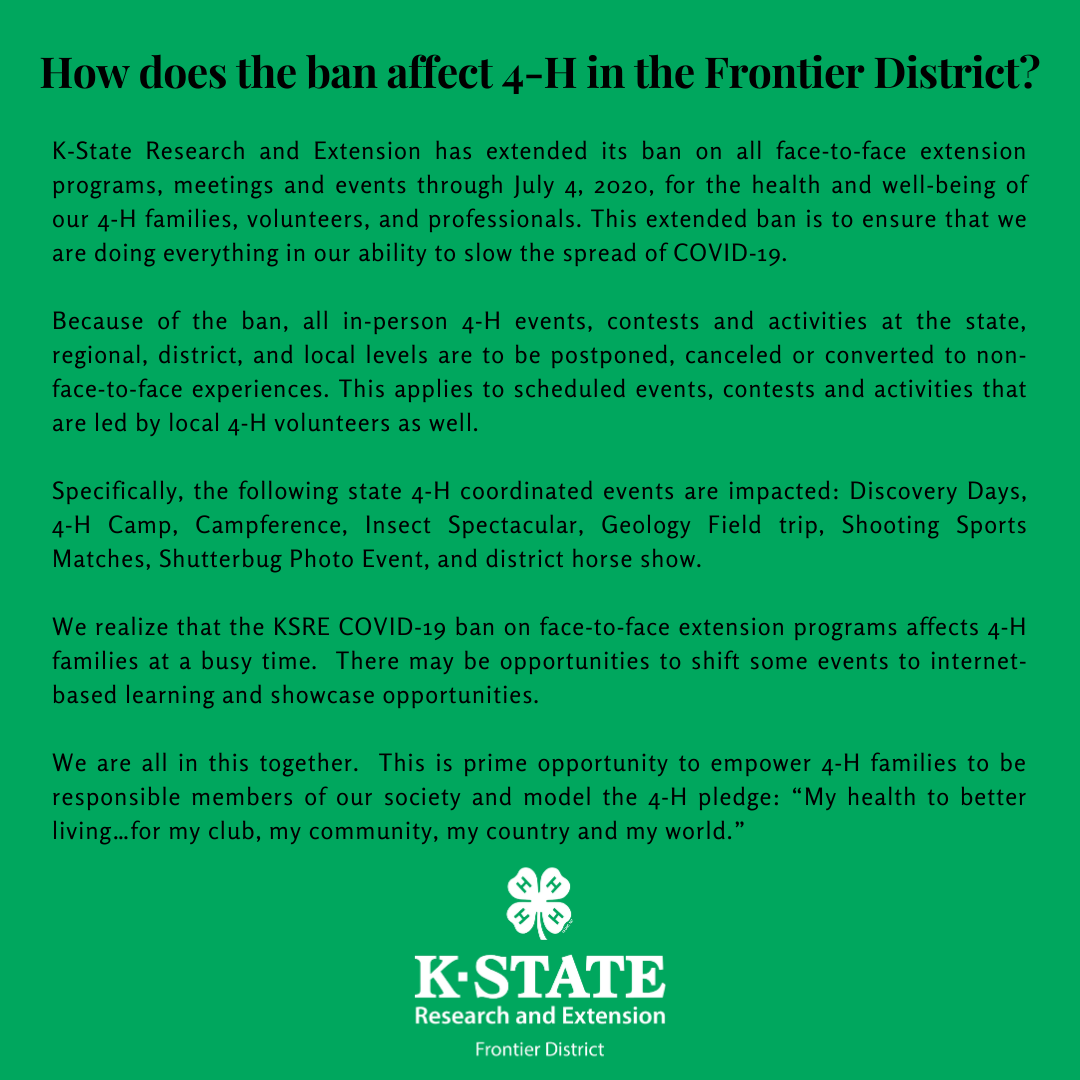 ---

Richmond Fair - 7/9-11/20
Franklin County Fair - 7/14-19/20
---
4-H Council Meeting
All Frontier Extension District & 4-H face-to-face events are canceled between
March 15 and July 4.
The Franklin County 4-H Council meeting will be Monday, September 28. The Club Leader meeting will meet prior.
---

~*~*~*~*~*~*~*~*~*~*~*~*~*~*~*~*~*~*
CLOTHING & BUCKET CALF FORMS
Bring the following forms with you for judging.
~*~*~*~*~*~*~*~*~*~*~*~*~*~*~*~*~*~*
FRANKLIN COUNTY 4-H FAIR JUDGING SCHEDULE
---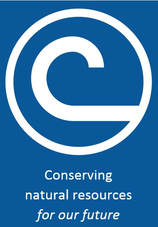 2020 Franklin County Conservation District Photo Contest
The Franklin County Conservation District will sponsor a special award for the Best Conservation Photo and provide a $10.00 cash prize for the award at the Franklin County Fair. The winning photo will also be entered into Kansas Association of Conservation District (KACD) State Contest with possibility for additional cash prize at KACD Contest in November 2020.
To participate in the Franklin County Conservation Districts Conservation Photo Contest entries must follow all rules as printed in the Franklin County Fair book that pertain photography and designate their photo to be considered for the special award when checking photos in on July 14.
Subject matter must be Conservation of Natural Resources(soil, water, air, plants & animals; to include but not limited to cover crops, waterways, terraces, pollinators, pest management, wildlife habitat, water quality & soil health).
For more information and for the Photo Release Form, CLICK HERE.
---
Franklin County Scholarships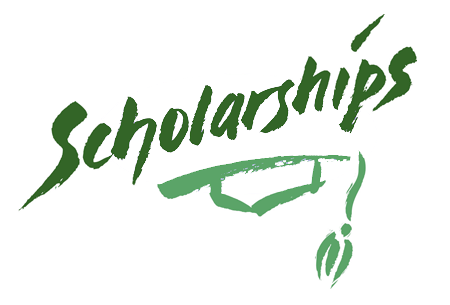 Ask your high school counselor about Franklin County Friends of K-State and Franklin County Farm Bureau about available scholarships.
Franklin County students interested in applying for scholarships can find relevant scholarship opportunities at growyourgiving.org. Questions? Contact scholarships@growyourgiving.org or 816-627-3436.
Eric Piotrowsky "Spirit of a Leader" Award & Scholarship - Nominees need not be a senior to receive this honor and nominations must come from someone other than the 4-H member or a family member. Nominations are due by September 25 to the Extension office.
---
Franklin County Horse Club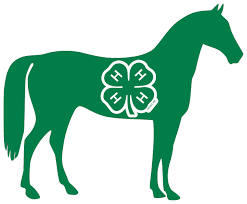 The Franklin County Horse Club meetings are open to any Frontier District 4-H members. Ride nights are Wednesdays at 6:30 p.m. at the Franklin County Fairgrounds, 220 W. 17th in Ottawa. Direct all questions to Kathy at kathy.hinderliter@gmail.com. Information can be found on the Franklin County 4-H Horse Club Facebook page.
---
Franklin County Shooting Sports
The Franklin County Shooting Sports program offers the following disciplines* during the designated months:
All Frontier Extension District & 4-H face-to-face events are canceled between
March 15 and July 4.
Shotgun, Small Bore Rifle*, Archery Schedule
July 11, 25
August 8, 22, 29
September 5, 12, 19
Shotgun: Open to members ages 12-18. Practice will be at 10:00 a.m. at Cedar Hill Gun Club, 918 E 1650 Rd, Baldwin City or Hillsdale Range, 26719 Toe Rd, Paola.
Small Bore Rifle: Open to members ages 10-18 AND one-year prior participation in the 4-H Shooting Sports Program. Practice will be at 12:30 p.m. at the Franklin County Sheriff's Range, 3323 Osborne Terr., Ottawa (next driveway east of the FR Co Transfer Station).
Archery: Open to members ages 8-18 and can start competing at age 9. Practice will be at the south end of the Franklin County Fairgrounds at 3:00 p.m.
Franklin County 4-H Shooting Sports will provide safety glasses, ammo, targets, stands, arrows, finger tabs, arm protection and bows. You must provide your own shotgun and small-bore rifle with a scope.
Safety instruction must be completed before participation. Meeting reminders, announcements and other information is posted on the Facebook Group page "Franklin County 4-H Shooting Sports".
All Franklin County Shooting Sports members are required to pay a one-time annual fee of $25 per member/$75 per family when the member's season begins. The fees are used to help purchase needed supplies and equipment. This minimizes the need for fundraising activities. Direct all questions to Amy at livingstonamyr@gmail.com.
The age requirements for BB Gun/Air Rifle/Air Pistol are as follows: BB Gun: Open to members age 8-18, compete starting at age 9. Air Rifle: Open to members age 11-18. Air Pistol: Open to members age 10-18 AND have had one year of prior participation in the 4-H Shooting Sports program.
Contact Information
Amy Livingston, Coordinator - 913-915-8157
Tom Craft, Archery Leader - 913-515-7161
Jacob Fultz, Rifle Leader - 785-893-4308
Jim Kice, Shotgun Leader - 785-835-6380
Tim Kunard, Shotgun & Archer Leader - 816-564-3282
* Muzzleloading and Hunting Skills are not offered. Youth may still enroll in the projects; however, with no certified leader, there will be no meetings/practices held nor will youth be eligible to participate in competitions.
---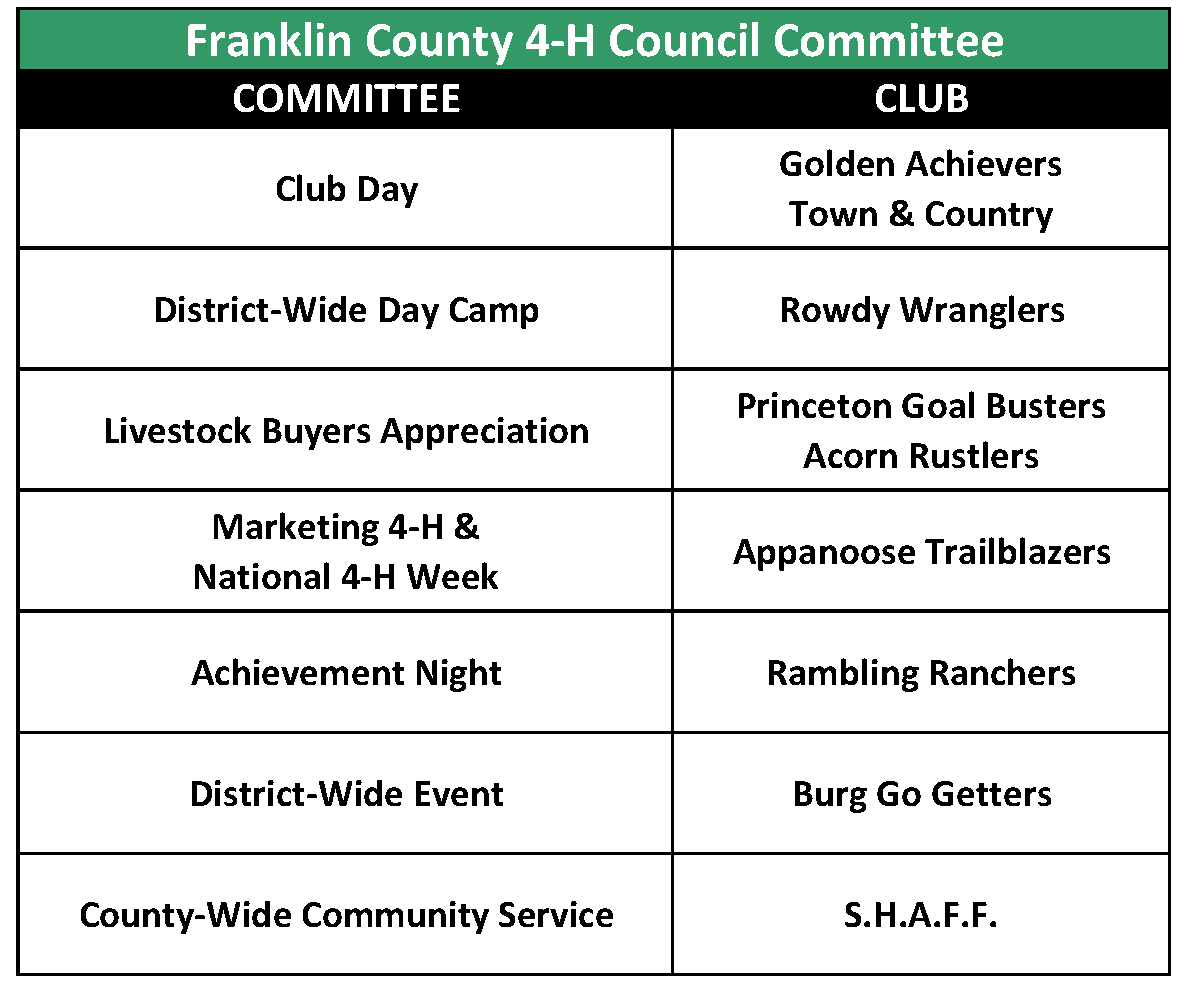 ---
2020 FAIR DATES
Richmond Fair - July 9-11
Franklin County Fair - July 14-19*
Lane Fair - August 6-8
*Dates are pending any additions or changes to the schedule by the Fairboard.
---