Franklin County Events & Information
4-H Council Meeting
Franklin County 4-H Council Meeting
The Franklin County 4-H Council meetings are held on the
last Monday of the month in January, March, May, September,
and November at 7:00 p.m. at the Franklin County Annex.
New Council Members should plan to attend as there must be a representative from each club at every meeting in order for the club to be on track to receive a purple seal at year's end. While only club elected Council members are allowed to vote, all 4-H members, parents, or volunteers are welcomed to attend the meetings.
___________________________________________________________________________
Franklin County Forms
___________________________________________________________________________

The end of the year financial report for all clubs and groups must be filled out and turned into the Extension Office by November 1. The report is for the October 1st through September 30th.
---

The health and safety of all 4-H members, volunteers, parents, guests, and staff is the top priority of Kansas 4-H. To help reduce the risks associated with the spread of COVID-19, please read the following guidelines from the Kansas Department of Health & Environment and the Centers for Disease Control (CDC). These guidelines should be followed to protect yourself and others during 4-H Club meetings and other 4-H programs.
---
Franklin County Scholarships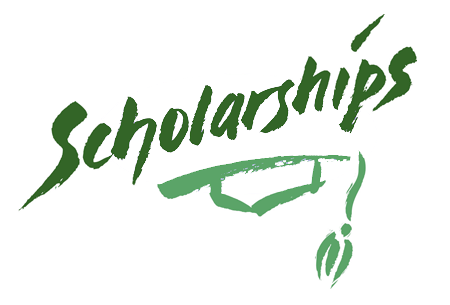 Ask your high school counselor about Franklin County Friends of K-State and Franklin County Farm Bureau about available scholarships.
Franklin County students interested in applying for scholarships can find relevant scholarship opportunities at growyourgiving.org. Questions? Contact scholarships@growyourgiving.org or 816-627-3436.
Eric Piotrowsky "Spirit of a Leader" Award & Scholarship - Nominees need not be a senior to receive this honor and nominations must come from someone other than the 4-H member or a family member. Nominations are due by September 25 to the Extension office.
Glen Hayward Leadership Award - This award application is due to the Extension Office by September 19th.
---
Franklin County Horse Club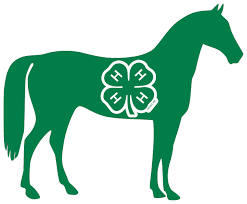 The Franklin County Horse Club meetings are open to any Frontier District 4-H members. Direct all questions to Kathy at kathy.hinderliter@gmail.com. Information can be found on the Franklin County 4-H Horse Club Facebook page.
---
Franklin County Shooting Sports
The Franklin County Shooting Sports program offers the following disciplines during the designated months:
Shotgun, Small Bore Rifle*, Archery Schedule
Shotgun: Open to members ages 12-18. Practice will be at 10:00 a.m. at Cedar Hill Gun Club, 918 E 1650 Rd, Baldwin City or Hillsdale Range, 26719 Toe Rd, Paola.
Small Bore Rifle: Open to members ages 10-18 AND one-year prior participation in the 4-H Shooting Sports Program. Practice will be at 12:30 p.m. at the Franklin County Sheriff's Range, 3323 Osborne Terr., Ottawa (next driveway east of the FR Co Transfer Station).
Archery: Open to members ages 8-18 and can start competing at age 9. Practice will be at the south end of the Franklin County Fairgrounds at 3:00 p.m.
Franklin County 4-H Shooting Sports will provide safety glasses, ammo, targets, stands, arrows, finger tabs, arm protection and bows. You must provide your own shotgun and small-bore rifle with a scope.
Safety instruction must be completed before participation. Meeting reminders, announcements and other information is posted on the Facebook Group page "Franklin County 4-H Shooting Sports".
All Franklin County Shooting Sports members are required to pay a one-time annual fee of $25 per member/$75 per family when the member's season begins. The fees are used to help purchase needed supplies and equipment. This minimizes the need for fundraising activities. Direct all questions to Amy at livingstonamyr@gmail.com.
The age requirements for BB Gun/Air Rifle/Air Pistol are as follows: BB Gun: Open to members age 8-18, compete starting at age 9. Air Rifle: Open to members age 11-18. Air Pistol: Open to members age 10-18 AND have had one year of prior participation in the 4-H Shooting Sports program.
Contact Information
Amy Livingston, Coordinator - 913-915-8157
Jacob Fultz, Rifle Leader - 785-893-4308
Jim Kice, Shotgun Leader - 785-835-6380
Tim Kunard, Shotgun & Archery Leader - 816-564-3282
___________________________________________________________________________