Lawn and Garden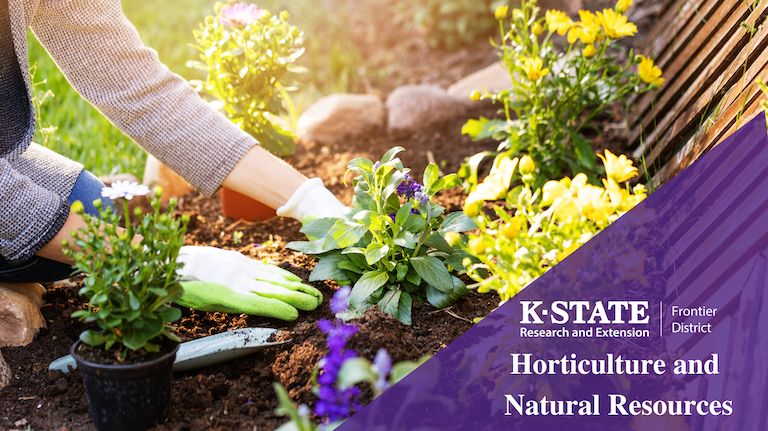 The Frontier District Extension offices are your front doors to the resources of Kansas State University. Through our offices (Garnett, Lyndon or Ottawa), you can obtain information on trees, turf, shrubs, insects, gardens, and other related topics. We also provide services such as insect identification, plant identification, and soil tests with fertilizer recommendations.
Upcoming Horticulture Meetings and Events
Mole Control
Traps available for checkout at the Extension Office
Beekeeping
The local beekeeping group is the Golden Prairie Beekeepers Association. This group meets the second Tuesday of every month at 6:30 p.m. at the Garnett County Extension Office, 411 S. Oak, Garnett, KS. For more information, you can contact Marlin McGowin at 785-433-1381 or the Facebook page - Golden Prairie Beekeepers Association.
The Northeastern Kansas Beekeepers' Association (NEKBA) accepts membership to anyone who is interested in bees or bee culture. Dues are $15.00 per calendar year (12/31-12/31) for the first in the family joining. Those joining in July or later in the year may pay $7.50 for the half year. Additional members of that family wanting voting privileges shall be assessed dues at $1.00 per year. Youth memberships (18 and younger) are $7.50 per year. Visit their website at NEKBA.org