Frontier Extension District Master Gardeners
2020 Extension Master Gardener Training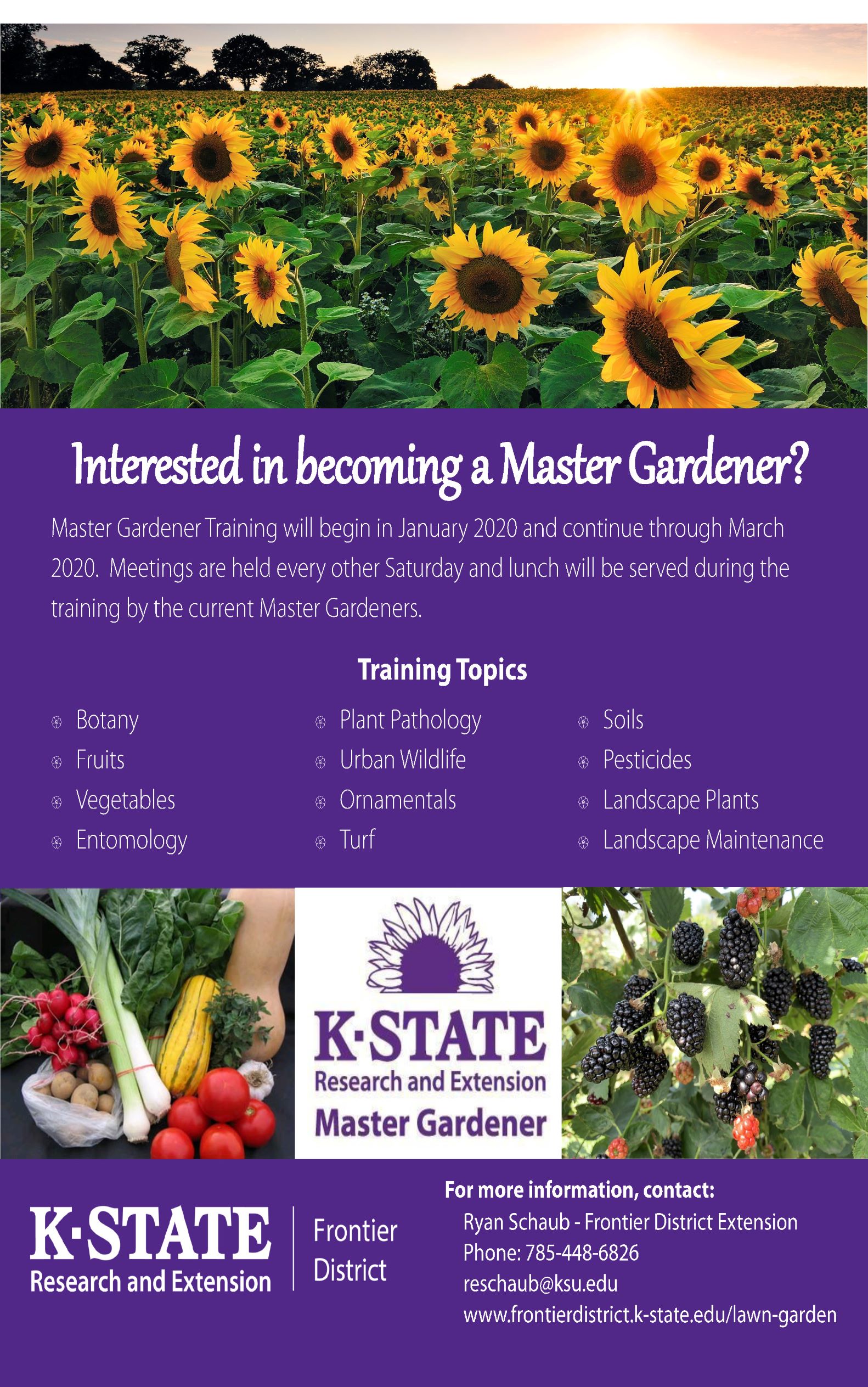 The next Master Gardener Training program will begin in January 2020.
Master Gardeners are a vital part of K-State Research and Extension. Donating time in return for horticultural training, Master Gardeners help our county agents meet the need for horticultural information in their communities.
Who can become a Master Gardener? Anyone with an interest in horticulture can apply for the Extension Master Gardener Program. If you want to improve your skills and knowledge and you like to work with people, the Extension Master Gardener Program may be for you. You need to be available for about 40 to 50 hours of daytime training classes during your first year. You must have at least a High School Diploma or the equivalent.
Master Gardeners Volunteers are asked to give back 40 hours of service and education after completing the training. Some of these projects may include assisting at the Garden Show, helping with county landscaping plantings, teaching youth about gardening or manning an Extension Horticulture Hotline.
---
2019 Extension Master Gardener Training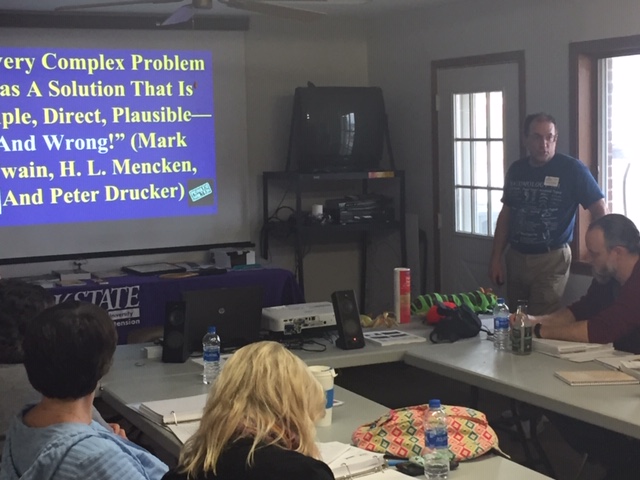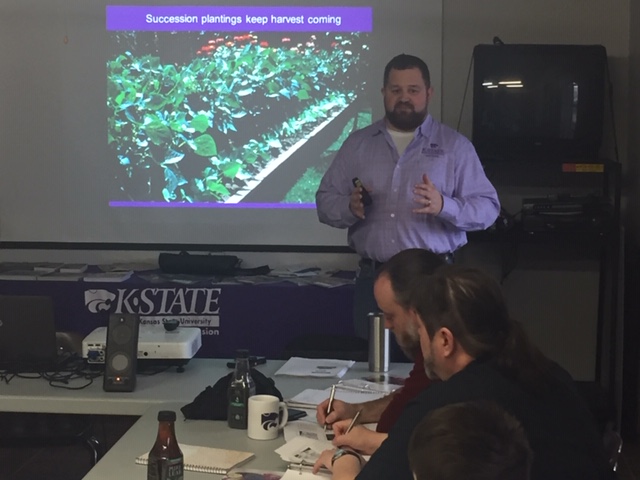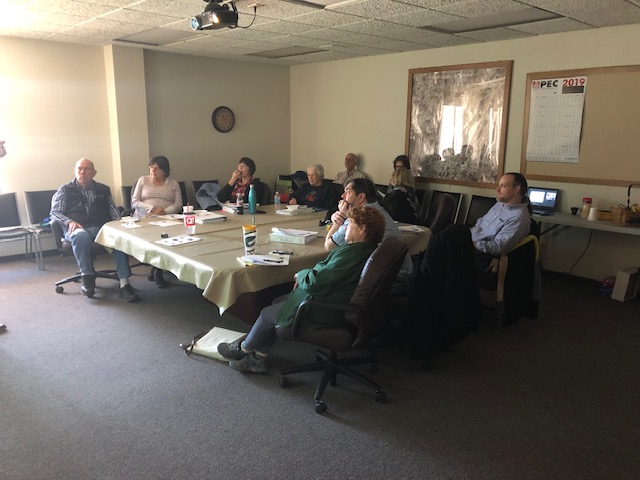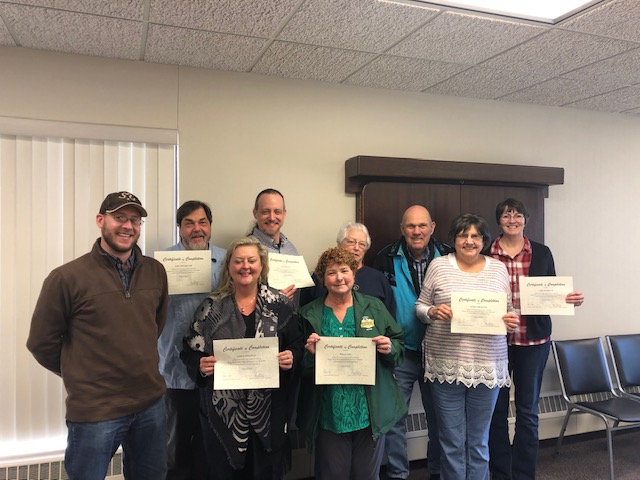 The 2019 Frontier Extension District Extension Master Gardener Program has been completed. The next Master Gardener Program will begin in January 2020.
---
EMG Volunteer Hour Reporting
Online State Secure System - preferred
Soils Lesson Plans
Soil Testing and Using Fertilization Recommendations
USLE (Universal Soil Loss Equation) Activity