Crops
While farming is admirable as a way of life, it is also a business. Therefore, our research-based programs promote:
effective production practices;

competitive pricing;

business management skills;

environmentally sound production practices;

alternative agriculture businesses;

youth education about food and fiber sources;

successful living on a few acres.
Hot Topics
---
Willie and the Beanstalk
All University Open House Plant Growing Contest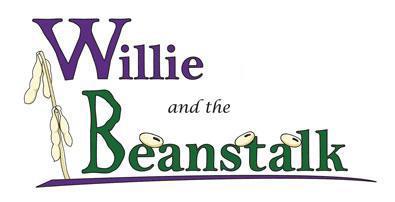 The 12th annual Willie and the Beanstalk Competition will be held on April 6, 2019, as part of the K-State Open House. Willie and the Beanstalk is a contest open to high school, middle school, 4-H, and/or FFA teams interested in the scientific principles surrounding plant growth. The challenge is to grow the largest soybean plant in a 40-day time span and document this effort. All participants will receive a Willie and the Beanstalk t-shirt.
Complete contest rules are available HERE. Send an e-mail to beanstalk@ksu.edu with any questions.
---
Meetings and Events
Past Crops Meeting & Events
Winter Forage Conference & KSFGC Annual Meeting - 12/11/18
Commercial Pesticide Applicator Training Program - 11/5-7/18
2018 Agronomy Ottawa Field Day - 8/15/18
Franklin County KLA Meeting - 3/15/18
2018 Agronomy Night - 2/21/18