Financial Management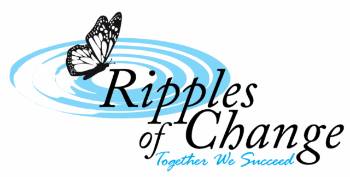 Franklin County Ripples of Change is helping individuals and families move out of poverty into a healthy new future, enabling our community to be strong and vibrant.
Become an Advocate. You don't need any special skills (a training will be provided). You will meet with your match on the 1st and 3rd Thursday of each month from 6:00 p.m. - 6:30 p.m. to discuss progress on goals. We also ask that you reach out via phone in the weeks in between to encourage and support him/her. An advocate is simply someone who wants to provide hope and encouragement through positive feedback and active listening.
Become a Volunteer - Youth Programming/Childcare. Childcare volunteers are essential to the experience. It is important to develop caring relationships with the children so that the Advocates and Participants can focus on building intentional friendships in their journey out of poverty. Childcare volunteers need to be available to Thursday evenings a month between 6:30 and 7:30 p.m. to work with youth. Volunteers are also welcome to participate in the family dinner from 5:30-6:00 p.m. prior to the meetings.
Become a Participant. Are you tired of just getting by? You may qualify to become a participant. Participants are low income individuals (and their families) who have the determination and dedication to break the cycle of generational poverty. PARTICIPANT REFERRAL FORM
For more information, please contact Rebecca at 785-229-3520.
---
K-State Research and Extension Financial Management