Osage County Events & Information

4-H Online Enrollment Opens - 10/1/18
Osage County 4-H Council Meeting - 10/29/18
Osage County 4-H Achievement Night - 11/3/18
---
Osage County 4-H Council Awarded America's Farmers Grow Communities Donation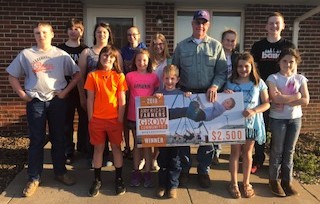 Each year, the America's Farmers Grow Communities program partners with local farmers to provide grants to local nonprofits. Grow Communities, which is sponsored by the Monsanto Fund, provides farmers the opportunity to support and give back to nonprofit organizations they care about in their local communities by enrolling for a chance to direct a $2,500 donation to a non-profit of their choice. David Badger, Carbondale, directed $2,500 to Osage County 4-H Council as part of the program.
As part of their mission, Osage County 4-H Council will use the funds to continue to promote the work the council does in helping with 4-H activities and promoting the great life skills that the 4-H program provides.
"We are so appreciative that David chose the 4-H program to donate the money to. We are very fortunate to have community supporters like David who want to see the program continue to grow and thrive in Osage County." Janae McNally, Frontier Extension District, 4-H Agent.
Since the program began in 2010, the Grow Communities program has partnered with farmers to support nonprofit organizations important to them in their local communities. The program has given more than $29 million to farming communities since its inception, including more than $3 million in 2018. Each year, farmers enter for a chance to direct a $2,500 donation to a nonprofit they care about in their community. The organizations reflect the makeup and character of rural America, including emergency response organizations, schools, youth agriculture programs, food banks and many others.
"Farmers play a pivotal role in rural communities, and through their commitment to the Grow Communities program, we are able to provide the monetary support these nonprofit organizations need to make an impact," said Al Mitchell, Monsanto Fund president. "We're proud to play a part in helping these rural communities grow and thrive."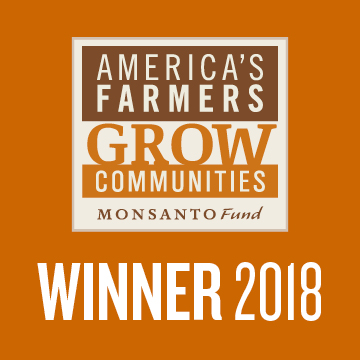 ---
Osage County 4-H Council Meeting
The next Osage County 4-H Council meeting will be held Monday, October 29 at 7:00 p.m. at the Lyndon Extension Office. This will be the first meeting for the new 4-H year and election of officers will be held. Council members should plan to attend as there must be a representative from each club at every meeting in order for the club to be on track to receive a purple club seal at the end of the year. All 4-H members, parents, or volunteers are welcome to attend the meetings, but only club elected Council members are allowed to vote.
---
Osage County 4-H Achievement Night
Osage County 4-H Achievement Night will be held November 3, 2018, at 7:00 p.m. at the Lyndon High School Auditorium. Everyone should plan to attend and celebrate the achievements from the 2017-18 4-H year. Each club is asked to provide four dozen cookies. Drinks will be provided by 4-H Council. Friends, relatives, sponsors, and volunteers are welcome. There will be no club displays this year.
The evening's agenda will include:
Project KAP County champions will be named.
Achievement Pins and 4-H Pins will be awarded.
Junior Leadership Participants, Camp Counselors, Key Award Winners, and Cloverbuds will be recognized.
Friend of 4-H and 4-H Alumni winners will be announced.
Osage County 4-H Family of the Year will be honored.
The "winner" of the 4-H Council Fundraiser will perform his/her assigned task.
---
Kansas State Fair
Exhibits can be picked up at your home extension office on September 19.
The Extension Office can help with KSF info or questions or you can check out the State Fair Book.
---
Adopt an Angel - Club/Group Service Project Opportunity
The KVC Health System's Adopt an Angel program is a way for individuals, families or groups to work together to brighten the holiday season for children in the foster care system. A wish list will be provided and purchased gifts must be returned to the Ottawa KVC Office by December 8, 2018. The Ottawa KVC Office serves patrons from the entire Frontier District. If desired, an Angel from a specific county may be requested. This is a great community service project. Interested clubs or groups can contact Dawn at dcubbison@kvc.org or call 785-242-8965. The Extension Office can help transport gifts if needed.
---
Horse (HAY) Meetings
Osage County's Horse and Youth (HAY) meetings are open to any Frontier District 4-H member. Meetings are the third Sunday of each month at 3:00 p.m. at the Skyview Ranch, 28312 S. Wanamaker, Osage City. Direct all questions to Dorothy at 785-806-5786 or Niki at 785-219-1829 or ncfm1234@hotmail.
---
Club Community Service Project
4-H Members are needed to do clean-up projects at the Osage City Fairgrounds. This is a great community service project. Call the Lyndon Extension Office for more information.
---
4-H Shooting Sports Fall Schedule
The fall schedule for Shotgun will be 10/20 and 27 and 11/3. All practices will be from 9:00 a.m. to 11:00 a.m. at 15303 S. Osage Road, Burlingame, KS. Directions: 2 miles north of Burlingame, turn left (west) on 157th and go a half mile, turn right (north) on Osage Road and go a half mile. We are located on the left side of the road. A lawn chair is recommended. Please direct any questions to Marcie at mgrg1228@embarqmail.com.
---
Osage County Award Forms
It's that time of year to nominate outstanding individuals and families to be recognized for the contributions they have made to Osage County 4-H. These forms are due to the Extension Office by September 24. The Friend of 4-H Award is for anyone who has made significant contributions to 4-H but was never a 4-H member. The Alumni Award is for past 4-H members. The Osage County 4-H Family of the Year recognizes a current 4-H member or volunteer. You can contact Janae or Jess with any questions.
Friend of 4-H Award Nomination Form
Osage County 4-H Family of the Year Nomination Form
---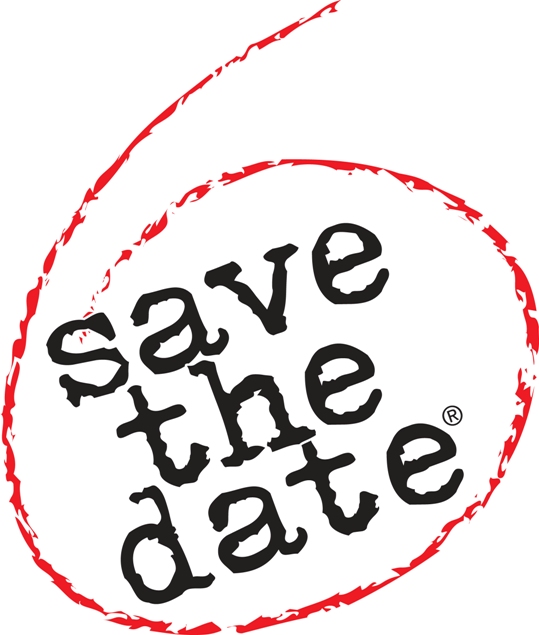 2018 Osage County Fairs
Melvern Sunflower Days - June 21 - 23
Osage - June 27 - 30
Overbrook - August 8 - 11
2018 Osage County Fairs FAIR BOOK
Osage County Fair Association WEBSITE and FACEBOOK
---
Scholarships