District Events

The Great Outdoors Day Camp at Pomona Lake
Monday, July 9, 2018
Register by 7/5/18
Day Camp is a great opportunity to spend the day discovering the world of 4-H, creating crafts, singing, games, snacks and community service. This year camp will be at the Outlet Park at Pomona Lake, 5260 Pomona Dam Road, Vassar, KS 66524. Day Camp is for youth ages 7-11 and not limited to 4-H Members. More information and directions can be found on the registration form. Each camper must have a completed registration form and participation form. Wear clothes that you won't mind getting dirty or wet. A lunch will be provided, options are on the registration form.

The Great Outdoors Day Camp Registration Form
Horse (HAY) Meetings
Osage County's Horse and Youth (HAY) meetings are open to any Frontier District 4-H member. Meetings are the third Sunday of each month at 3:00 p.m. at the Skyview Ranch, 28312 S. Wanamaker, Osage City. Direct all questions to Dorothy at 785-806-5786 or Niki at 785-219-1829 or ncfm1234@hotmail.
Horse Club Decals & Stall Signs
The Franklin County Horse Club is selling vinyl decals and custom stall signs. Most decals are 5 x 5 and $3/each or 2 for $5. Stall signs are 12 x 6 and $10.
To order, contact any horse club member, Amy Livingston (livingstonamyr@gmail.com), Joy Miller (joy@newhorizonranch.org) or Shannon Fink (finkfam2016@yahoo.com). Shannon can answer questions about custom stall signs.
These are available to purchase by any Frontier District 4-H Member and families.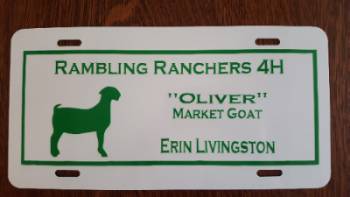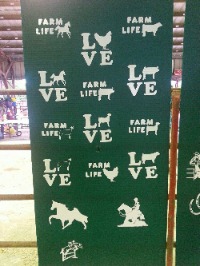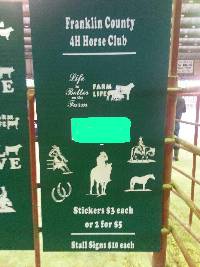 Judging Opportunities & Favorite Food Contest Winners
Congratulations to our District Winners!
We had a great day of skill-a-thon and judging contest on May 24. Judging contests and skill-a-thons help teach decision making, improve critical thinking, and improve ones self confidence. We had 17 youth participate in the contest and below are the results. They youth worked through situation like Horticulture Identification, Family and Consumer Science, Entomology, Health and Safety, and Personal Finances. Congrats to all who participated! Great Job!!
Juniors (700 points total)
Braelyn McNally with 604 pts
Allie Kniesler with 553 pts
Kinsley Perry 508 pts
Intermediate (700 points total)
Hayden Newton 560 pts
Nikayle Boyd 559 pts
Jerra Butterfield 502 pts
Senior (900 points total)
Hailey Gillespie 595 pts
Kamryn Stinebaugh 534 pts
Southeast Area Judging Contests
The Southeast Area Skill-a-thon, Livestock Judging and Meat Judging Contest will be held in Yates Center June 21. The cost is $10 and lunch is included. Details for both contests will be available soon.
Frontier District Stockman Competition
Judging Classes and Showmanship will be Friday, June 22 at Melvern Sunflower Days. Participants must be enrolled in one or more of the following projects: Beef, Swine, Sheep, Goat and/or Horse. The competition consists of four parts; Agri-knowledge, Livestock Judging, Showmanship Class and an Advocacy Video. All videos are due to Danny Rice by Thursday, June 14. Questions about the competition and videos can be sent to Danny at 785-383-4067 and drice@usd456.org.
See the flyer for more information.
---
Past Events
2018 District & Regional Club Days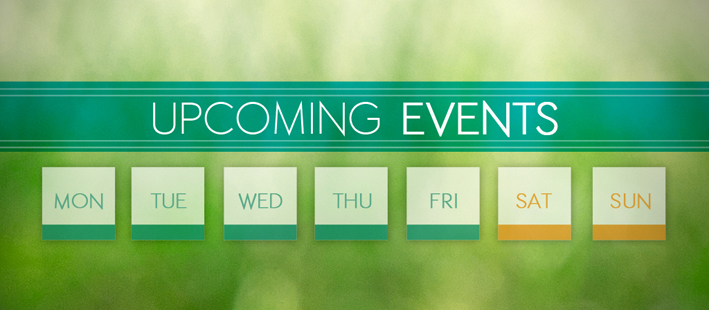 County 4-H Council Meetings
Anderson County 4-H Council Meeting
June 11, 2018 at 7:00 p.m.
Extension Office
Franklin County 4-H Council Meeting
September 24, 2018 at 7:00 p.m.Celebration Hall
Osage County 4-H Council Meeting
June 25, 2018 at 7:00 p.m.Extension Office